Breathtaking Entryway Designs By PullCast => Entryways are an often overlooked part when it comes to interior design. The entrance of your house and its décor are what sets the bar for what is to come next throughout your property so you want to make sure you get as inspired as possible to provide this part of your home the luxury and class it deserves. Today, PullCast Blog is here to help you get that much-needed inspiration as we show you, some dazzling entryway ambiances that will amaze and hopefully inspire you.
See Also: Accessorize Your Home Decoration With Jewelry Hardware Pieces

Contemplate These Stunning Entryways
Discover new horizons and bring new realities to the entrance of your home, decorate your entryway in the most exquisite way possible with Pullcast´s unique Shin Door Pull. A luxurious solution that will embellish your door design beautifully.
See Also: Decorative Hardware To Impress
Nature-inspired designs can provide the utmost elegance to any entryway décor. Enhance your entrance with a truly gorgeous solution in the form of the Leaf Door Pull and uplift your entryway ambiance in the most dazzling way possible.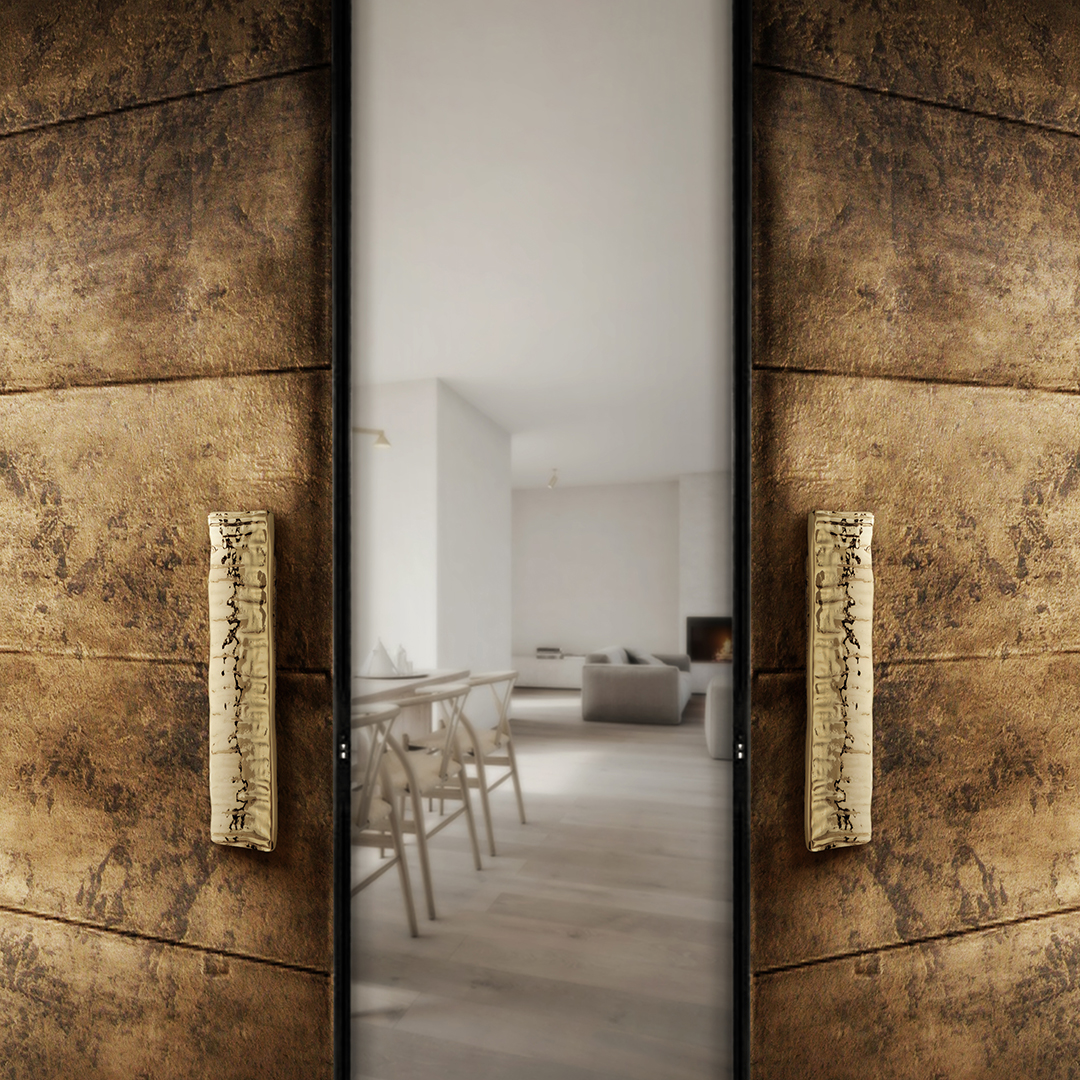 Give your door design a strong and vibrant personality. Made with high-quality brass the Baruka will give your entryway design a strong identity and a luxurious look that will get everyone´s attention effortlessly.
A traditional design can do wonders for your entryway design. Give your house a statement gracious look, starting with your entrance. No piece transmits tradition and showcases a striking beauty quite as the Poké Door Handle, a piece that is full of character and a breathtaking aesthetic.
See Also: Be Inspired By These Luxurious Ambiances
Immerse your entrance décor in luxury and display a unique and exclusive lifestyle as soon as you enter your property. The Nouveau is a polished brass handle with an awe-inspiring design that will uplift your entryway ambiance greatly.
See Also: Living Room Design – A Simple Yet Luxurious Setup
Did you like our article Breathtaking Entryway Designs By PullCast? Let us know!
If you want to discover more about the exclusive and luxurious world of PullCast and our elegant collections of decorative hardware, then feel free to follow us on social media: Facebook, Pinterest, Twitter, Instagram, Linkedin, and Youtube