Architecture News: Musée Atelier Audemars Piguet Officially Opens ⇒ One of the most enticing architecture projects recently developed by the renowned architecture firm, BIG – Bjarke Ingels Group, is the Musée Atelier Audemars Piguet, honoring both the prestigious heritage of the brand as well as Swiss watchmaking. The building is sunken into the ground but one can still take a peek at some of the spaces inside.
Architecture News: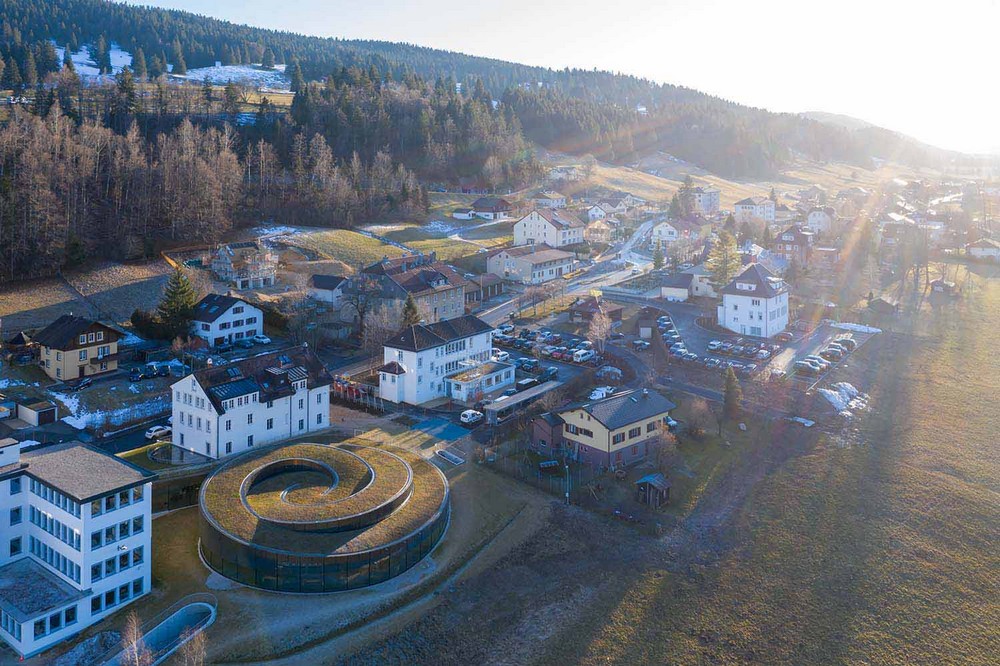 The spiraling-shaped museum will officially open its doors today to the Swiss public with the purpose of creating a welcoming space where history and innovative merge beautifully through the exhibition of an extensive collection of timepieces as well as production workshops. In today's article, PullCast Blog explores a bit more about this incredible museum that highlights a unique glass structure!
⇒ Related Article: Shaping the Future of Architecture – One Thousand Museum by ZHA ⇐
Architecture News: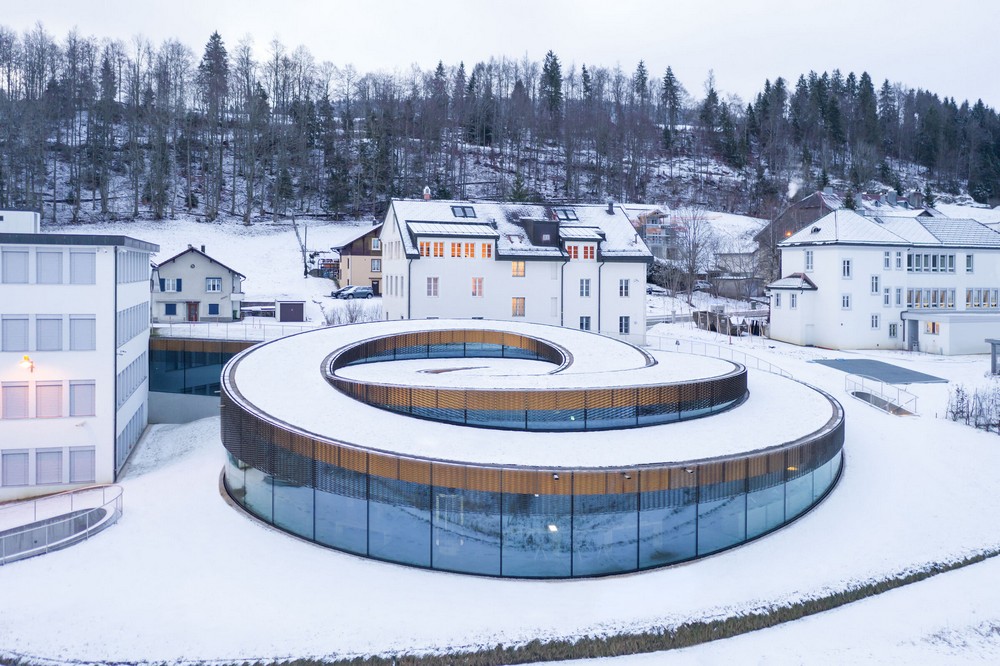 This outstanding architectural project first came to light back in 2014 as BIG was declared the winner of a competition to extend the Audemars Piguet's landmark. As previously mentioned, the spiraling structure gently rises out of the ground and highlights floor-to-ceiling windows that offer sweeping views over the valley in the Jura mountains.
Bjarke Ingels Group worked in collaboration with CCHE and Audemars Piguet to integrate the remarkable building with the surrounding landscape, thus providing the inner layout of the museum. This new design also resembles the springs of a timepiece as Bjarke Ingles complements, "watchmaking like architecture is the art and science of imbuing metals and minerals with energy, movement, intelligence and measure to bring them to life in the form of telling time."
architecture news, architecture news, architecture news, architecture news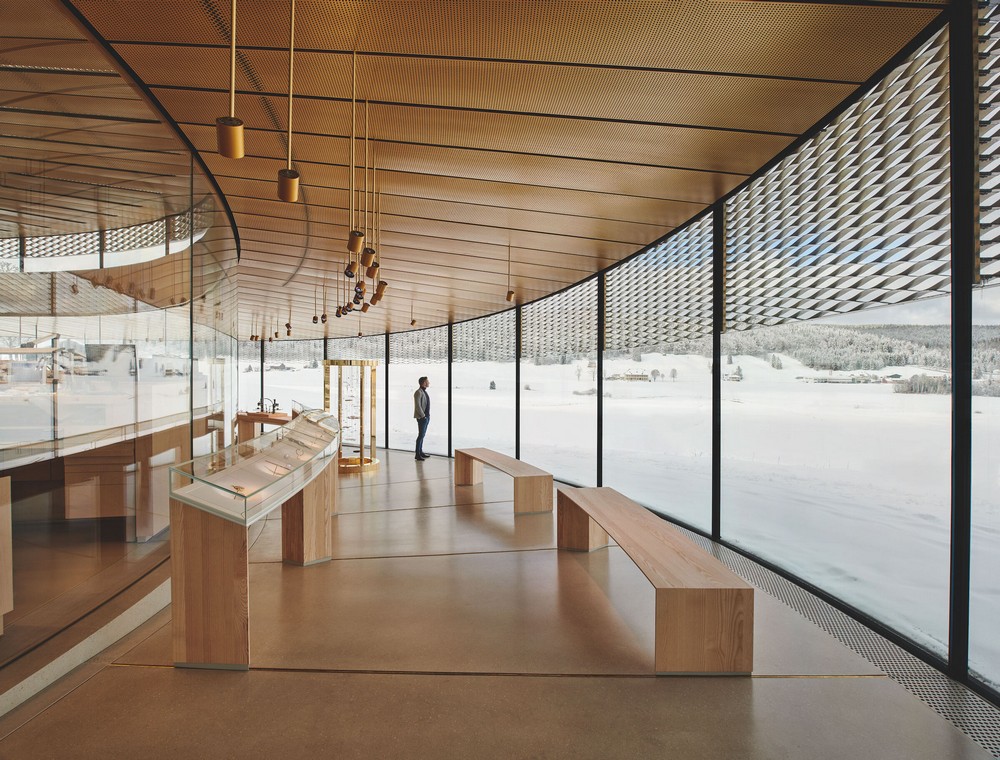 Described as both a museum and a place of work, the improved Audemars Piguet building will be comprised of a myriad of traditional workshops where visitors can actually take a look at craftsmen creating luxury timepieces. Overall, the museum showcases more than 300 watches.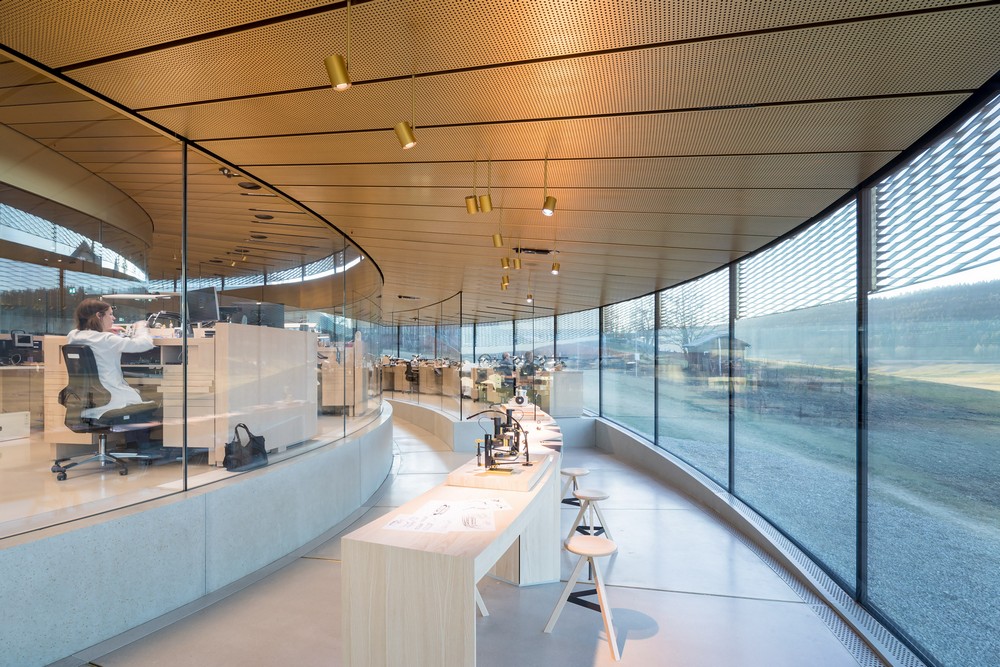 "We wanted visitors to experience our heritage, savoir-faire, cultural origins and openness to the world in a building that would reflect both our rootedness and forward-thinking spirit, but, before all, we wanted to pay tribute to the watchmakers and craftspeople who have made what Audemars Piguet is today, generation after generation." – Jasmine Audemars, Chairwoman of the Board of Directors
⇒ Read Also: 6 Outstanding New Architecture Projects to Look Forward This Year ⇐
If you want to discover more about the exclusive and luxurious world of PullCast and delve into our elegant collections of decorative and architectural hardware by following us on social media: Facebook, Pinterest, Twitter, Instagram, Linkedin, and Youtube!
Source: Designboom
Architecture News: