10 French Designers to Pay a Visit During Maison et Objet 2019 – Discover the french interior designers that have been impressing all the interior design aficionados within every style décor. Based in France, these designers stand out for their amazing capacity of establishing the most wonderful settings. Since Maison et Objet 2019 – September is upon us, PullCast decided to highlight 10 French Designers with a great creative capacity.
Read More –Decorative Hardware Agenda – Maison et Objet 2019
The historical founder of the Alberto Pinto Studio was the late Alberto Pinto, one of the biggest Icons of French Interior Design that during his life built his works on the mixture of styles. Always refusing to conceive narrow and closed spaces, he naturally oriented himself towards "big projects" Currently the Alberto Pinto Studio is led by Linda Pinto and is an interior design and decoration office of 60 people whose domains of intervention cover not only the realization of private residences, office buildings, hotels, but also yachts or private jets.
Generally speaking, Christian Liaigre is known due to the fact that he designed private residences for such notables as Calvin Klein, Karl Lagerfeld, Rupert Murdoch and Bryan Adams. Christian Liaigre has made himself known by his refined, high-quality work. Through good use of space and light, basing his design on local cultures an traditions, choice of materials and a special love of arts and crafts. According to the words of the designer, comfort does not lie in trivial affluence but in delicacy and rareness. Only this designer is able to combine certain modesty with great elegance.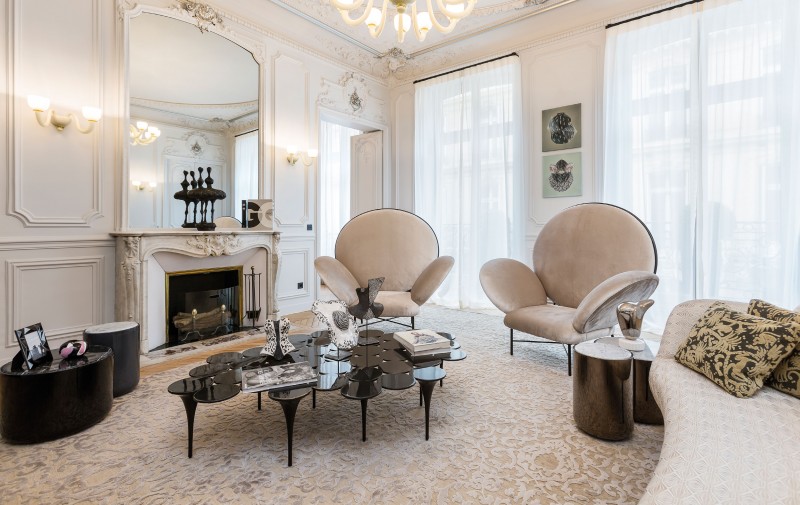 Gérard Faivre, recognized as one of the best contemporary interior designers, created the concept Gerard Faivre Residence, apartments, and luxury properties completely renovated, furnished and decorated with fully integrated hotel services. To create an original work of art, Faivre imbues himself with the soul of each property. For him, each site is both a blank canvas and a source of inspiration.
When it comes to interior design, Sarah Lavoine uses similar principles as she does while dressing herself. In her design projects, Sarah Lavoine never tries to look vulgar and she works the total look. The designer does her best and knows how to mix and combine different items. According to her opinion, there is nothing worse than when an entire room – or worse, an entire house – is designed with one theme all over. Being the ultimate ambassador of a new «art de vivre à la française», Sarah Lavoine has a brand new project: an amazing book titled «Chez Moi: Decorating Your Home and Living Like a Parisienne», where she shares her knowledge in the design field, and teaches us how to get the Parisian style in our own interiors.
Stéphanie Coutas was recognized as one of the 100 best designers in the world, according to Andrew Martin Interior Design Review. With a background on Hong Kong, she balances the mix of cultures and the refinement "art de vivre". Her prestigious and luxurious projects distinguish themselves by the nobility of the materials used, the prestige of customized as well as the exceptional quality and originality of the finishing touches.
Jean Louis Deniot is one of the most precious French interior designers that are a big part of France's proud heritage within the design industry. Since 2000, the designer has been presenting the most impressive settings from all over the world, from New York to New Dehli. There is absolutely nothing that the designer can't do!
Chahan Minassian is more than a mere designer, not that there's anything mere about the job. Chahan is a collectionneur, a gallerist, a connoisseur of joie de vivre in the world of interior design. His work, as he says, is the pinnacle of his passion. The creativity of his ongoing work describes him better than any other words. In his work, he ranges from interior design to collection curating and furniture design.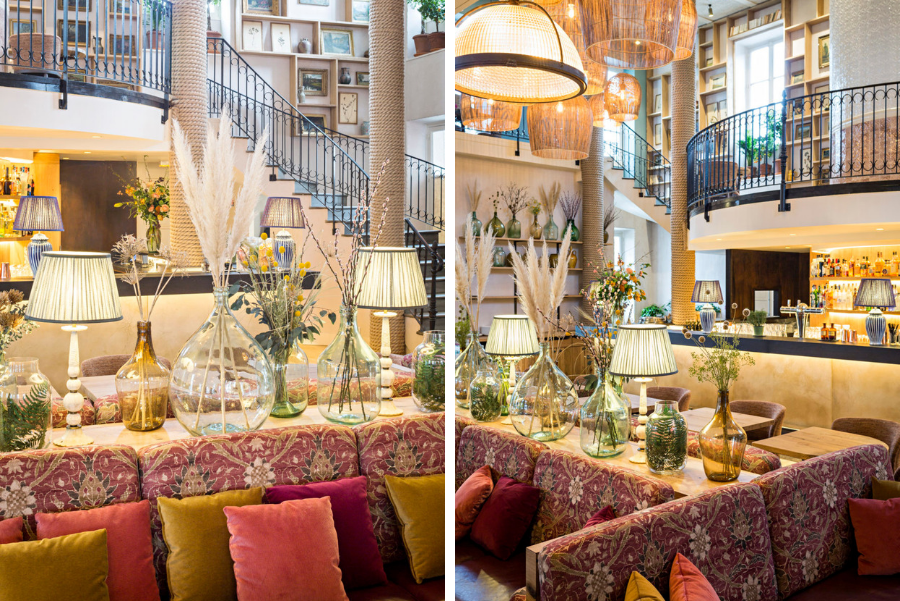 Laura Gonzalez, a prolific name in the business with plenty of passion and glamour to throw around the world. With touches in Lapérouse, Hotel Christine, the Brasserie La Lorraine and the Cartier stores in Paris, Gonzalez is the one we're intrigued to discover more about.
Ramy Fischler's firm RF Studio is highly recognized for its amazing creations, that feature an incredible forward-thinking method when it comes to interior design. He has completed many projects that are extremely sophisticated and stunning. 
Meet Robert Couturier, an incredible interior designer that stands out for its most amazing projects. The designer made history in 1987, when the billionaire financier Sir James Goldsmith trusted him with the re-conception, execution, and continuous embellishment of Goldsmith's 20,000-acre kingdom on the Pacific Coast of Mexico.
Discover the exclusive and luxury world of PullCast and dive in our amazing and elegant list of decorative and architectural hardware products. They will help you elevate and transform your home decor or your design project into a unique experience! Follow us on Facebook, Pinterest, Twitter, Instagram, Linkedin, and Youtube!