The New Piece of The Limited Collection by PullCast  – It's time for PullCast Blog to highlight the exquisite amazing Limited Collection that recently gained a stunning and amazing new piece!
Read More: Presenting PullCast's Turtle Pull, A New Iconic Drawer Handle
Today we will explore this new stunning product and how it relates to the Limited Collection Family that also includes the elegant and amazing Tiffany Quartz Pull and the Feu Pull.
Portraying with elegance the unique beauty that resides on detailing, Acorn drawer handles are an imposing cabinet hardware pulls to incorporate in your unique furniture designs.
Made with Brass and Quartz, the Acorn is inspired b the earthy elegance of the Acorn or Oak Nut Fruit. You can just feel the earthy tones and smells of the Acorn on this amazing product that will look perfect in any room with an earthy inspiration.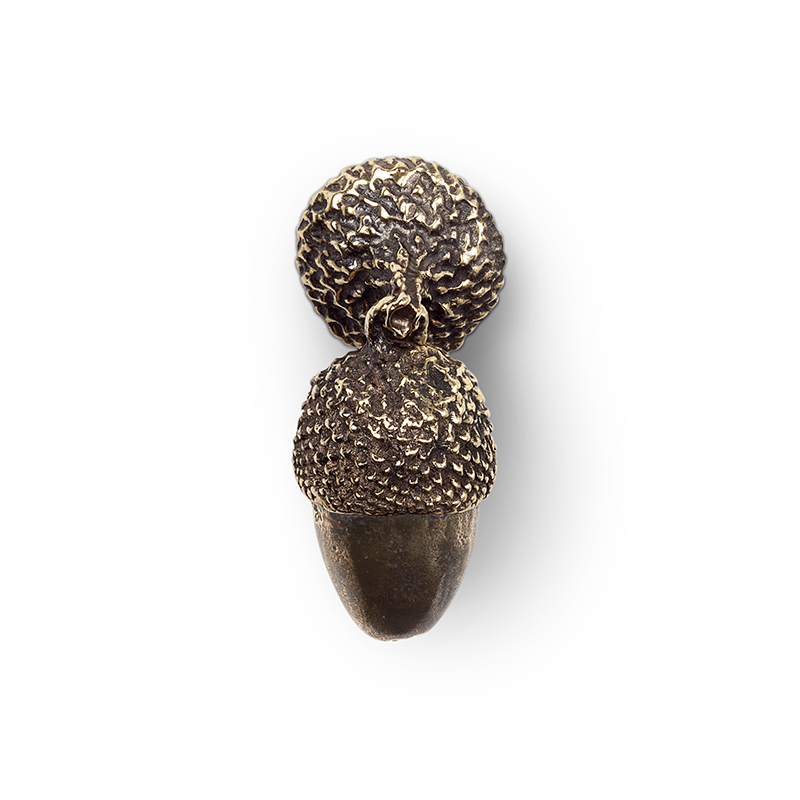 We can imagine this amazing Pulls applied in several cabinets in an amazing Chalet or luxurious Cabin in a deep Forest! Can you just picture the coziness and the elegance? We sure can!
All in all, the Acorn Pull is a stunning piece of a luxury brand that fully represents the high jewelry hardware style! A stunning example of Decorative Hardware!
DISCOVER THE WORLD OF PULLCAST AND CHECK OUR NEW CATALOGUE!

Discover the exclusive and luxury world of PullCast and dive in our amazing and elegant list of decorative and architectural hardware products. They will help you elevate and transform your home decor or your design project into a unique experience! Follow us on Facebook, Pinterest, Twitter, Instagram, Linkedin, and Youtube!