The Most Iconic Yachts of the Overmarine Group | Mangusta! – Recently, PullCast Blog published an article about the elegant association between Luxury Yachts and the Products of Pullcast, namely the pieces of the Ocean Collection!
Today we'll keep up with this theme, but we've now decided to show you 3 examples of elegant, luxury and quality yachts that were all built by Overmarine, one of the top yacht manufacturers in the entire world.
The interiors of these yachts aren't equipped, as far as we know, with some amazing pieces of PullCast, like the Octo Cabinet Pull, but we can assure you that any one of these amazing yachts would look even more amazing with some accessorizing by PullCast.
We'll start with a bespoke design! The picture above belongs to the 130.09ft Mangusta 130 open styled, motor yacht called "Happy Day" that was built by Overmarine in Italy at their Viareggio shipyard. This amazing vessel was delivered to her owner in 2007.
Let's now focus on one of the top sellers of this brand. The Mangusta 165 E, where the E is short for Evolution, but it could also stand for Enhanced. This luxury yacht is essentially an upgraded version of the Italian shipyard's 165-foot maxi open, the first example of which was delivered in 2007. It's a fine example of yacht design!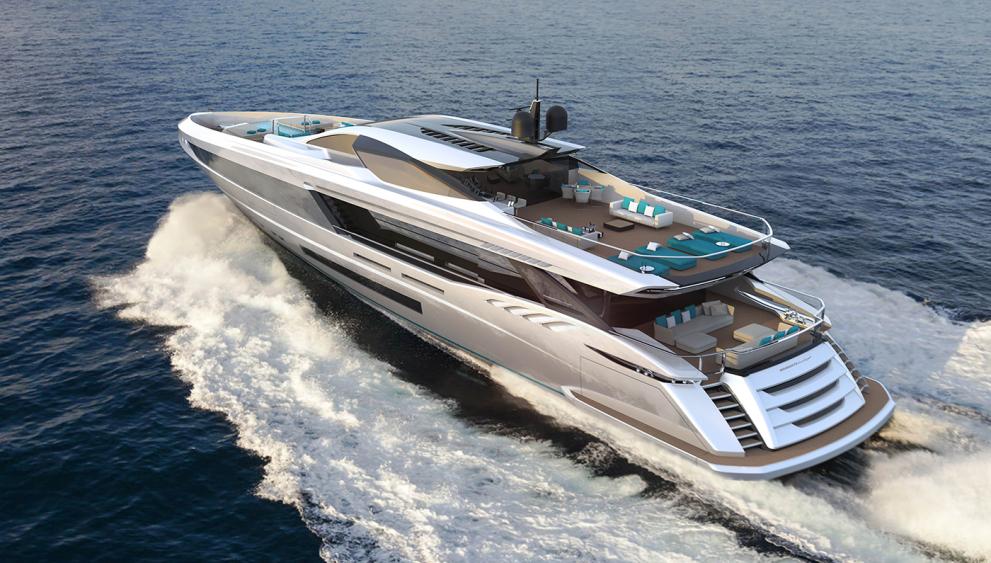 Lastly, let's focus on one of the developing projects of the group. The Mangusta GranSport 44 wasn't even launched yet, but it's already one of the most popular yachts of the Overmarine Group. Designed by Alberto Mancini, this superyacht combines a modern elegance with a superb quality. It's expected to be on the market in 2019!
DISCOVER THE WORLD OF PULLCAST
Discover the exclusive and luxury world of PullCast and dive into our amazing and elegant list of hardware products. They will help you elevate and transform your home decor or your design project into a unique experience! Follow us on Facebook, Pinterest, Twitter, Instagram, Linkedin and Youtube!