The Best Beachfront Restaurants in Los Angeles-
L.A. has breathtaking splendor in every region of the county, but the coastline is without a doubt the greatest. From Malibu to Long Beach, the 75-mile Los Angeles County coastal region is home to some breathtaking beachfront restaurants.  Whether you're searching for world-class sushi, a casual seafood fry with a bottle of beer, or simply a location to enjoy a martini and soak in some ocean air. The
Pullcast Blog
presentsts, in this article, the most popular and elegant seaside restaurants in Los Angeles.

The Best Beachfront Restaurants in Los Angeles
1. Geoffrey's Malibu
Enjoy spectacular views of the Pacific shoreline, which are enhanced by waterfalls and tropical flora, creating the romantic Mediterranean meets Malibu vibe. Because there are no limits between the restaurant and the stunning nature that surrounds it, guests may enjoy the California-style international cuisine while admiring the breathtaking view of the ocean.  At Geoffrey's Malibu you will have an unforgettable oceanside dining experience.
When it comes to sushi with a view, Nobu Malibu is unrivaled. The famous restaurant perches above Surfrider Beach, with ocean views, the sand, and the nearby Malibu Pier. Nobu Matsuhisa's cuisine is world-class, and you'll enjoy sushi, Japanese classics, as well as the chef's signature fusion bites here. Because of it's minimalist design, the spotlight is  the cuisine and the sights, sounds, and fragrances of the ocean, as well as all that salt air.
3. The Lobster

Seafood is served with a view of the Santa Monica Pier. The Lobster is set on a hill overlooking the iconic Santa Monica Pier, where Route 66 meets the Pacific Ocean. A world-renowned seafood restaurant with over a century of outstanding service. The Lobster is known for its award-winning Maine and California Spiny Lobsters, as well as a seasonal couisne by recognized Celebrity Chef Govind Armstrong.
While gazing over the Pacific, savor healthy, produce-forward cuisine. Malibu Farm offers two great dining options along the historic Malibu Pier.  Malibu Farm, a full-service restaurant near the pier's beginning, serves healty, farm-to-table cuisine and unique cocktails. A counter-service cafe is located at the far end of the platform, overlooking the Pacific Ocean. You'll be treated to spectacular views of one of the world's most famous beaches and surfing destinations, regardless of the restaurant you choose.
While eating the finest of California food, delight in stunning views of the Pacific Ocean. The Waterfront is located on the famed Venice Beach Boardwalk, offering spectacular scenery.  With carefully selected seasonal products from local farmers, the menu reflects the essence of California cuisine.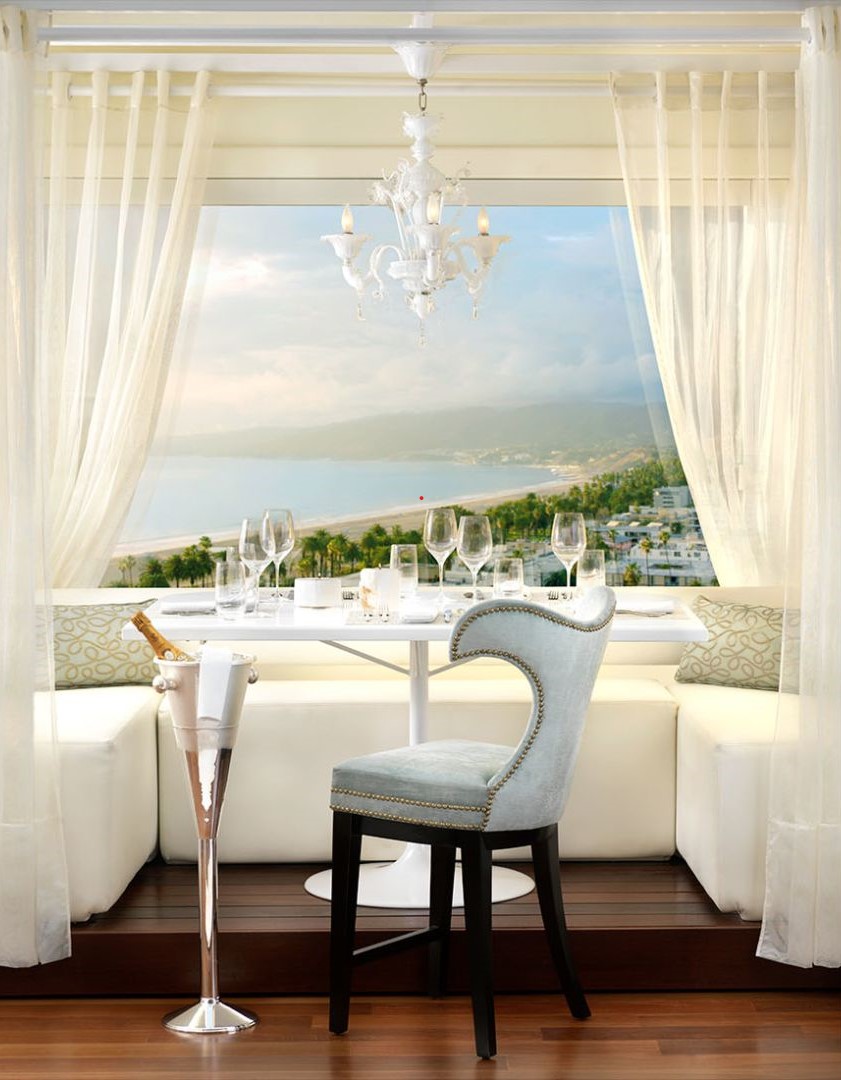 The  Thomas Schoos-designed Santa Monica restaurant offers a beautiful 18th-floor rooftop dining experience with breathtaking ocean views. Drink one-of-a-kind cocktails or savor sophisticated California cuisine. The Penthouse is a top restaurant in Santa Monica that presents a unique dining experience.