Stunning Home Decor Inspirations Selected by PullCast ⇒ Discover the best and most stunning selection of home decor inspirations and let yourself be inspired by the amazing ambiances that PullCast selected just for you!
Hall
This hallway almost brings nature into our home. This console table is so irregular and seems almost like we truly have a rock inside our house. The wall lights also help in believing that we are truly immersing in a natural ambiance.
See Also: Spicy Details For Your Outdoor Decor
An entryway is a place where you welcome your guests and make them feel comfortable and warm. So this is a crucial place that needs special treatment. First, you need to impress your guests with this beautiful lighting from Brabbu.
We can't take our eyes of this sideboard and mirror from Boca do Lobo. The atmosphere of this dining room completely changes into something supreme, something only the boldest ones can reach!
See Also: Color Trends: The Best Shades For Summer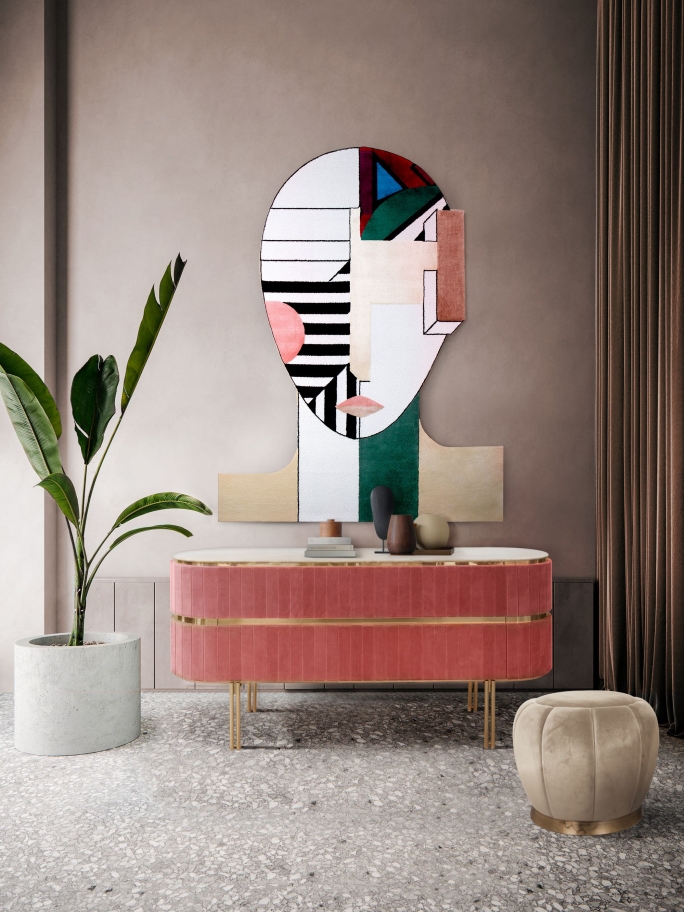 Hallways are often neglected spaces in the home. We transform this hallway into a place where you appreciate a good piece of art. No, we are not talking of the women, we talking of our luxury furniture pieces. Enjoy them as we do!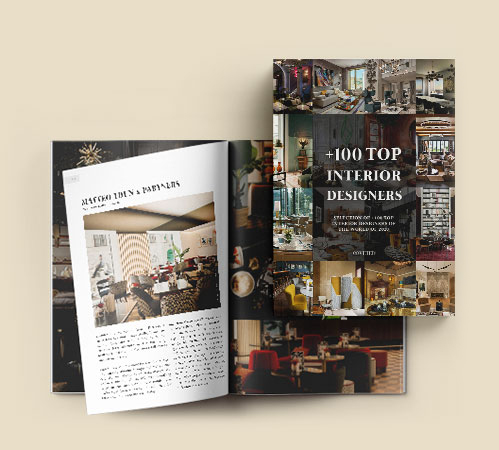 Green is a shade that springs with and natural vitality and effervescence, and perhaps because of its roots in nature, it's also supremely versatile. We like the effect that this sideboard from Essential Home has in the hallways because it combines with everything!
Editor's Choice:
If you are arriving home and taking off your shoes, or maybe you are just simply tired, this seat conjoining with a table is simple and fits perfectly anywhere you put it.
See Also: Be Dazzling By The Most Stunning Hospitality Decor Inspirations
Bedroom
Red can be a color used in dark ambiances. Since the bedroom is a place where you want to relax, feel free to try this color combining with other neutral elements like you see. The result is a feeling of coziness and classic design.
Luxury decor inspiration can be found in spades when it comes to sophisticated master bedrooms, spa-style bathrooms, and regal reception rooms, but what about when it comes to making a space fit for a young princess or prince? Don't worry we have the solution in here!
Living Room
Greens are easy and pleasant to human eyes. This color is a trend that is timelessly elegant and always modern. Look at this design, for example, the beautiful gold details match perfectly with the green tones from the sofas and side tables giving. Simply exquisite!
You spend a lot of time in your living room, so it not only needs to look great, but it also needs to be functional and comfortable. Mastering this trifecta can be a design challenge for sure, but we think we have mange the task and did a great job!
Editor's Choice:
What's the only thing better than curling up with a good book? Having the perfect spot to cozy up with it. To help you with your reading we have added the Pharo Floor Lamp. Enjoy your reading corner in style!
The idea of a luxury living room can look very different in the imagination of one person to the next. Don't worry we can help you find your style. Take this design, simple but the lighting is the one that transforms the room. and turn it into some exclusive and luxurious.
What could be more relaxing than snuggling up with a great book? Having the ideal location in which to enjoy it. We help you having the perfect space to relax and feel comfortable in style!
For a lot of people, homes this year have had to be everything: an office, a school, a place to rest, mourn, recover, relax, connect or just be. Since you're spending more time than ever inside, why not turn your multitasking home into the comfiest, coziest spot it can be? Start by adding these sofas from Essential Home. You have both comfy and style together.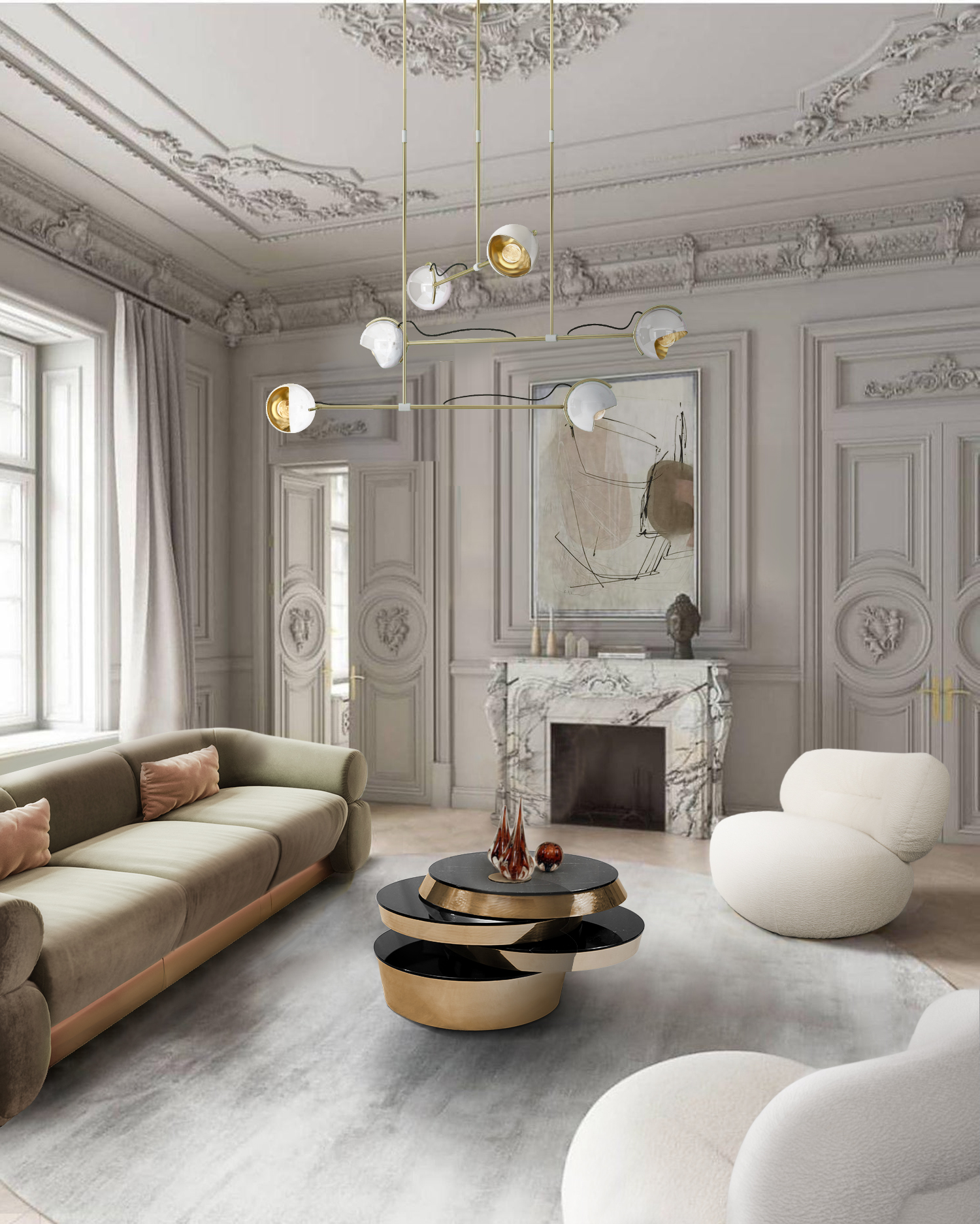 The neoclassical aesthetic combines luxury and opulence with a relaxed atmosphere to provide an elegant aura and charm. We just added some comfy sofas to enjoy your living room well.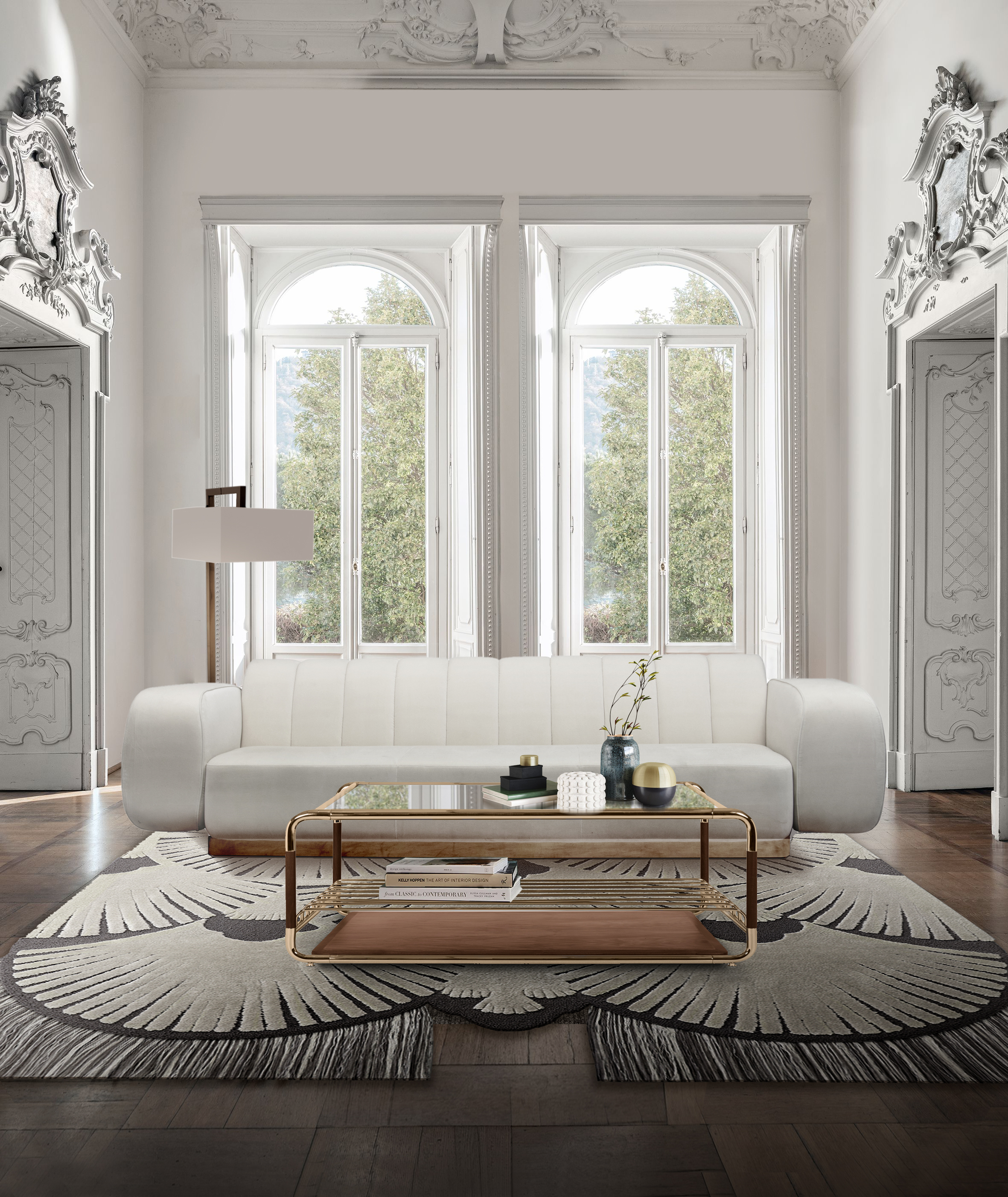 The neoclassical style is more modest and muted. The elegant lines and the concept of luxury are less gauche than the more conspicuous predecessor. We like to inspire you in achieving this style so here is a little project to help you!
Dining Room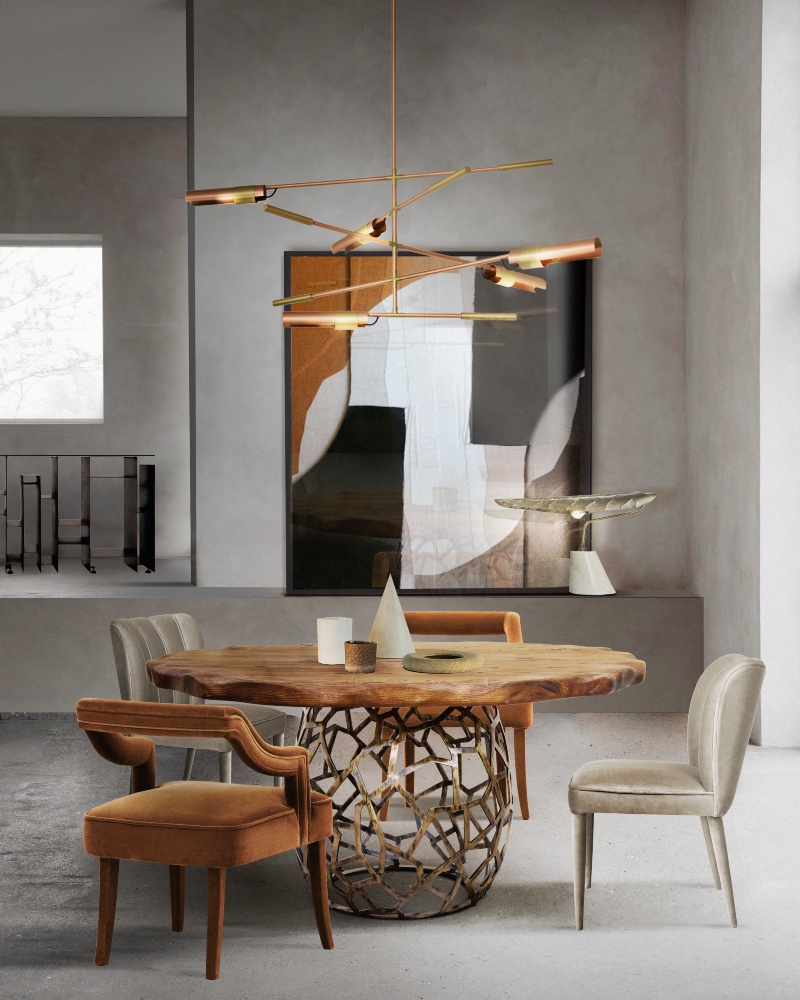 The industrial style is a popular trend that can make your room have an engineered look to it. We particularly like the way this lighting gets our attention. Lighting should not be overlooked when you're trying to complete the industrial look of your home.
In any business, we need to amaze our guests and make them come back again. So we prepare this design to give you some inspiration on how you should do it. Don't forget to add this beautiful lighting from Delightfull.
Bathroom
Above all else, a bathroom needs to be clean and tidy. But it doesn't need to be purely functional, especially if you appreciate a nice atmosphere for bubble baths or mirror selfies. This bathtub will give you good relaxing nights that we long after work.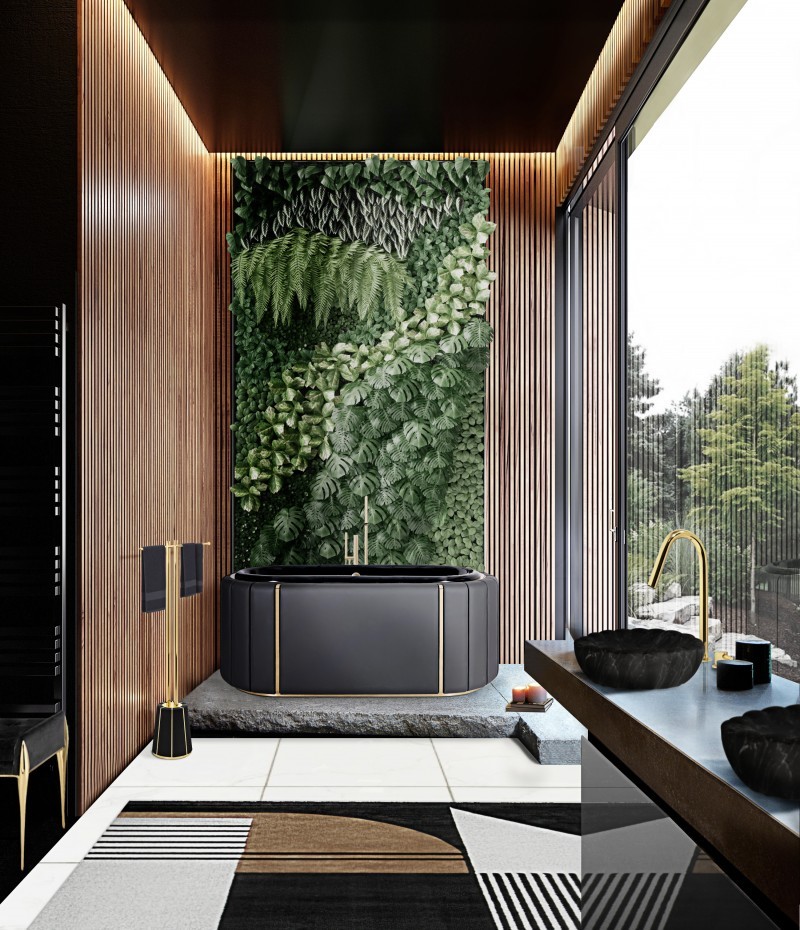 If you want to stop and smell the rose-scented bubbles, a bathtub is a surefire way to turn your once strictly utilitarian space into a serene oasis. The green scenario is perfect to have your moments of relaxation alongside this incredible bathtub from Maison Valentina.
We all agree that a bathroom reaches the top when you see McQueen Chandelier from Luxxu. This beautiful piece gives a completely different touch to any room. So if you are looking for a magnificent bathroom you already know what you need to have!
See Also: Outdoor Trends to Live by this Summer
Your master bathroom is one of the most expensive rooms when building (or renovating) your home … so you kinda wanna make sure you think about what you want before you design this room! Our bathroom design idea is one where luxury is a statement just like this design!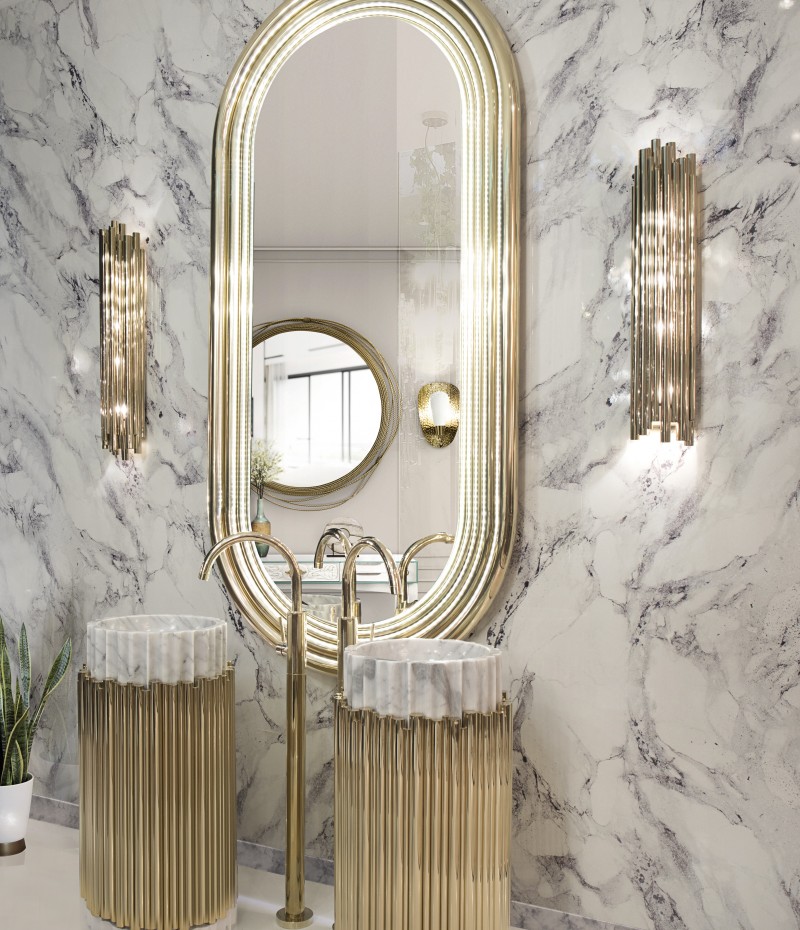 When it comes to proper lighting, one of the most critical rooms in the home is the bathroom. It's most often the first place people go to when they wake up in the morning, and it can set the mood for the day. We help to choose some good lighting for your bathroom!

Kitchen
Black and gold are always a good combination if you want a gorgeous room. We are out of breath with this design and these pendant lights from Delightfull are just something from the other world!
If your kitchen is indeed the heart of your home – or linked with your dining space – then you'll want to fill it with the kind of luxury you'd expect at your very favorite restaurant.
Did you like our article Stunning Home Decor Inspirations Selected by PullCast? Let us know!
If you want to discover more about the exclusive and luxurious world of PullCast and our elegant collections of decorative hardware, then feel free to follow us on social media: Facebook, Pinterest, Twitter, Instagram, Linkedin, and Youtube