Step Inside the Stand of PullCast at Decorex – If you are not able to visit this year's Decorex in London, PullCastBlog decided to promote a Virtual Tour of the amazing stand of PullCast at this major design event!
This is it! Like PullCast pieces, this stand is small, but is amazingly elegant and luxurious! As you can see, PullCast's stand is amazing and it features all the major collections of this luxury brand: Ocean, Earth and Cosmopolitan!
The stand might be small, but it provides anyone the opportunity to get to know PullCast better and admire its work! You can also wast a fantastic Live Performance of Craftsmanship where a PullCast artisan will make a PullCast pull just in front of you!
By visiting the PullCast stand at this Decor Event, anyone can feel the Luxury and Craftsmanship Experience that PullCast provides with its amazing pieces!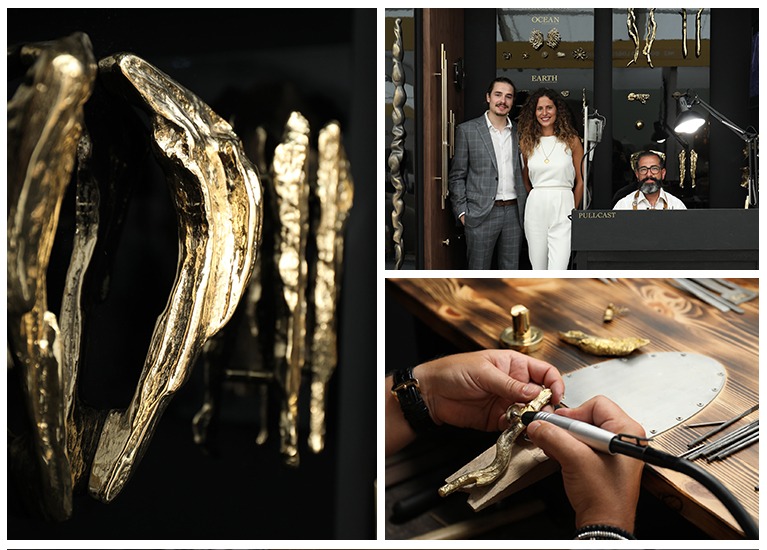 If you want a better touch with the PullCast's Decorex reality, then we recommend you see the video below!
Even if you don't have the chance to visit the PullCast stand at this major design event, then we hope that at least you can get a bit of the luxury taste that this brand has to offer by reading this article and diving in into this amazing video!
DISCOVER THE WORLD OF PULLCAST
Discover the exclusive and luxury world of PullCast and dive in our amazing and elegant list of hardware products. They will help you elevate and transform your home decor or your design project into a unique experience! Follow us on Facebook, Pinterest, Twitter, Instagram, Linkedin and Youtube!