Some Amazing Luxury Inspirations for Your Bathroom – We couldn't be more excited about this Post. We leave you with 3 Amazing Luxury Bathroom Inspirations with Amazing Hardware Pieces!
Read More: PullCast Traveled to Ancient Rome to Present the Roman Door Pull
This one is our favorite? A stunning bathroom with a stunning bathtub as it's centerpiece and what leads to that bathroom? A stunning door with some incredible hardware pieces: The Meteor Door Pull.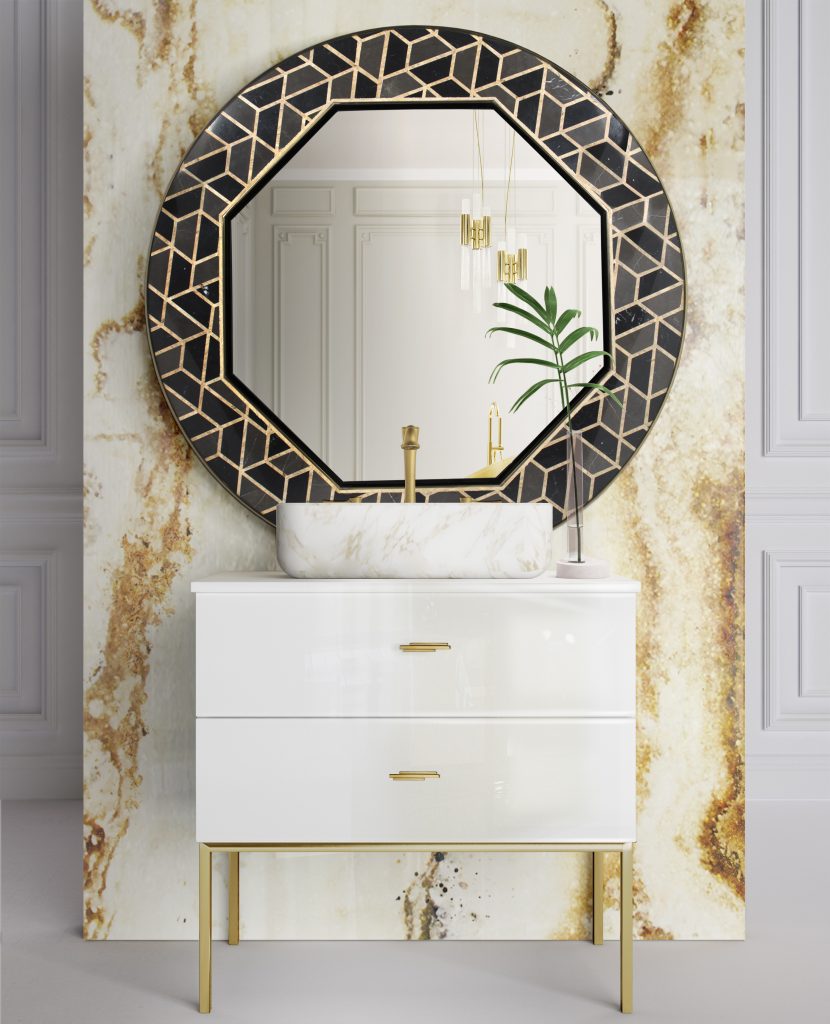 In the two Inspirations above we have two Amazing and Elegant bathroom sinks but what ties the all Luxury Look together? The incredible hardware pieces, namely the stunning Skyline Drawer Handle. Check out More Inspirations at PullCast Inspiration Page!
Discover the exclusive and luxury world of PullCast and dive in our amazing and elegant list of impressive decorative hardware and architectural hardware products. They will help you elevate and transform your home decor or your design project into a unique experience! Follow us on Facebook, Pinterest, Twitter, Instagram, Linkedin, and Youtube!