Most Iconic Projects With PullCast Hardware ⇒ PullCast hardware is like a deep breath or a fresh air breeze in any decoration. The elegance and the unique details of the jewelry hardware pieces bring to the ambiance the touch that turns everything more graceful. In today's article, we will show you some of the most iconic projects with PullCast hardware that you don't wanna miss!most iconic projects
Rooftop Apartment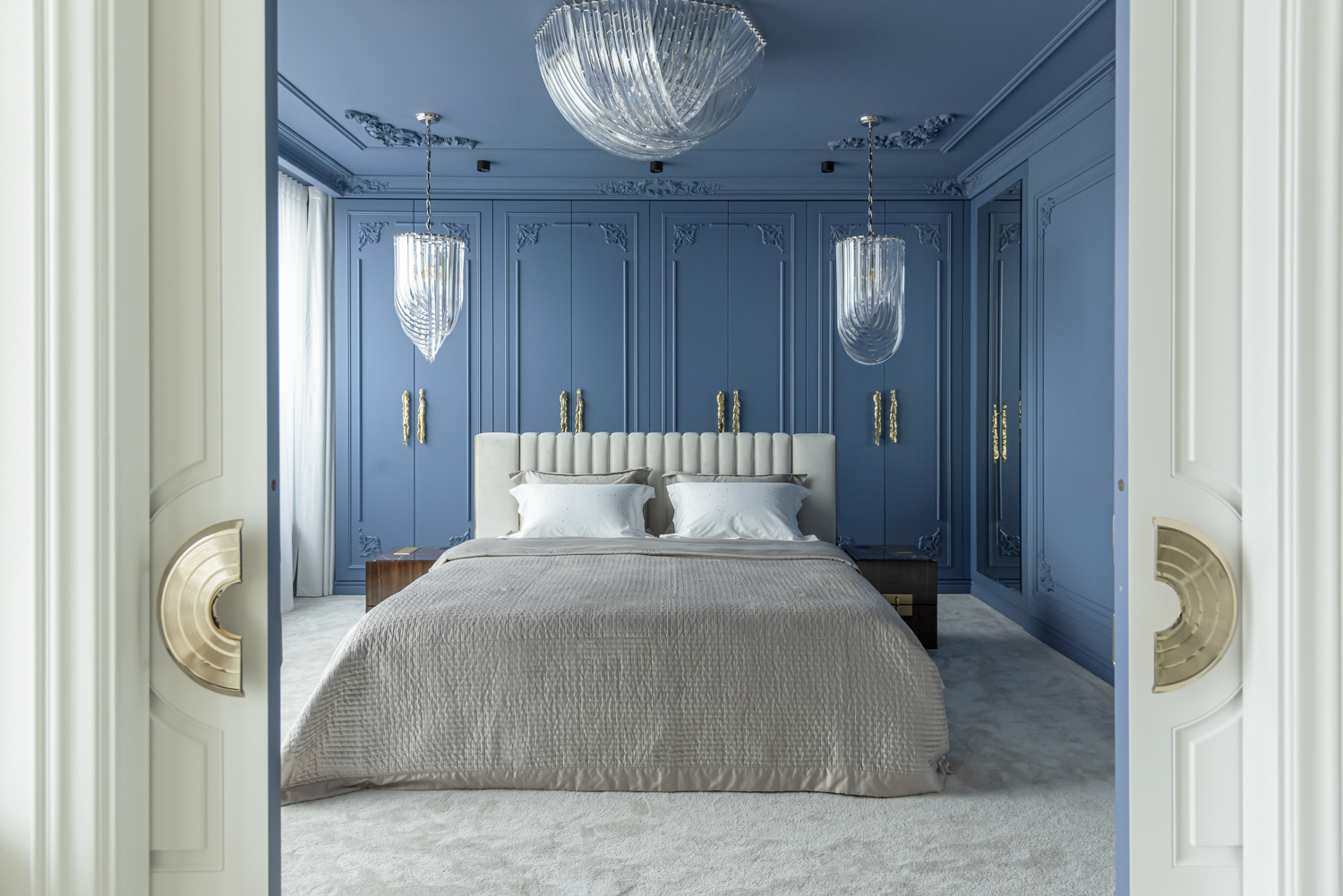 Designed by the award-winning luxury interior design studio Clé De Maison, this rooftop apartment in Vilnius, Lithuania, is dominated by lightness, light, refined elements, and lines of modern style. At the first sight, we can see the bedroom doors elegantly adorned with PullCast's Hendrix door pull, a mid-century-inspired piece that blends perfectly with the room's ambiance.most iconic projects
Then in the Master bedroom, we can find our special pieces, the Keysa door pulls. This piece is inspired by the very irregular texture of pine bark, known for its infinite greenery. These distinct hardware pieces allow you to create a sculptural pattern in your furniture projects. most iconic projects
Four Seasons Hong Kong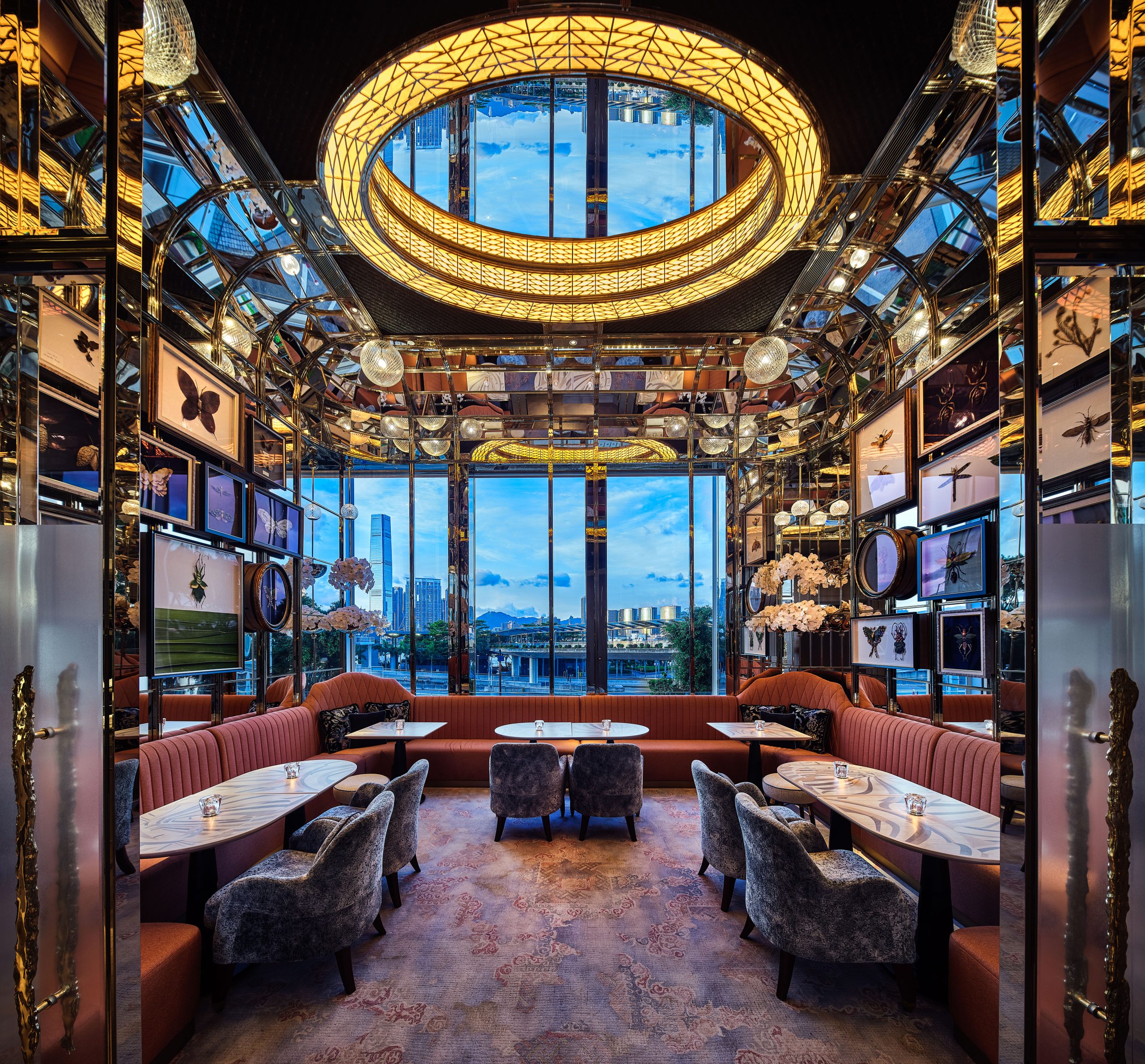 By the hands of AB Concept, the classic meets contemporary aesthetic at this iconic hotel aims to capture the vibrant energy of Hong Kong while maintaining the serenity of the Four Seasons. To complete the style and the whole incredible vibe of this place, AB Concept uses at the main doors some unique handcrafted pieces from PullCast Jewelry Hardware. From the Earth Collection, Kesya door pull was the choice to sparkle this cocktail bar entryway.most iconic projects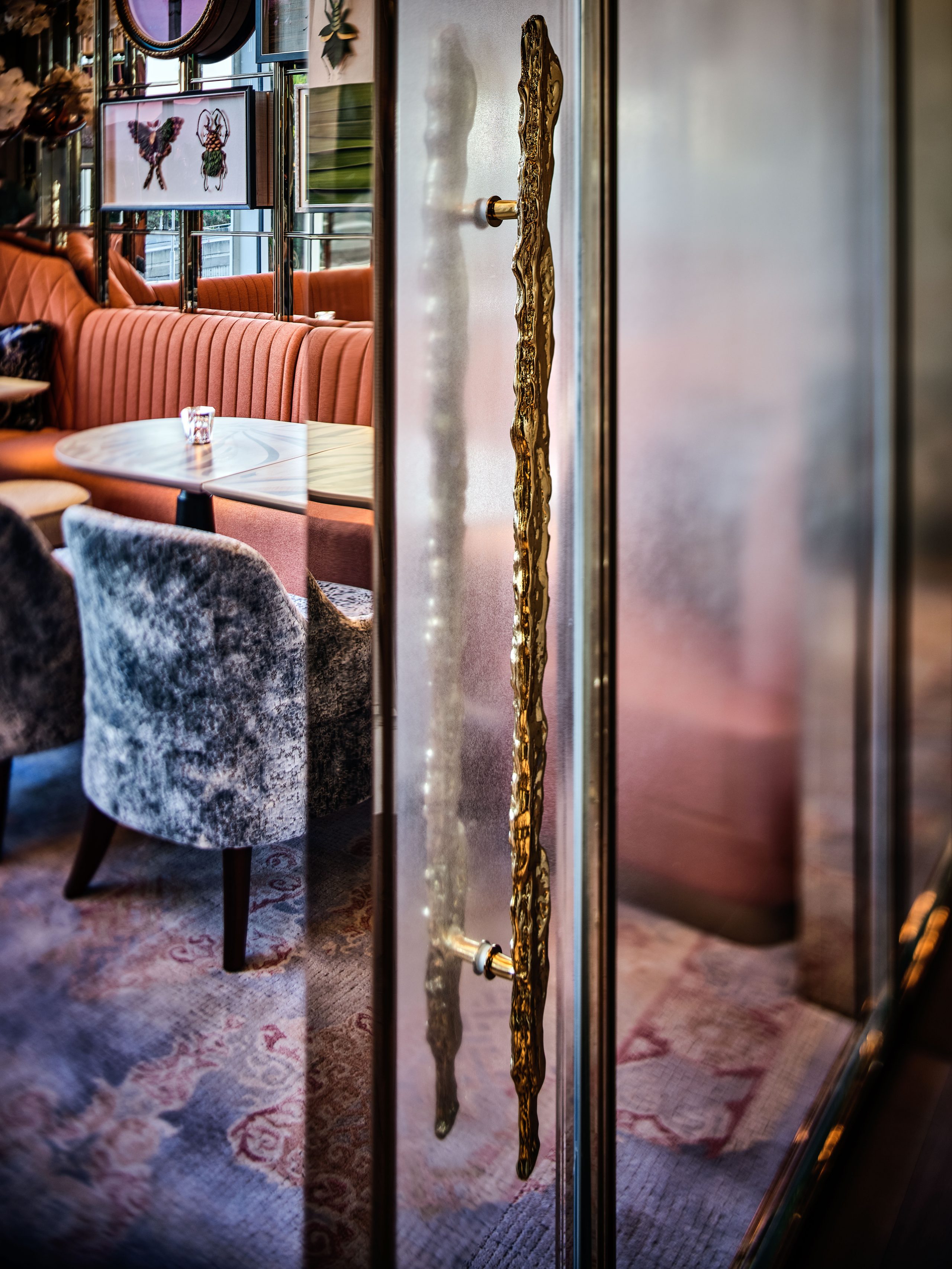 With their unique custom design, these products create a gorgeous and one-of-a-kind atmosphere. Crafted with the utmost skill by artisans with vast experience and a passion for the arts, Kesya door pulls are crafted with the highest quality materials and processes to deliver sophistication and specialty wherever they are used. most iconic projects
Eclectic Dining Room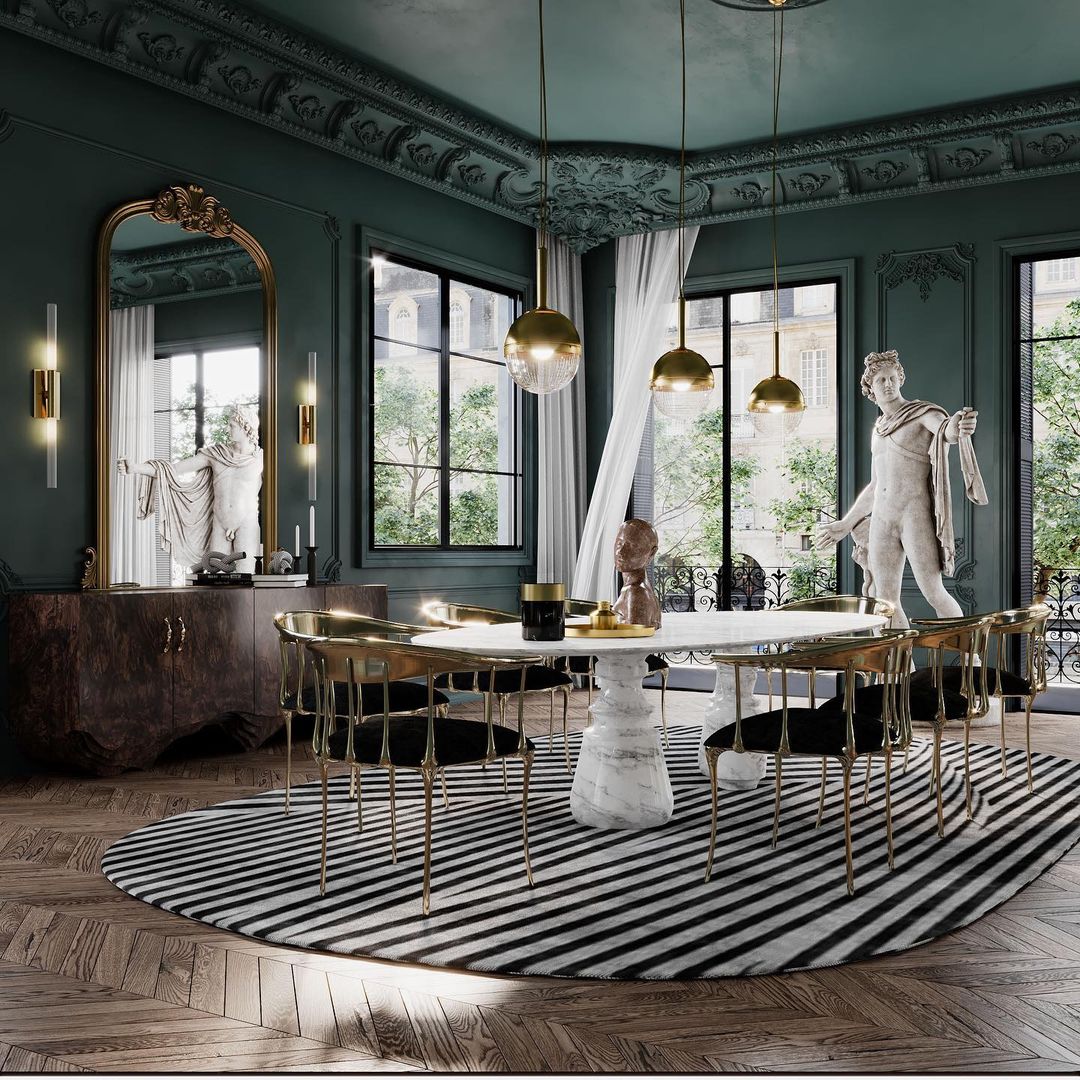 Created by Sara Habib, an interior designer, and architect, the Art house contemplates amazing designs in each division. Like the name, a true work of art. We are simply in love with this exquisite and eclectic living room with our Nouveau cabinet handle. Brand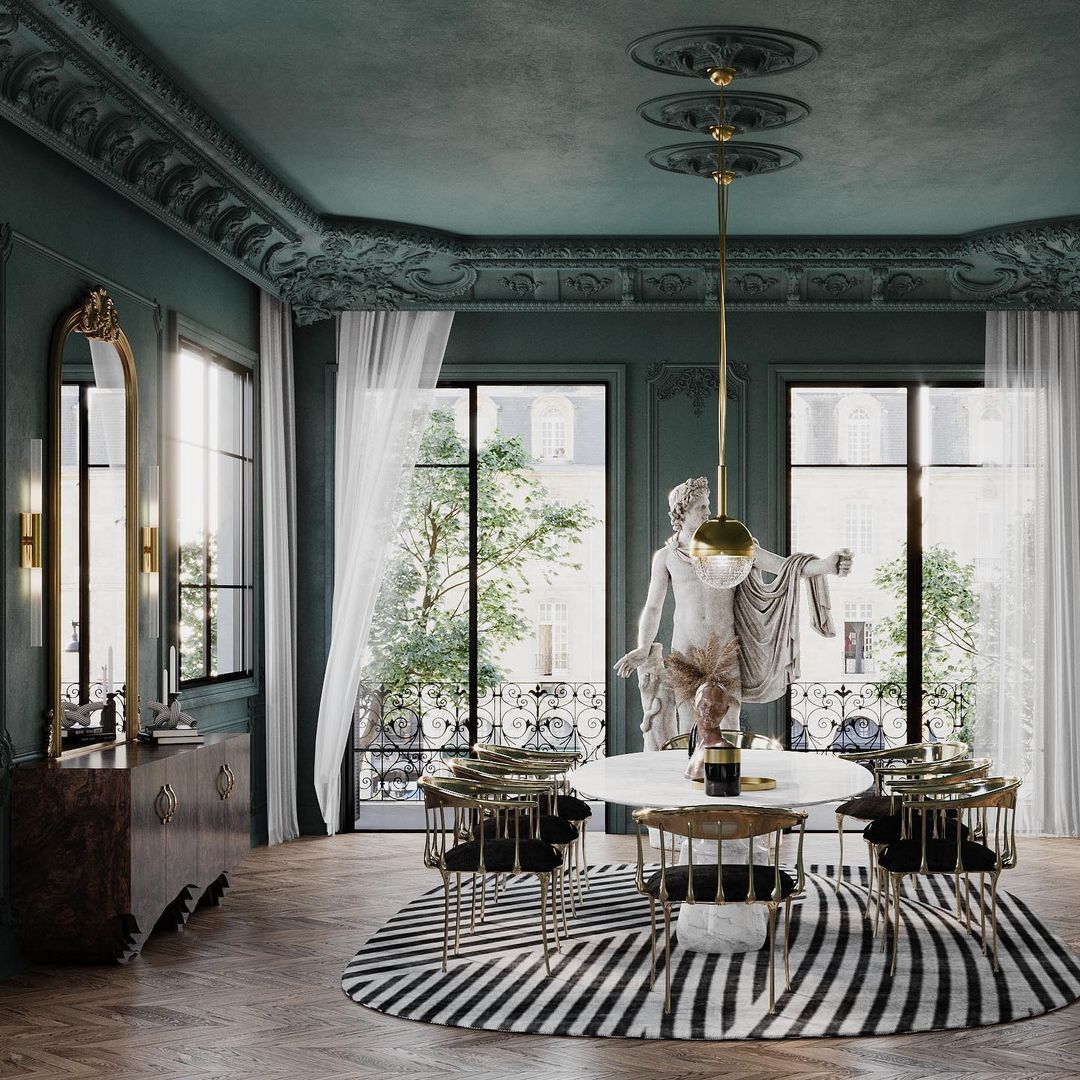 What best describes this Nouveau cabinet handle is its distinctive and luxurious character, steeped in modernity and fluidity. The cabinet handle made of polished brass has an organic shape with a remarkable undulating attraction. Due to its refined character, Nouveau can be the perfect complement to contemporary or modern furniture designs, from sideboards and cabinets at your living or dining room like this.

Valverde Residence with PullCast Hardware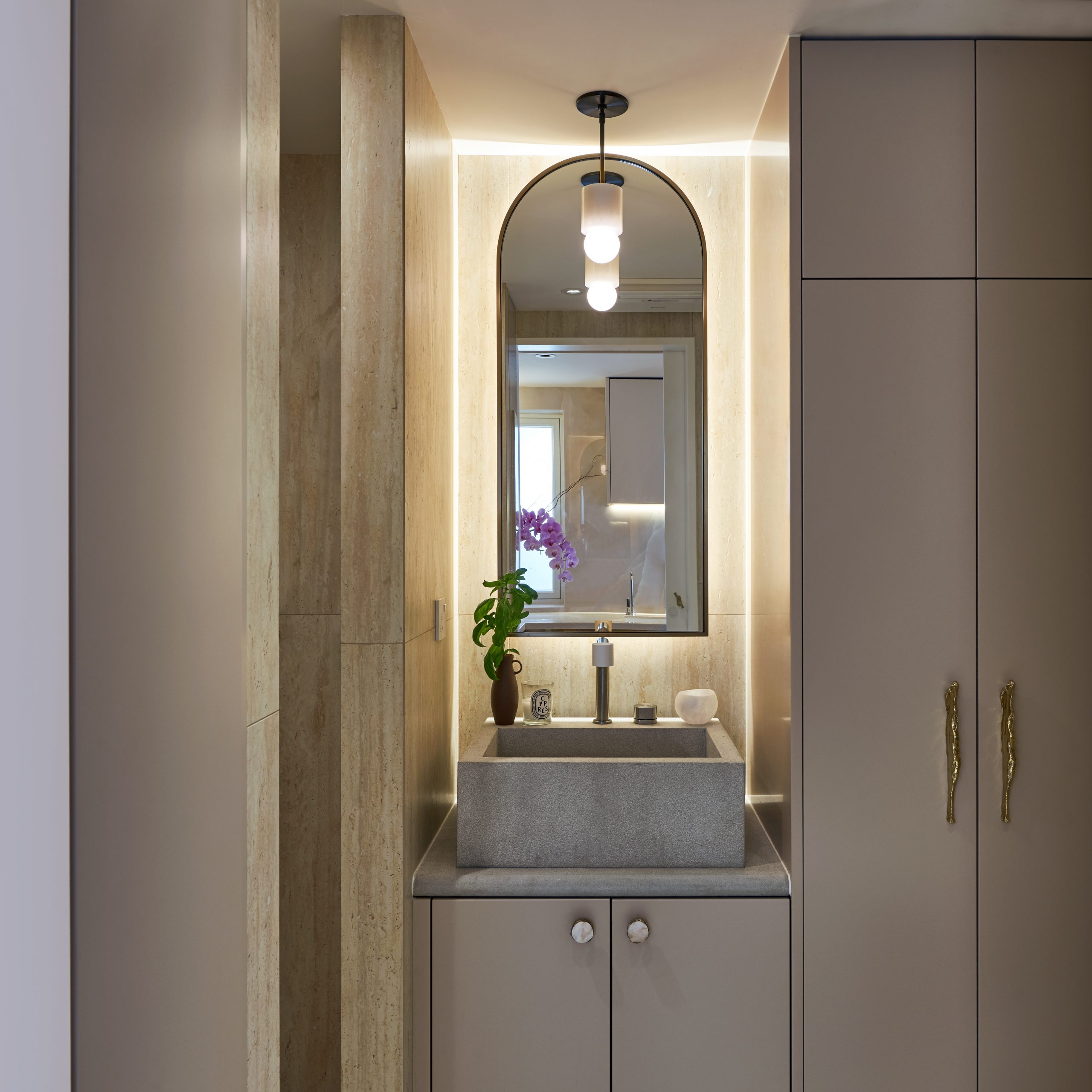 Valverde Residence is a newly renovated home, designed by JJ Acuna / Bespoke Studio in Hong Kong's posh Mid-Levels enclave, a hilly piece of nature overlooking the city's glittery and iconic towers and Victoria harbour-front. PullCast Jewelry Hardware work involves giving a split and elegant touch to these ambiances combining the elegant pink, nude, blush, and beige colors with the classic and stunning golden of PullCast pieces, like sculptural Keysa door pull. Most Iconic Projects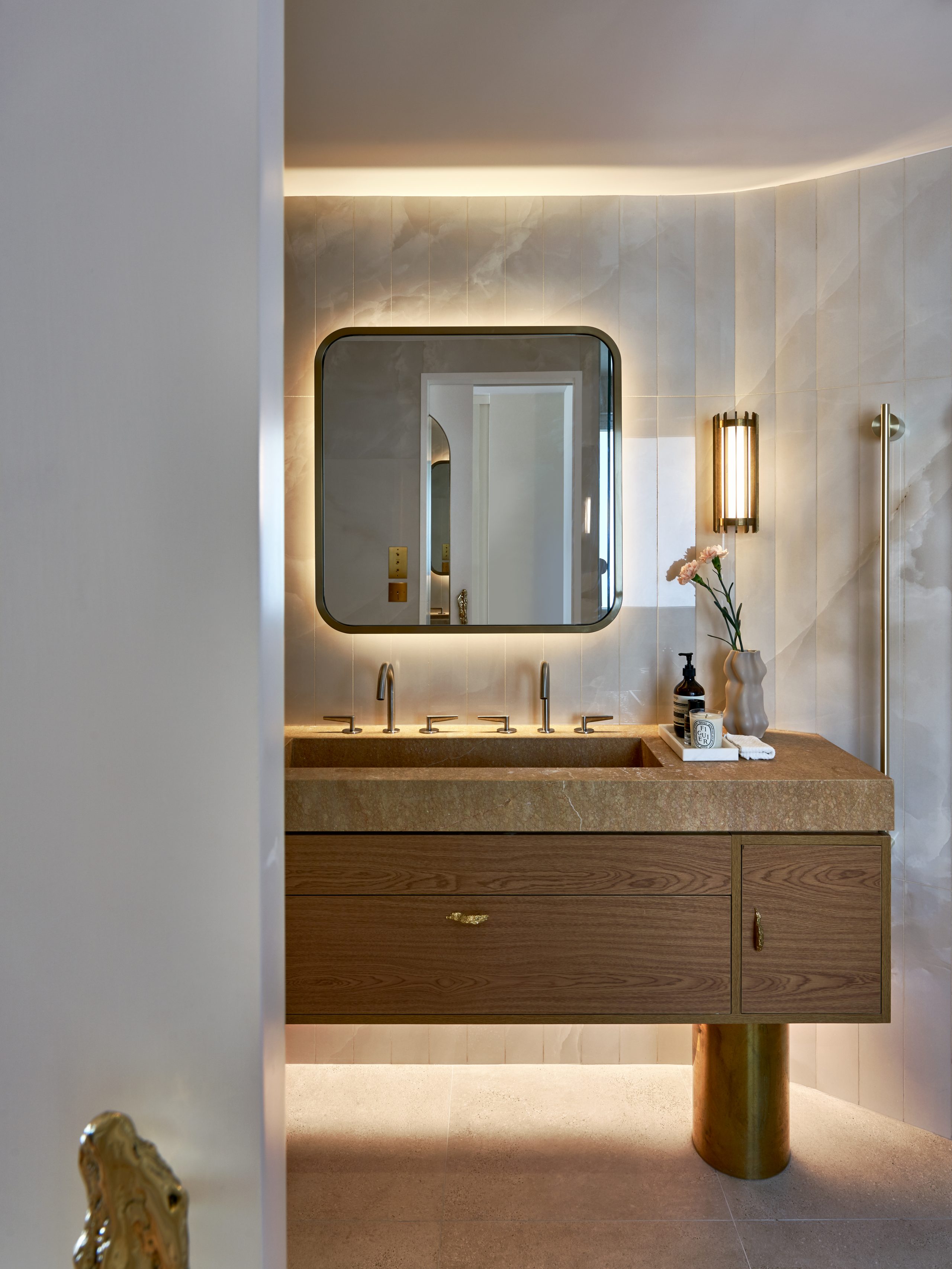 For the master bathroom, the choice of the exquisite Keysa drawer handles creates a contrast with materials like the softwood, and the marble creates a sculptural scheme in this gorgeous bathroom. Our inspiration for this exceptional hardware family was drawn from the very uneven texture of the bark pine tree, known by its endless evergreen. Honoring the past and the roots but evoking prosperity, this distinguished Door Pull enables you to create a sculptural scheme in your furniture designs.  Most Iconic Projects 
Dressing Room Designs by Shubox Russia
Flow door pull was one of the decorative hardware choices by Shubox Russia for this astounding dressing room area that highlights a cream color palette and is further enhanced by lavish furnishings and details. Possessing a natural and invigorating way of movement, Flow mid-size door pull presents an organic shape decoding sophistication and personality. The perfect addition to door designs, enhancing any ambiance with its strong character. Most Iconic Projects 
⇒ See also: Autumn Trends 2021 – 7 Jewelry Hardware That Match Autumn  ⇐
Flow is a part of an Earth Collection – the upmost Iconic PullCast collection, turning sensorial journeys into cabinet handles pieces. In its essence is driven by our incessant pursuit of the most distinguished forms, shapes, textures, colors, and hues. Shubox Russia definitely did the right choice by adding this distinctive natural piece to their gorgeous dressing room.    Most Iconic Projects
This time, for this astonishing dressing room the choice of colors and tones passed by stronger hues, such as brown, dark green, and gold. To adorn this decoration Shubox Russia opted for the Caviar drawer handles by PullCast. Inspired in a world-renown delicacy, harvested from sturgeon and found in the Caspian Sea, our Caviar drawer handle portraits mysticism, exuberance, and luxury in your cabinet hardware choices. With a Caviar furniture cabinet handle, you can uniquely articulate with diverse aesthetics, a perfect add-on to a perfect mix and match in your furniture designs. Most Iconic Projects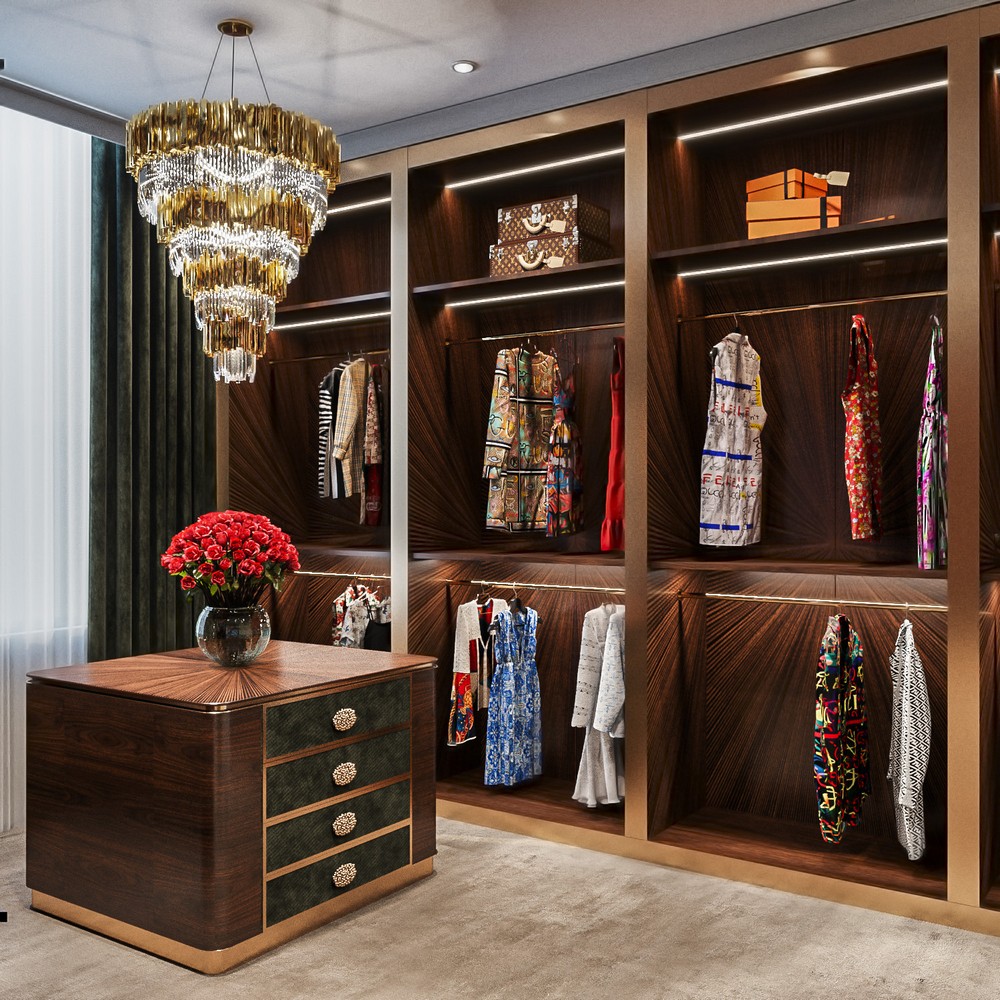 Inspired by the world-renown delicacy, the Caviar drawer handles portraits of mysticism, exuberance, and luxury. This PullCast piece was a perfect add-on to this iconic project.  Our inspiration took part in one of the most aesthetically pleasing sights in nature, the Honeycombs Phenomenon. Marveled by the angular perfection that bees can form, we have drawn a circle shape, a perfect form completely in harmony with nature. A door handles perfect for your furniture designs. Most iconic projects
On another version of a dressing room, Shubox Russia creates a mesmerizing project. With lighter blue tones merge beautifully with the white shades found across the room as well as the wooden flooring and the golden accents of both the cosmopolitan-styled door pulls, the Skylines door pulls by PullCast. These unique ambiances are a true luxury inspiration for your next interior design projects that prove the value of the details in any space and the difference they can make in the whole design.
Home Office Design by Angelika Tóth
For this home office highlighted by a more retro design style with a darker neutral palette, the Monocles drawer handles turn out to be the stars of this stunning decoration. Transform your office into a place where you love to be. Add some luxurious and sophisticated details like hardware pieces that PullCast offers and get a stunning room where you will enjoy while doing your work.  Most Iconic Projects
Kitchen Interior by WUX Luxury Furniture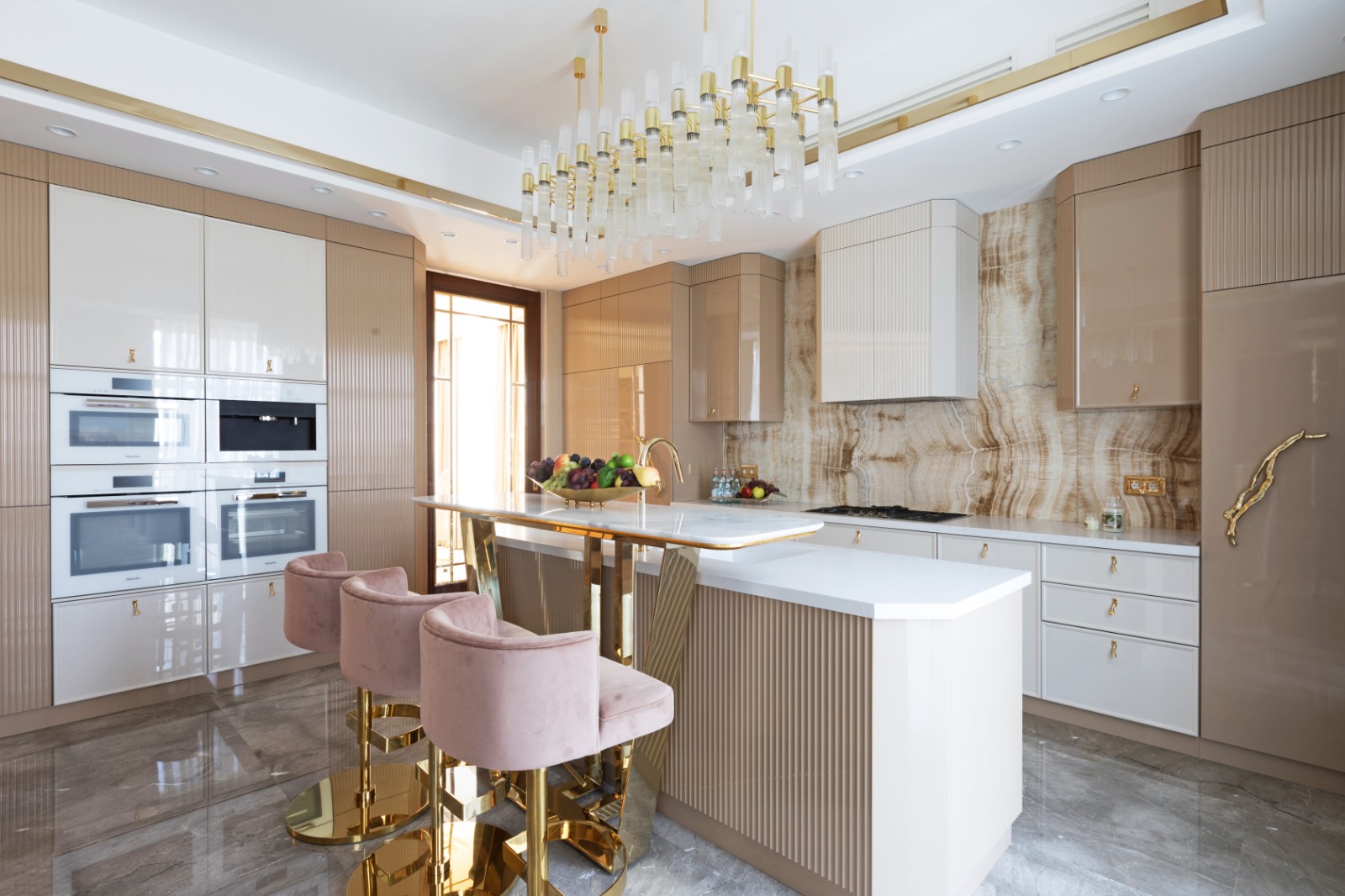 With an elegant high-end design conceived by WUX Luxury Furniture where coral meets golden, this kitchen is enhanced by two exquisite and unique hardware pieces: the Flow & Nouveau hardware, both of which bring a more sculptural and modern scheme to this set courtesy of their organic forms. Sometimes the value and decorating ability of  Jewelry Hardware can be put aside and devalued. We these projects we can see the power that the right hardware pieces can do and that the perfect choice can take us to unbelievable combinations of textures and colors resulting in breathtaking decorations and designs. Most Iconic Projects 
⇒ See also: How To Decorate With Jewelry Hardware?⇐
Black & Gold Luxury Living Room by DD Interior Studio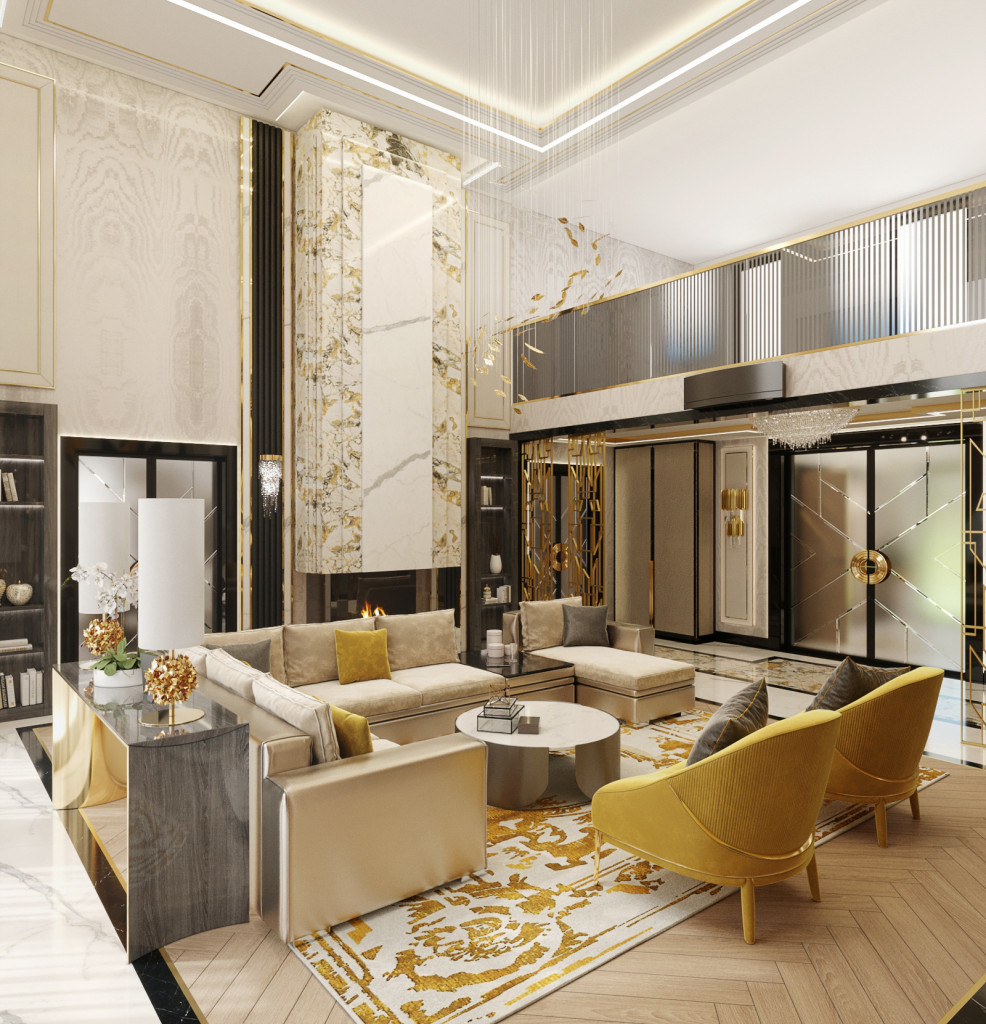 A project of a living room designed in a neutral color palette with black and golden accents, to create luxurious contrasts and to match the marble designs on the floor, which seamlessly combine all of these shades.  PullCast believes that the perfect design is made by special details and our pieces are made for this purpose: to give, with exquisite and exclusive designs, textures, finishes, and high-end quality, unique touch to any project that other pieces can't give.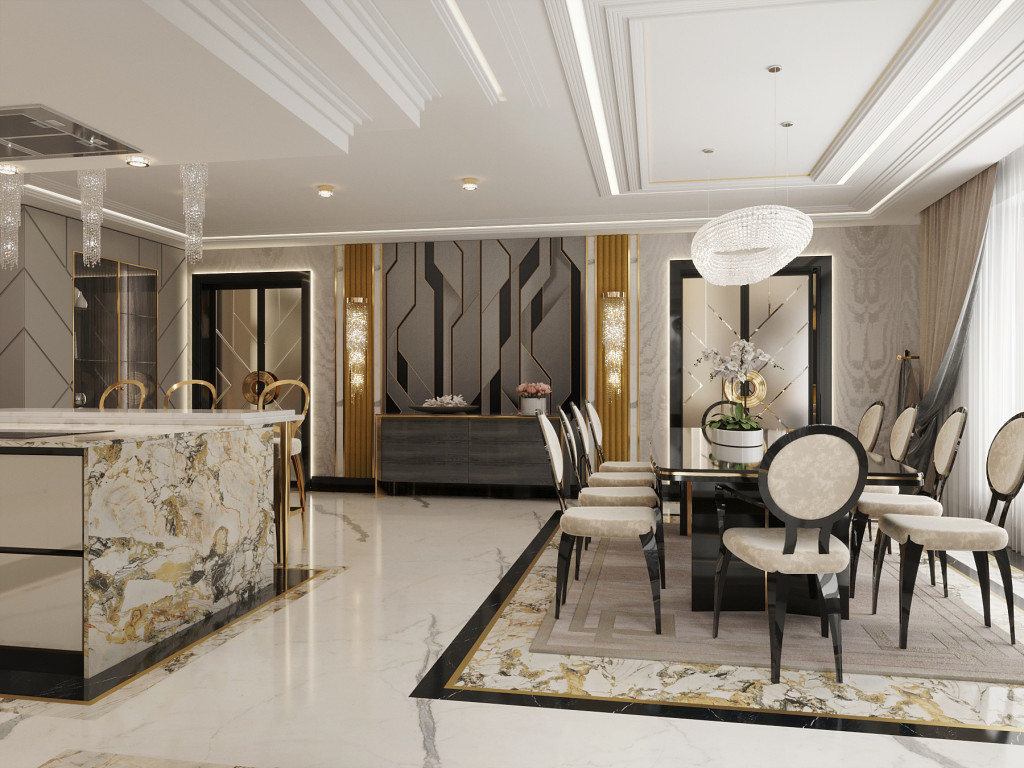 The doors of this living room project are gracefully adorned with PullCast's Hendrix Door Pull, a mid-century-inspired piece whose golden hue matches the ambiance of the room perfectly. Most Iconic Projects
We hope you have enjoyed these projects as much as we do! Download the FREE Ebook below.

Did you like our article Most Iconic Projects With PullCast Hardware? Let us know!
If you want to discover more about the exclusive and luxurious world of PullCast and our elegant collections of decorative hardware, then feel free to follow us on social media: Facebook, Pinterest, Twitter, Instagram, Linkedin, and Youtube.
Most Iconic Projects With PullCast Hardware
Most Iconic Projects With PullCast Hardware
Most Iconic Projects With PullCast Hardware