Meraki Palace In Qatar Features Wondrous Divisions
ENTRYWAY
The entrance to the Meraki Palace is guarded by an elegant golden gate. The arched entrances, as well as the embellishments and patterned floor, display the Arabian influences. Even the door design was taken into consideration, and the PullCast's Brubeck Door Handle complements the décor while pointing the way to the other rooms.
HALLWAY
This hallway features high ceilings with geometric embellishments, arched windows, and one of the most premium materials: Carrara marble. A door embellished with the Brubeck Door Handle by PullCast opens the way to the big dining room over this exquisite stone.
DINING ROOM
Neutral tones are classic and provide a relaxing environment to this dining area which combines soothing gray tones with blue hues to create a sense of grace, with just a hint of luxury provided by the gold embellishments. Pull the Brubeck Door Handle from PullCast to exit this grand dining area, which adds the ultimate touch of elegance, and advance to the next room!
Master Bedroom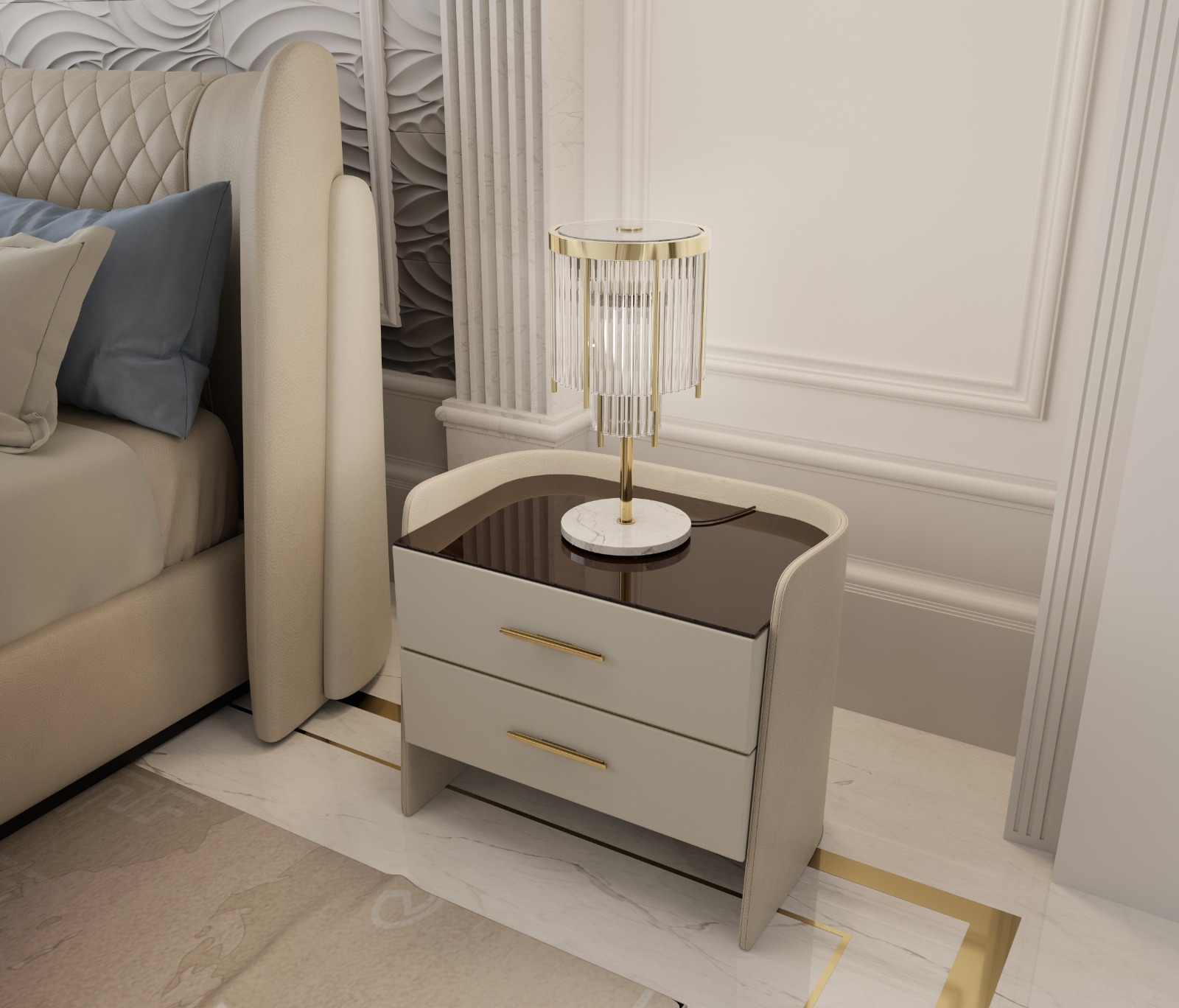 Embracing the same aesthetic as the other divisions, the master bedroom represents the epitome of comfort. For any major metropolis, beauty is a precious backdrop even to appreciate things from afar. Skylines are the city's profile, an iconic symbol, and just like our furniture door and drawer handles, create a silhouette when setting in context. Mix and Match your designs with the Skyline Cabinet and Door Hardware.
Did you like our article Meraki Palace In Qatar: Discover the Pullcast's touch of beauty? Let us know!
If you want to discover more about the exclusive and luxurious world of PullCast and our elegant collections of decorative hardware, then feel free to follow us on social media: Facebook, Pinterest, Twitter, Instagram, Linkedin, and Youtube