Luxury Residences: The Grandiose Armani/Casa Tower in Florida ⇒ Perhaps regarded as one of the most ambitious architecture projects of lately, the Armani/Casa residential skyscraper in Sunny Isles Beach in Florida was the product of an outstanding collaboration between Italian fashion designer Giorgio Armani and the late Argentine-American architect César Pelli, the founder of the architecture firm, Pelli Clarke Pelli, as well as Related Group and Dezer Development.
The 649-foot glass tower that features 260 apartments provides sweeping ocean views and it has a curved front and chamfered shorter edges that gradually extend outwards towards the top. The interiors were majestically decorated by the internationally acclaimed design studio Armani/Casa. In today's article, PullCast Blog explores the interior design of this impressive architecture project.
Luxury Residences: The Grandiose the Armani/Casa
Those staying at the Armani/Casa tower will have access to a plethora of luxurious amenities, including a raised outdoor pool deck, a series of cabanas, a gym, a bar, and a restaurant as well as a club-inspired game room and a spa.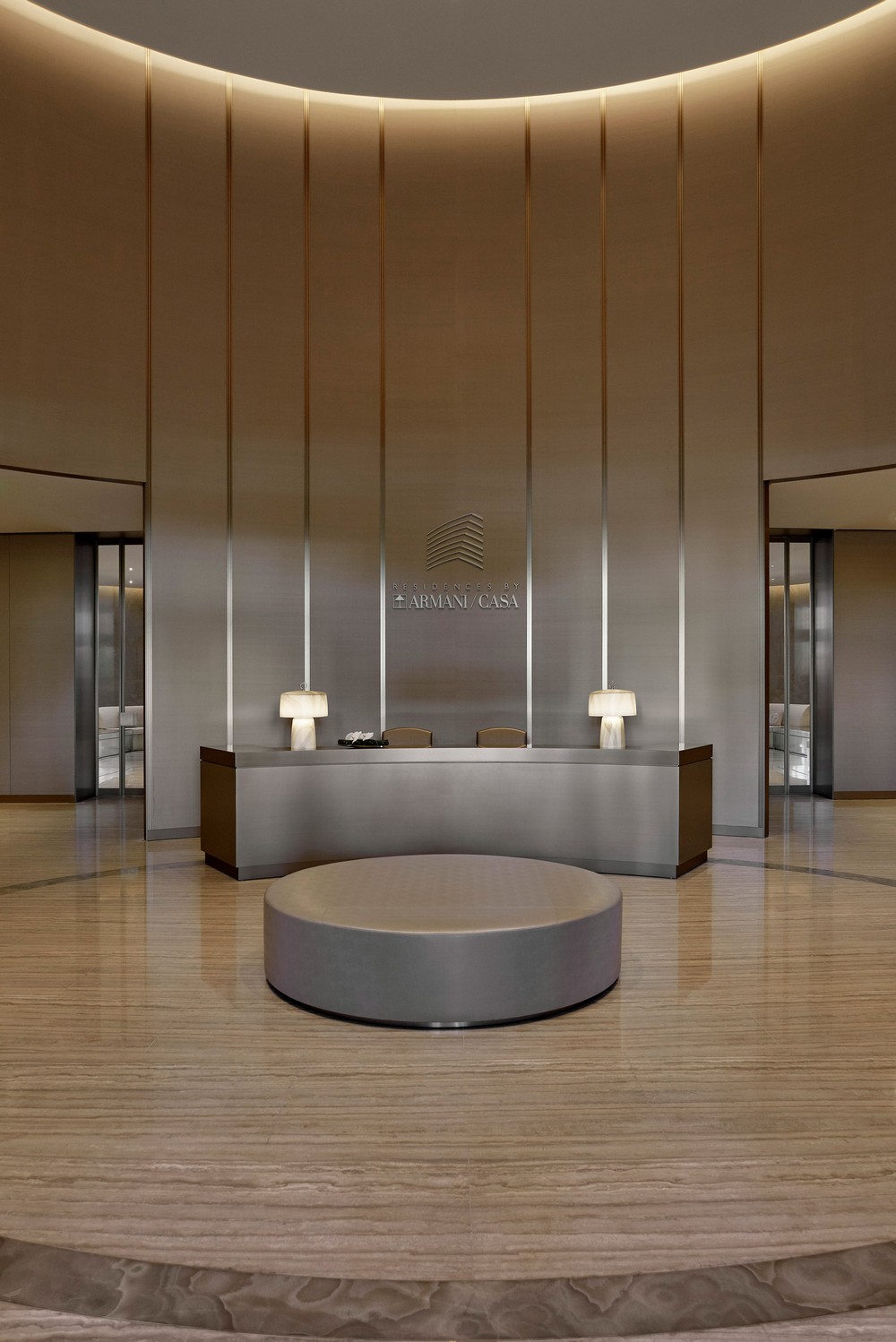 Moreover, all the three- or four-bedroom apartments contain "flow-thru" terraces facing both east and west, thus upgrading the guest's experience with stunning sunset and sunrise views.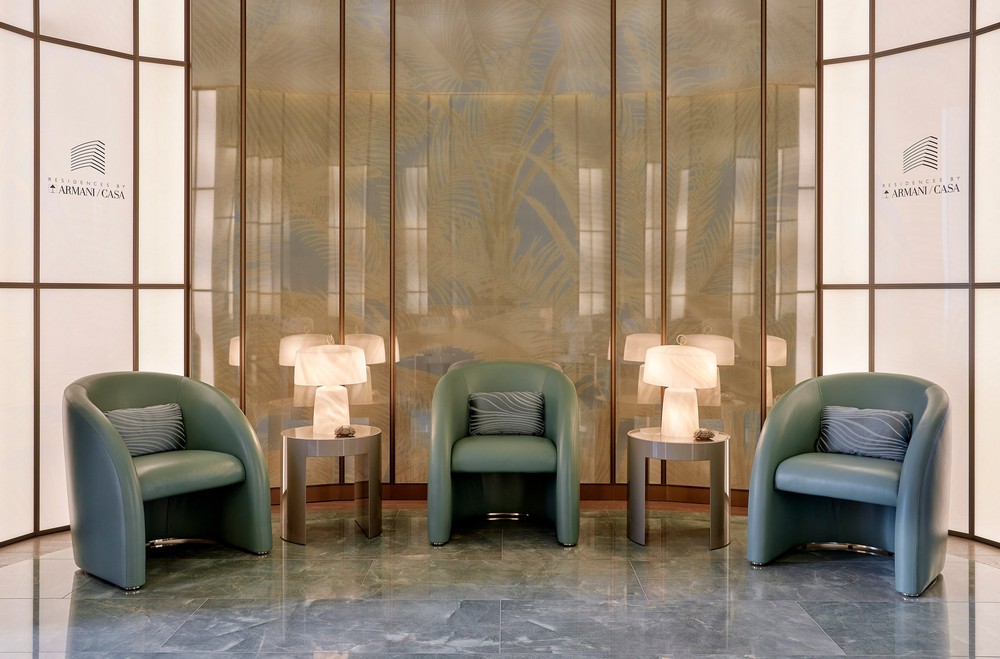 ⇒ Related Article: Shaping the Future of Architecture – One Thousand Museum by ZHA ⇐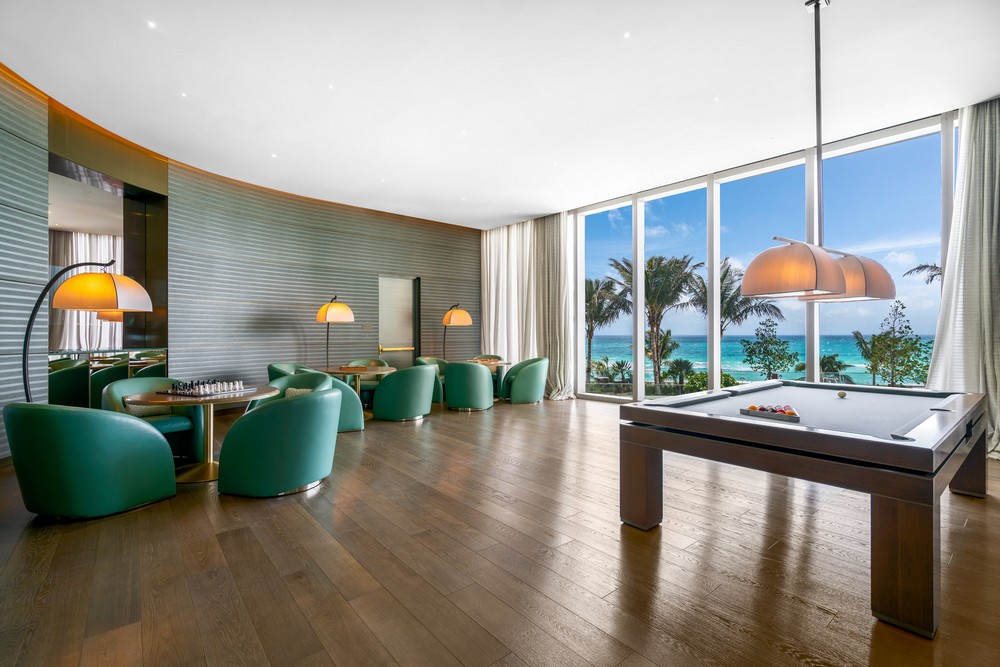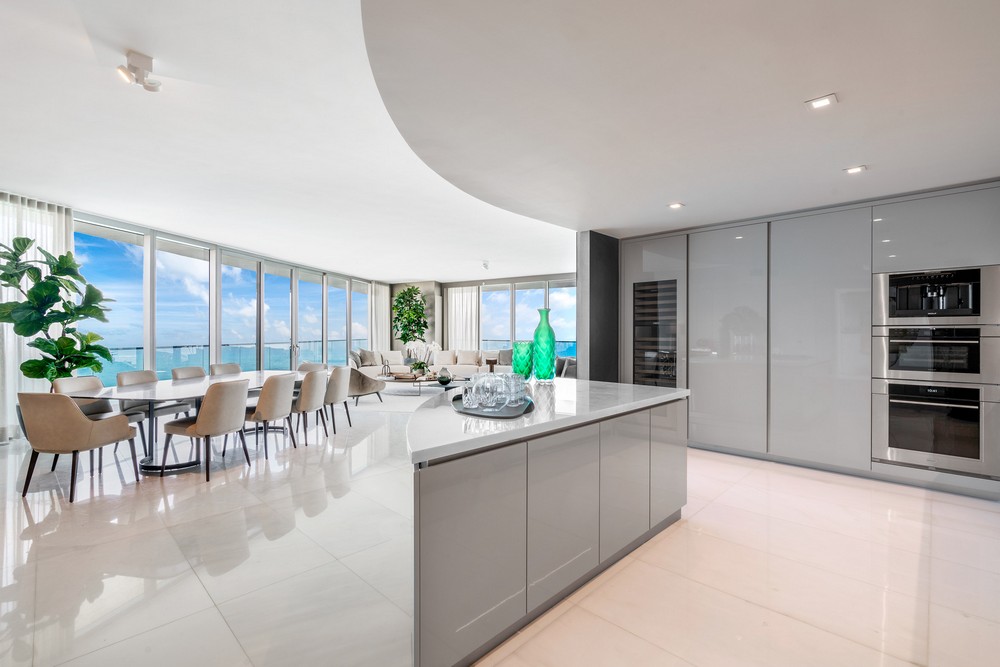 In regards to color palette, the most predominant tones used throughout these luxury residences are golden, bronze, and green. For instance, the restaurant features glossy stone flooring with green accents in order to reminisce the tower's shape as well as cabinetry in green tones whereas the wooden dining chairs highlight a bronze-colored base and have green leather lining.
A cluster of luxury design brands was a part of this project, including the renowned Italian design group Molteni&C that assisted with ultra-modern kitchen cabinetry and marble sinks; Roca Group designed the bathroom sinks and tubs, and finally, the highly esteemed furniture brand, Artefacto was also involved in the project, having fitted out two turn-key homes in the property.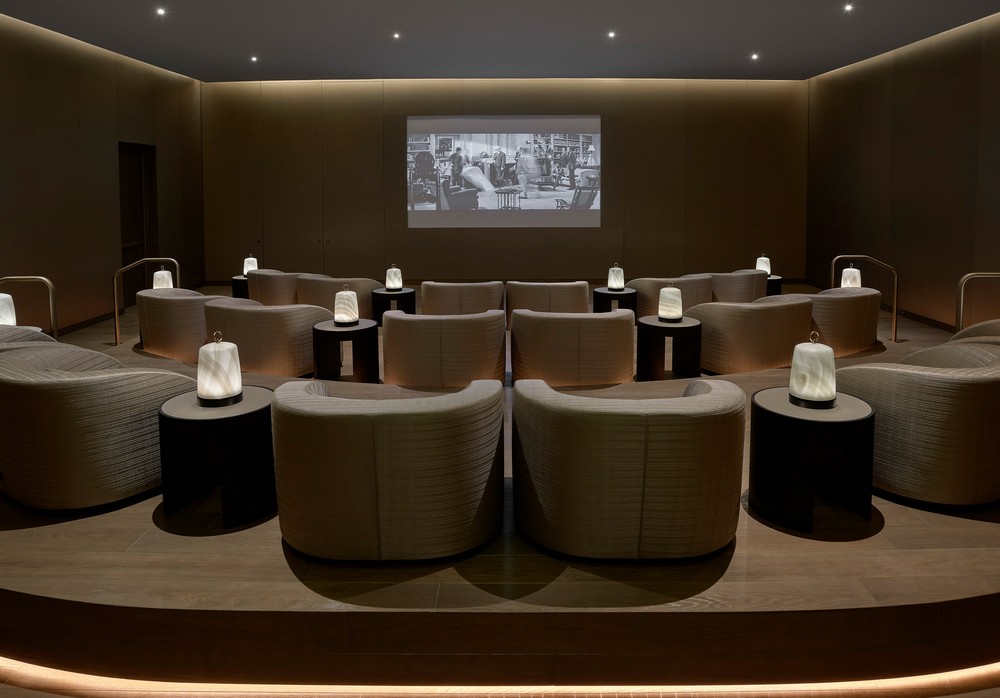 "This building is a love letter to South Florida from Giorgio Armani and César Pelli, and now stands as a landmark for design as striking as it is thoughtful." – Jon Paul Perez, Related Group's executive vice president
luxury residences, luxury residences, luxury residences, luxury residences
⇒ Read Also: Hardware Design Ideas to Embellish Your Exterior Home Decoration Game ⇐
Luxury Residences: The Grand
If you want to discover more about the exclusive and luxurious world of PullCast and delve into our elegant collections of decorative and architectural hardware by following us on social media: Facebook, Pinterest, Twitter, Instagram, Linkedin, and Youtube!
Source: Dezeen
Luxury Residences: The G