Louboutin Launched a Stunning Bag Inspired by Portuguese Craftsmanship –  Today we are going to diverge a little bit from the Hardware, but we are going to stay with the Craftsmanship Values that are part of the PullCast Brand.
Read More: Product of the Week – Skyline Door Lever
Has you already know, PullCast uses top Craftsmanship Techniques to create its stunning pieces. Just take a look at the detailed examples of pieces like the Octo Pull or the Kesya Pull! They are stunning and fully embody the Craftsmanship Values of PullCast. Truth be told, Craftsmanship is a new Trend amongst the Top Luxury Brands in the world and Christian Louboutin also joined this new wave.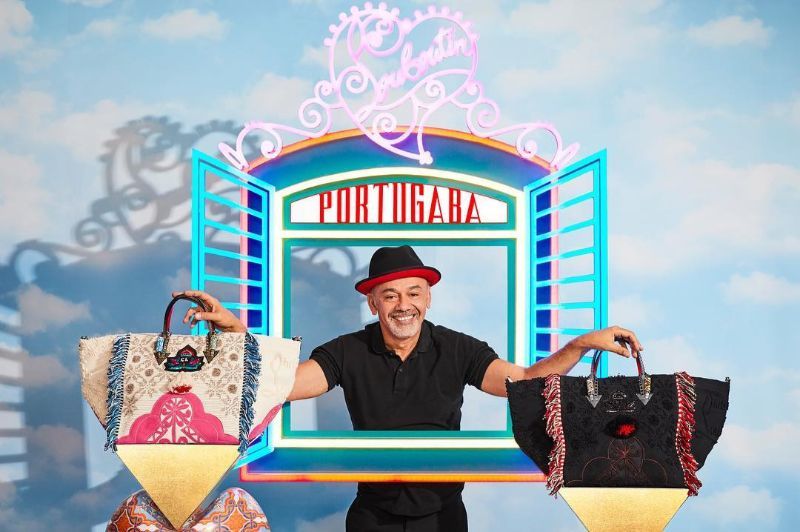 Credits – Christian Louboutin
Created using traditional techniques and local artisanal know-how, the PORTUGABA is Christian Louboutin's ode to Portuguese Craftsmanship and Portugal, his second home and long-time source of inspiration. Bright colours express the sunny optimism of a country and a people so loved by the designer, their stories are woven into its very fabric.
Credits – Christian Louboutin
From the north of Portugal to the south, the PORTUGABA unites the remarkable talents of artisans from all over the country. Whether passed down from generation to generation or revived from near extinction, their skills and knowledge are what keeps Portuguese tradition alive. And this is what Louboutin wanted to celebrate with the PORTUGABA.
Credits – Christian Louboutin
From the painted Azulejos style beads that adorn its handles, to the fringing and the intricate raised puxados motifs covering the panels that make up its body, every single component of the bag has been meticulously made by hand meaning that each piece is unique. Combining form function and timeless style, the PORTUGABA has all the makings of an ideal summer tote.
Credits – Christian Louboutin
This season, Maison Christian Louboutin delivers its new version of the tote, highlighting the Portuguese craftsmanship and their meticulous savoir-faire for precious details. The handmade PORTUGABA, crafted in white canvas, features woollen fringes, multicoloured embroidery, traditional ceramic beads and a CL coat of arms.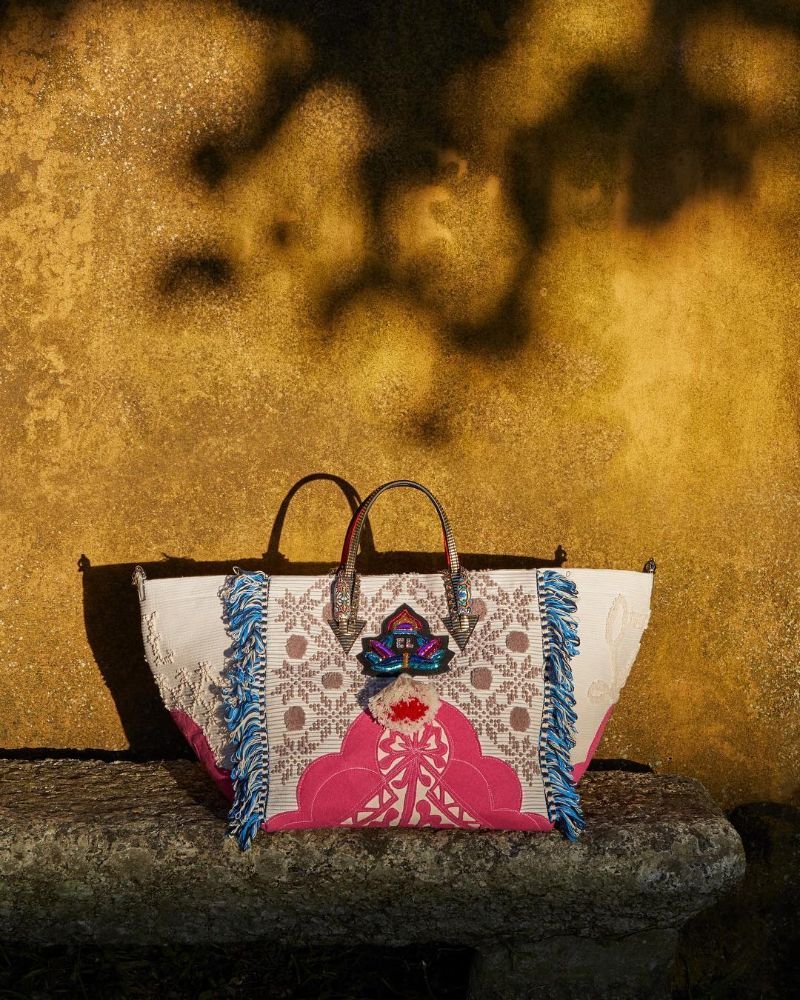 Credits – Christian Louboutin
ll are inspired by traditional costumes and typical Portuguese handmade art, and all is laid out on the wide U-shape. Practical and functional, its removable shoulder strap allows shoulder wear or, with its two handles, carried by hand. This bag is a true example of Portugal's art and design.
Discover the exclusive and luxury world of PullCast and dive in our amazing and elegant list of decorative and architectural hardware products. They will help you elevate and transform your home decor or your design project into a unique experience! Follow us on Facebook, Pinterest, Twitter, Instagram, Linkedin, and Youtube!