Laura Gonzalez Is The Designer of The Year of Maison et Objet September – At 37,  Laura Gonzalez, a Top Architect from France, is well-known for working her magic across Paris, and for the past two years has been spreading her wings overseas, stamping her "reworked classical" style on a whole host of restaurants, bars, hotels and stores.
Read More:  Be Amazed By The Work of These 5 Swiss Interior Designers
This year, Maison et Objet highlights the work of this amazing designer/ architect by naming her Designer of the Year in September 2019. It's time for PullCast to introduce this Top Architect who we wish to meet at Maison et Objet Paris this September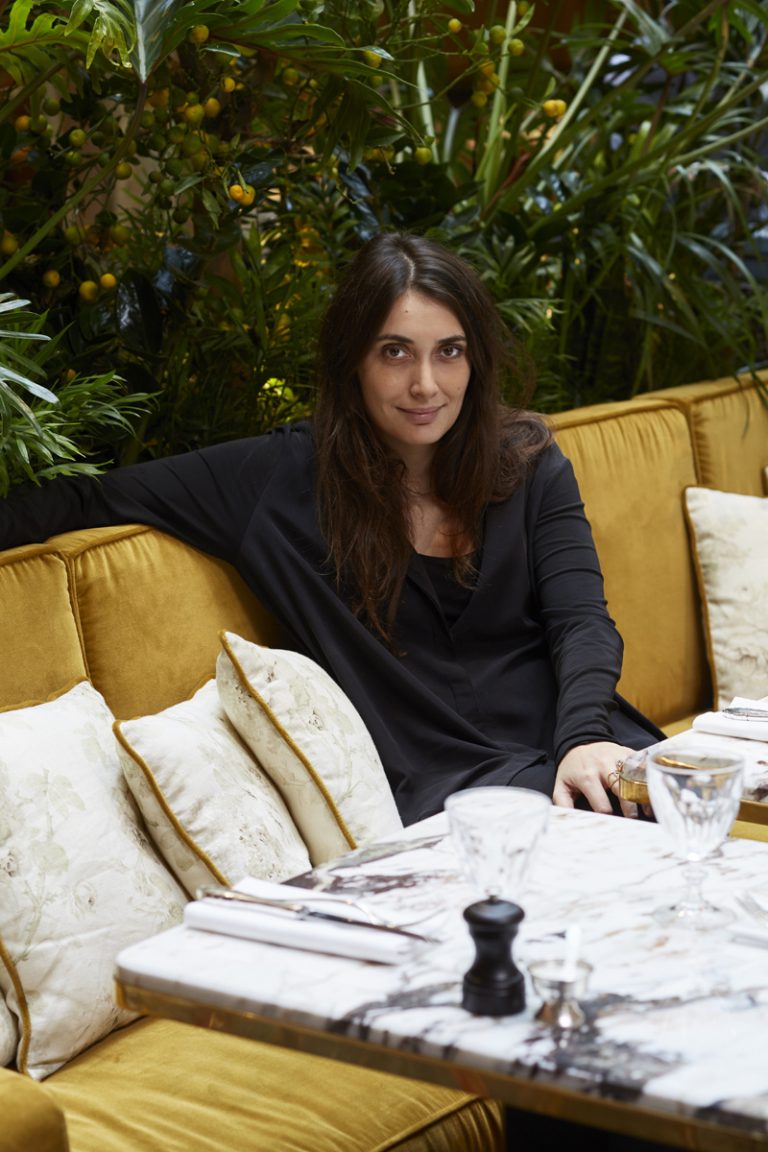 Laura Gonzalez is someone that we see a bit of everywhere lately, realizing projects after projects and flirting with the design magazines. She is fully multi-tasking, being able to create hotels, restaurants, shops and private interiors. Laura Gonzalez started her career with nightclubs and, today, she's the creator of half a dozen Cartier shops, the Pierre Hermé bakery or even the Occitane concept store, and now she's celebrated as Maison et Objet's Designer Of The Year September 2019.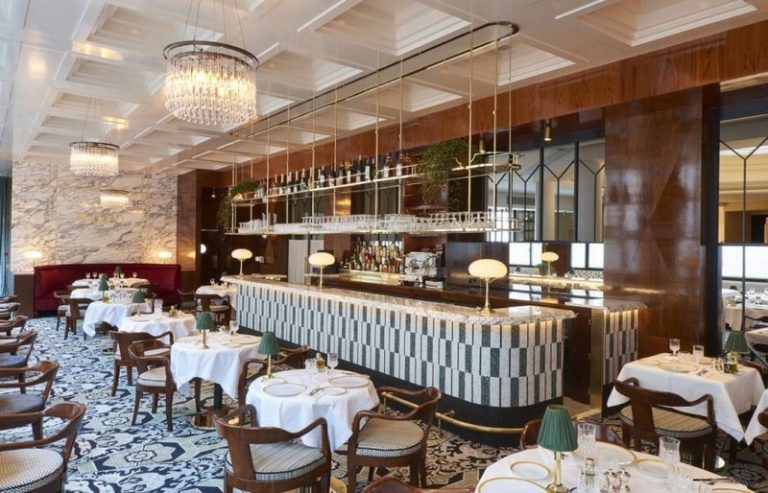 The architect, who trained at the Paris-Malaquais School of Architecture, has been applying that mindset with real panache to every single space she has designed since first launching her firm back in 2008. Some of those spaces have been sleeping beauties whose charm she has skilfully reawakened – the Alcazar, Hotel Christine, the Brasserie La Lorraine -, whilst others she has designed from scratch, giving free reign to her creative flair, as was the case with the 86 Champs, the Manko, the Noto, the Louboutin stores in Barcelona and Amsterdam or those owned by Cartier in Stockholm, Zurich and London. The architect has imbued all these projects with her own unique style, updating classical references with a generous helping of her rampant yet well-tamed imagination.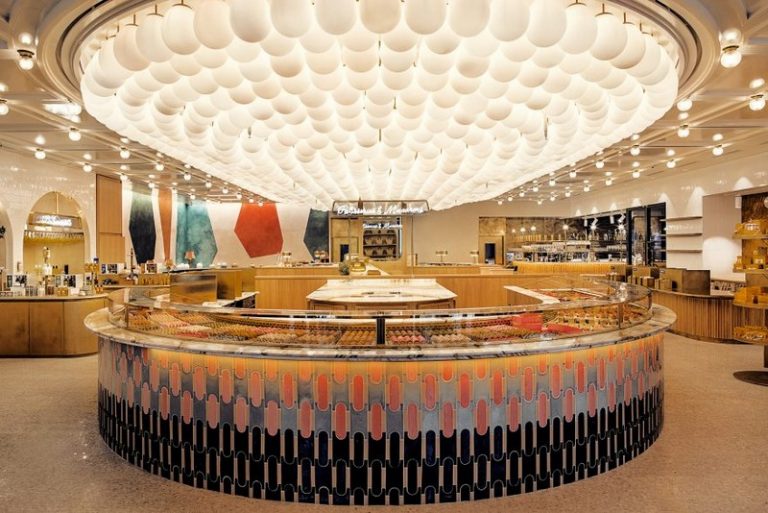 At La Gare, a huge brasserie-style restaurant in the 16th arrondissement of Paris, she has incorporated numerous references to travel by looking to the shores of the Mediterranean for inspiration. At the Cartier store on Paris's rue de la Paix, meanwhile, the space she's designed resembles an apartment worthy of Coco Chanel. And at one of Paris's most iconic restaurants, Lapérouse, she's restored all the woodwork, artwork and period frescoes whilst simultaneously adding her own quirky, romantic touch.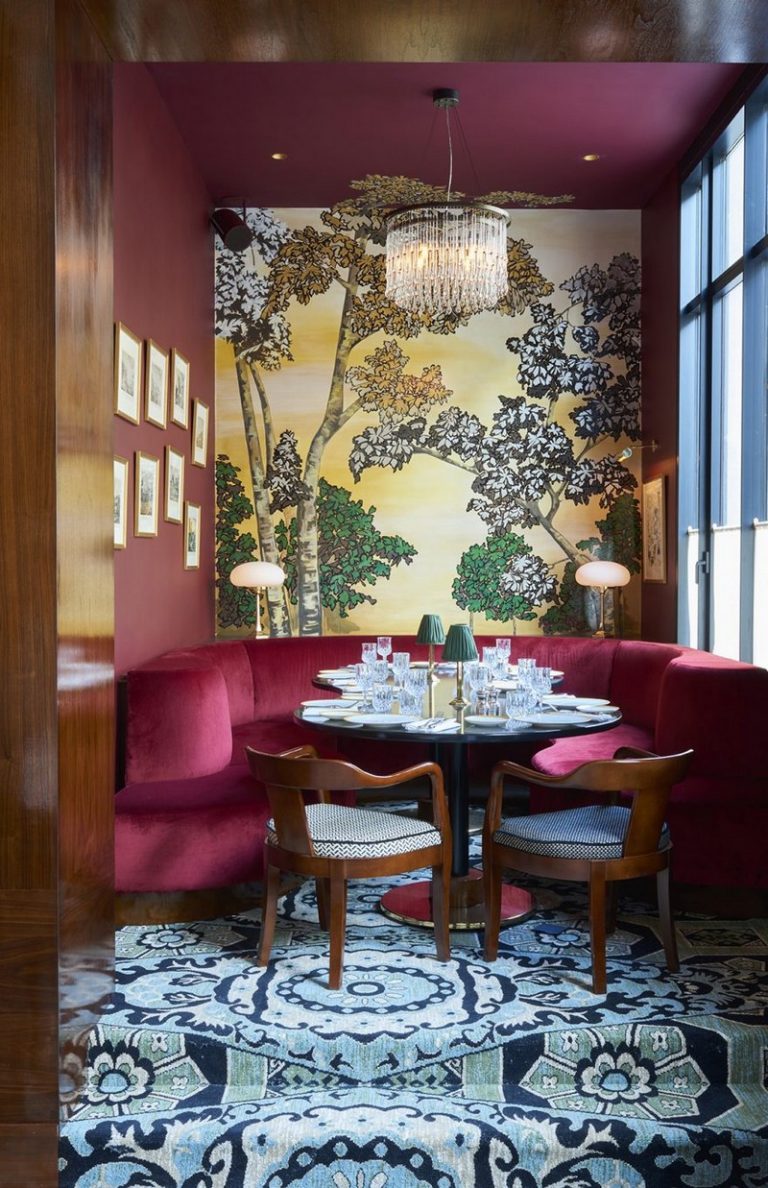 No-one else combines fabrics, motifs, materials, colours and eras quite like this bold young architect, resulting in a thoroughly unique signature style. Her love for mixing-and-matching became clear the second she unveiled her first project as a freshly qualified architect, aged just 26. The project in question was the Bus Palladium, a shining star of the Parisian night scene, which she chose to refurbish with a potpourri of no fewer than thirty-five wallpapers, furnishing the place with vintage finds and simultaneously dragging the brass fixtures and fittings kicking and screaming into the twenty-first century. What was to become her signature style has since been further enriched over the years, fuelled by numerous collaborations with some of France's very best craftsmen, including marble masons, cabinetmakers, glass-makers, glass blowers, mosaic specialists and lacquerers.
Laura Gonzalez is currently busy working on a brand new project that sits just perfectly with her Latin sense of exuberance, inherited from her Spanish mother: renovating a mansion in the Vexin to create what she calls a "living showroom". It's a place where she intends to welcome clients, craftsmen, chefs, journalists, in a space where she will display vintage finds – hunting for vintage pieces is one of her passions – alongside her brand new furniture range, featuring sofas, lights and tables. "My furniture is very "me" – everything is bespoke, you can choose the colour of a chair, combine an endless number of fabrics on a fireside chair…".The pieces in the collection will sit alongside one-off creations designed hand-in-hand with craftsmen, such as an onyx backgammon table and an obsidian lamp. The showroom is due to open in November, so watch this space!
Discover the exclusive and luxury world of PullCast and dive in our amazing and elegant list of decorative and architectural hardware products. They will help you elevate and transform your home decor or your design project into a unique experience! Follow us on Facebook, Pinterest, Twitter, Instagram, Linkedin, and Youtube!