Kids Bedroom Design With CIRCU – PullCast blog presents you CIRCU, a brand thought and designed for kids. With this in mind, CIRCU offers a wide range of products that are a reflection of a fantasy world. Keep reading this article to find more about this amazing brand that was present at Salone Del Mobile Milano 2022.
---
See also: Salone del Mobile, Discover How You Handle With PullCast Surprises!
---
The CIRCU Dream
CIRCU was conceived in a dream! The dream is to empower children to live their own imaginations and to build a wonderful environment in which they can fly with an unbounded imagination. They deliver only the greatest quality furnishings that bring children's dreams into reality with hand-crafted and hand-tailored pieces manufactured in Portugal using the finest materials!
The Collections
Magical Collection
The Magical collection gathers inspiration from reality and mixes it with fantasy, creating objects that evoque the romantic and whimsical ambiance of a child's dream. From a castle bed to a rocket shaped chair or a shell bed inspired by the Little Mermaid, this collection introduces elements of top-quality material and unique design.
Fantasy Air Collection
The Fantasy Air collection brings elements inspired by the Disney movie Up. With a retro style, it includes a balloon shaped crib and a variety bookshelves and drawers with a creative design inspired by vintage travel suitcases.
Complete the look:
---
See also: Welcome to The Dreamy World of Kids Collection By PullCast 
---
Sky Collection
With aviation and the Disney movie "Planes" as the main themes and inspirations behind this collection, the designers delivered a series of design objects that are meant to be both educational and engaging. With unique shapes, these pieces aim to reinforce the connection between children and exploring.
Illusion Collection
Illusion brings a touch magic to the children's playroom decor. Its main goal is to feed and incite children's imagination, by encouraging their creative side. With a collection of stools and a table perfect for a drawing session, Illusion is all about allowing kids to develop their skills and learn new things.
---
See also: See How to Enhance Spaces in Isaloni with Zanette Design
---
Animal Stools Collection
This collection focused on animals is meant to awaken children's friendship towards animals. It introduces a contemporary design, ensuring that the child's bedroom reflects his or her personality and is both exciting and youthful. This stool series lets parents to select the animal that their children enjoy the most, with options including bird, shark, and elephant.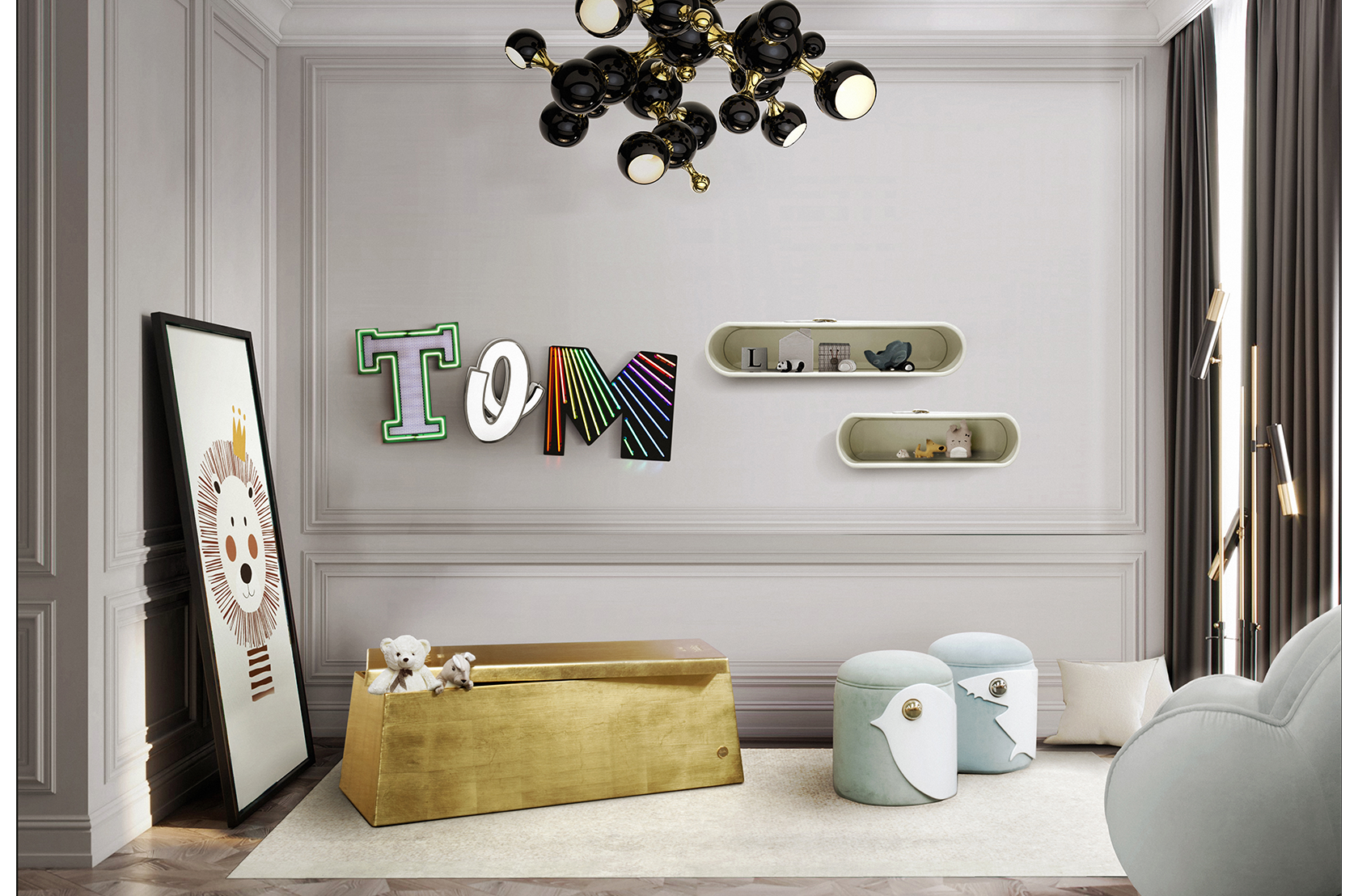 Complete the look:
---
See also: Salone del Mobile, Know Everything about It!
---
Find more products by CIRCU at PAV.: 2 | STAND B19 – C18 in Salone Del Mobile Milano 2022. 
Did you like our article Kids Bedroom Design With CIRCU? Let us know!
Discover the exclusive and luxury world of PullCast and dive in our amazing and elegant list of impressive decorative hardware and architectural hardware products! Follow us on Facebook, Pinterest, Twitter, Instagram, Linkedin, and Youtube! Follow Us!