Humbert & Poyet Create Exuberant Interiors with Understated Elegance ⇒ It was in 2007 that Emil Humbert and Christophe Poyet naturally establish their own design studio, Humbert & Poyet. Due to the creatives' background and education, the multidisciplinary practice focuses on many areas, with a special focus on construction and interior design!
Each of their projects could be best defined by a timeless allure further enhanced by the presence of meticulous details and the use of premium materials, such as stone, wood, and bronze. In today's article, PullCast Blog explores some of the most outstanding interior design projects conceived by the dynamic duo!
For both designers, one of the most important aspects when developing an interior is to take into consideration the client's personality as well as remaining true to the essence of the location. From the choice of materials to exquisite lighting designs, Humbert & Poyet certainly use their expertise and personalize a space according to what a client desires, as Poyet says, "We communicate constantly throughout a project. Our symbiosis forms the foundations of our projects and ensures the space that we've imagined works."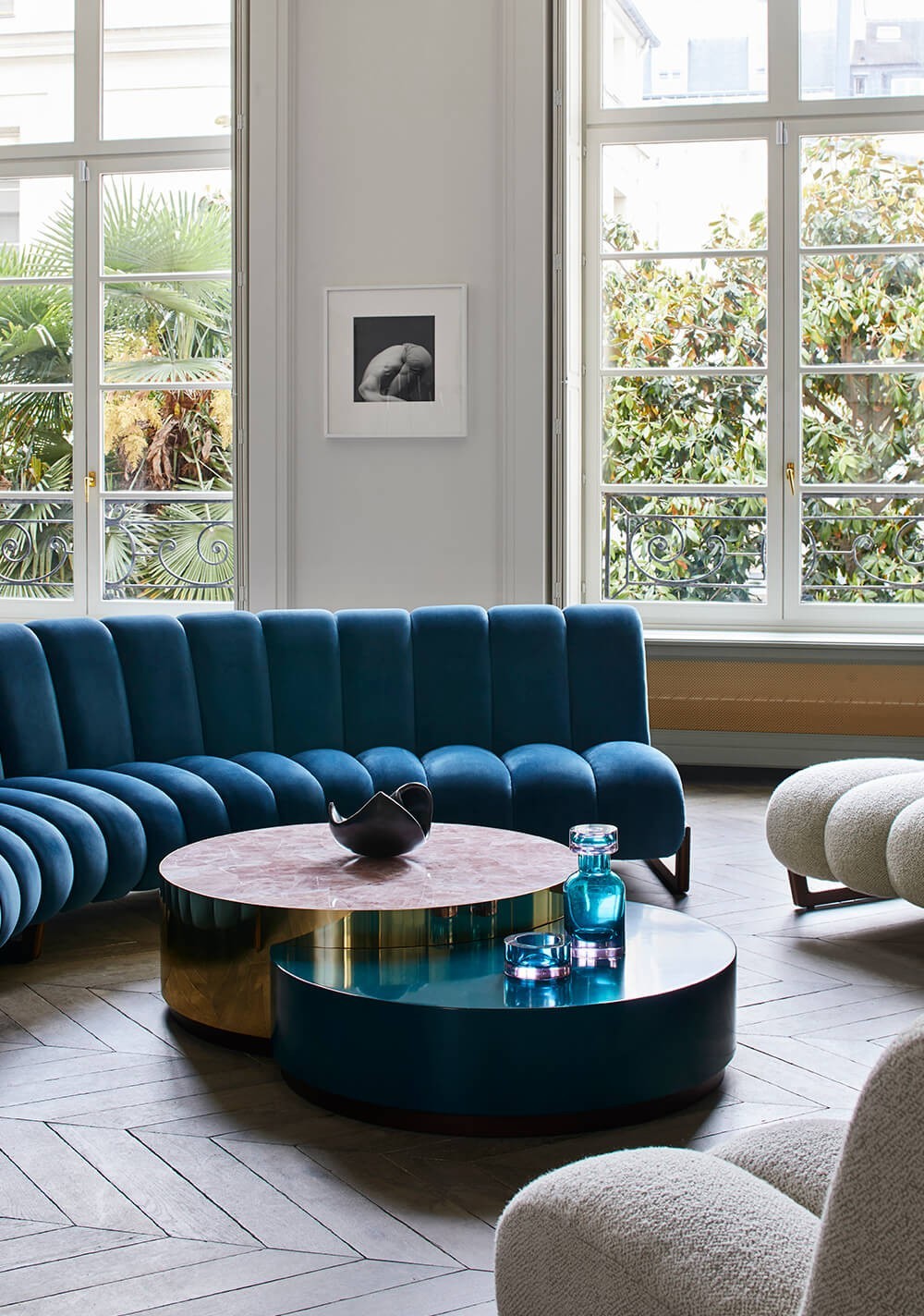 In their work, they often pay tribute to the Art Deco movement by adding strong geometric shapes, bold colors, and metallic finishes. They completely transform an interior by pairing visual exuberance with understated elegance as well as constantly playing with scale and properties. Their main goal in every creation is to "translate a complex atmosphere into a tridimensional space"
⇒ Read Also: Culture in Architecture Portrays an Emotive Narrative In Each Project ⇐
While Humbert & Poyet work mostly on projects on Monaco, they have also created majestic interiors all around the world, including Mexico, Dubai, London, Hong Kong, and Paris. From remarkable hospitality designs such as the Hoxton Hotel and the Beefbar in Paris to incredibly decorated villas, here are some of the most impressive timeless interiors curated by Humbert & Poyet! exuberant interiors, exuberant interiors
Beefbar Paris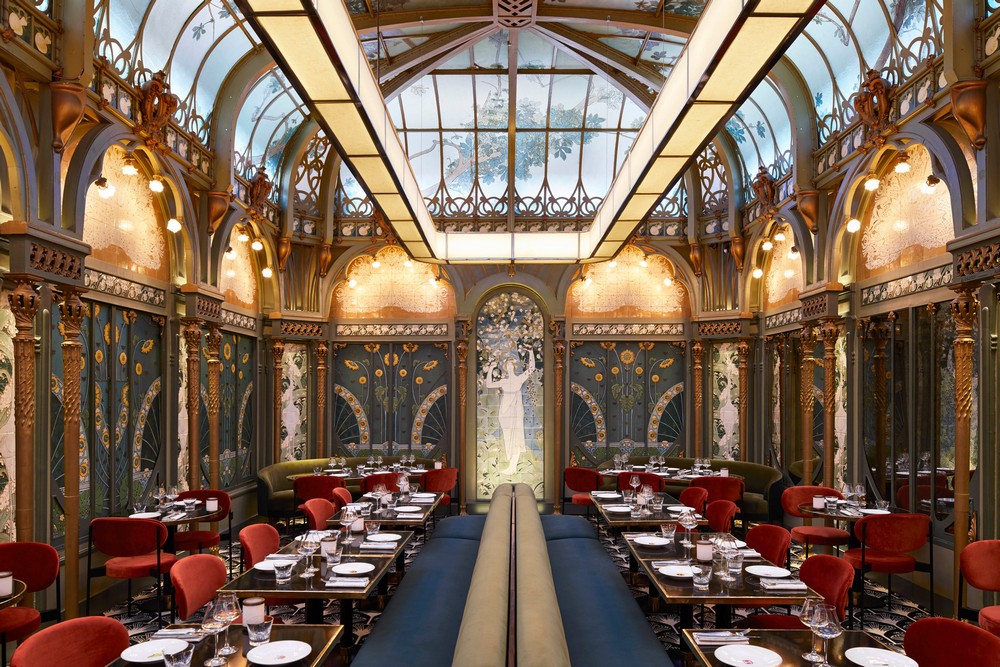 Located just a stone's throw away from the Champs-Elysées, the Beefbar Paris is a quintessentially Art Nouveau space brought to life by Humbert & Poyet who created a play between sobriety and eccentricity. Some of the most astounding design elements include walls clad in dark green marble, velvety red chairs, arched doorways lined in glossy emerald tiles, blue leather stools, among countless others.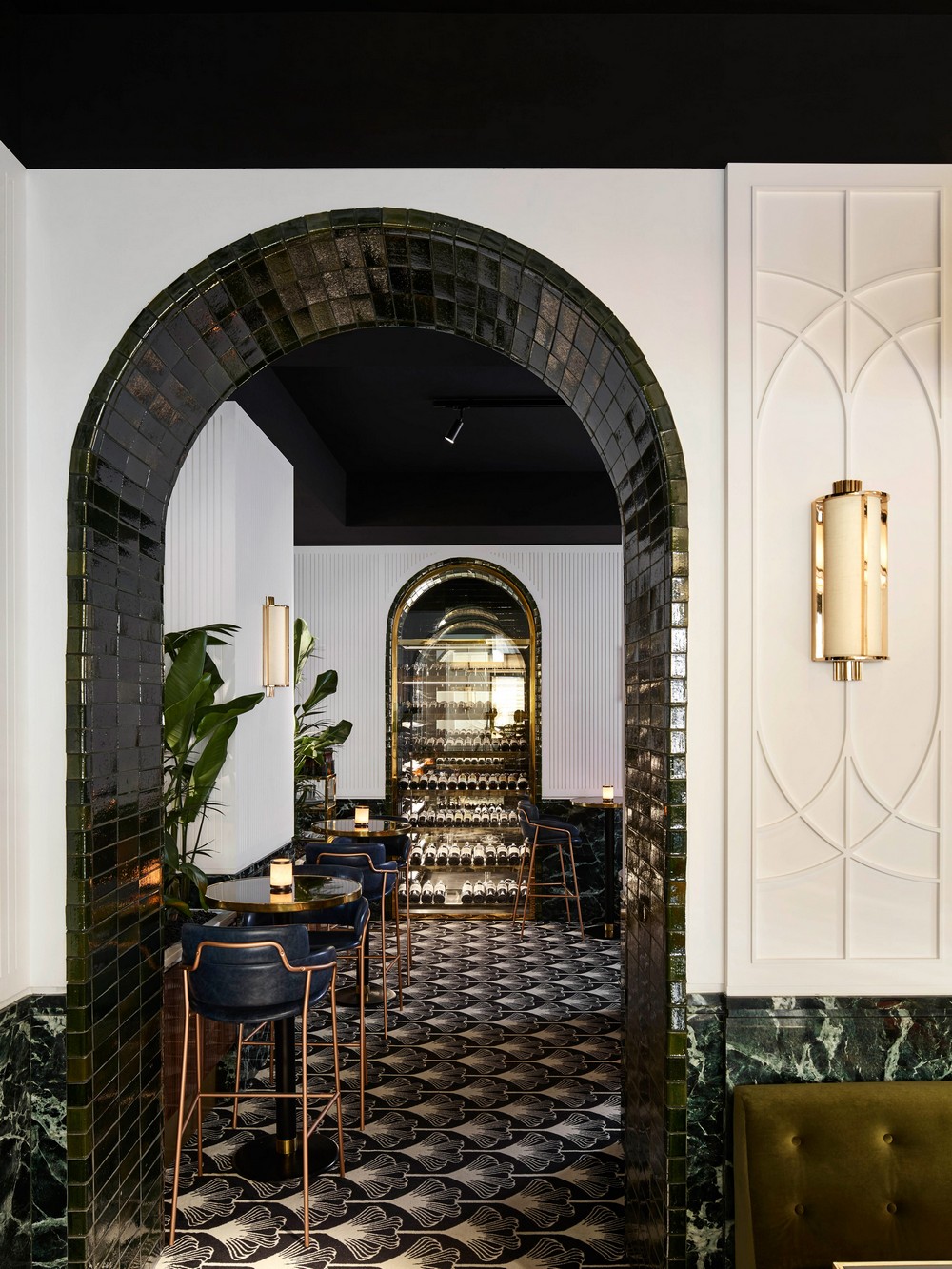 The Hoxton Paris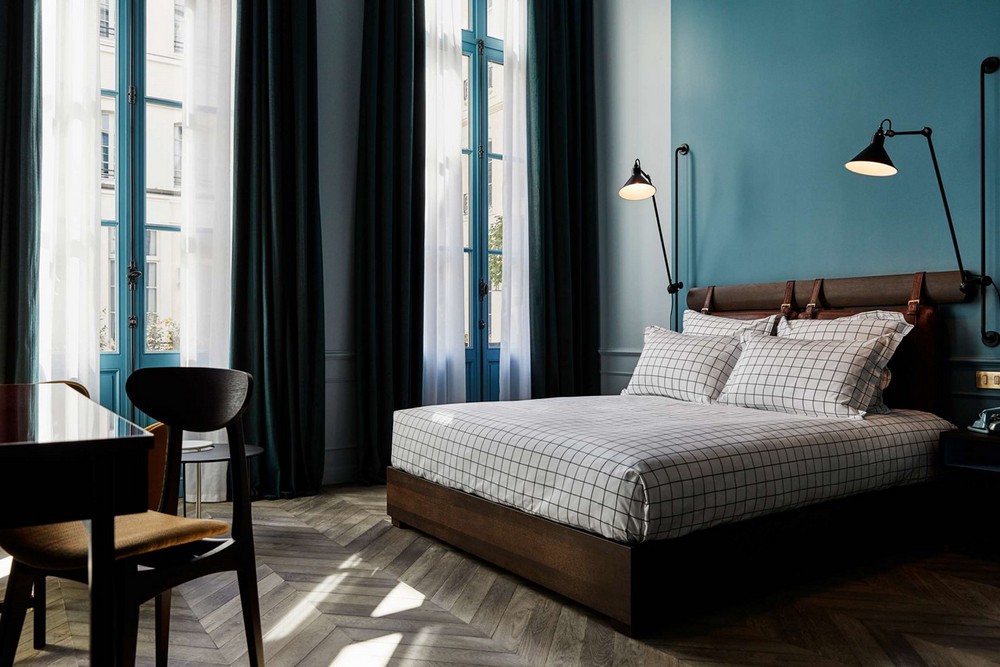 The design studio decorated the 171 rooms of this exquisite luxury hotel. Its interior highlights a mix of the classic Parisian feel with a 1950s-atmosphere seen mostly in industrial workshops. exuberant interiors, exuberant interiors
Song Qi restaurant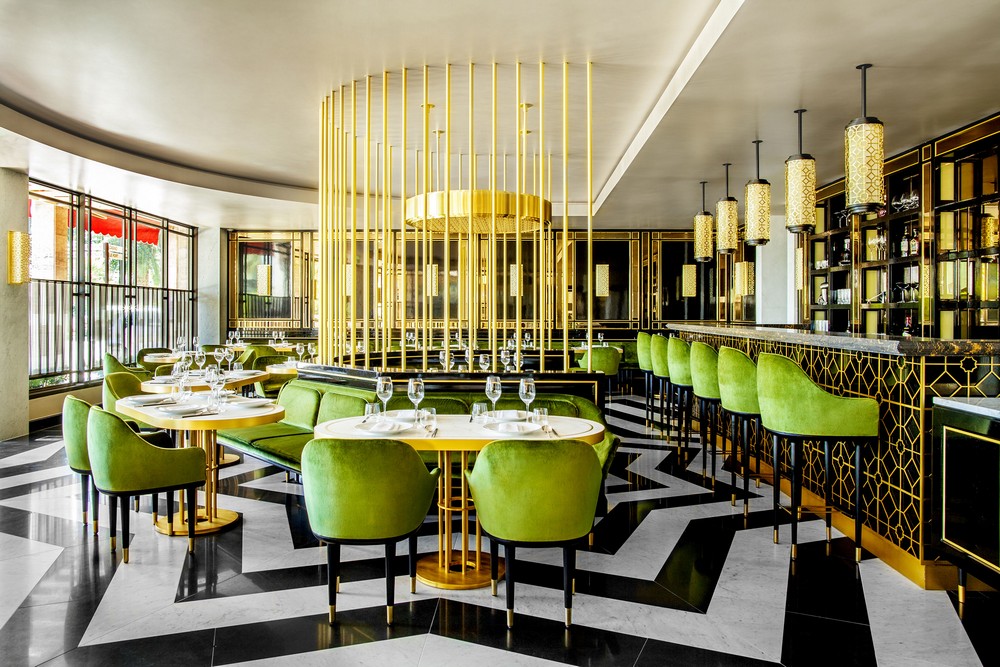 The gourmet Chinese restaurant certainly takes you on a unique journey that will activate all of your senses. Its interior design highlights an intimate atmosphere ruled by modernity, luxury, and timelessness. Features such an intricate contrast between black and white, subtle touches of brass, and silky green furnishings certainly grant a warm touch to this one-of-a-kind dining venue. exuberant interiors, exuberant interiors
Villa Odaya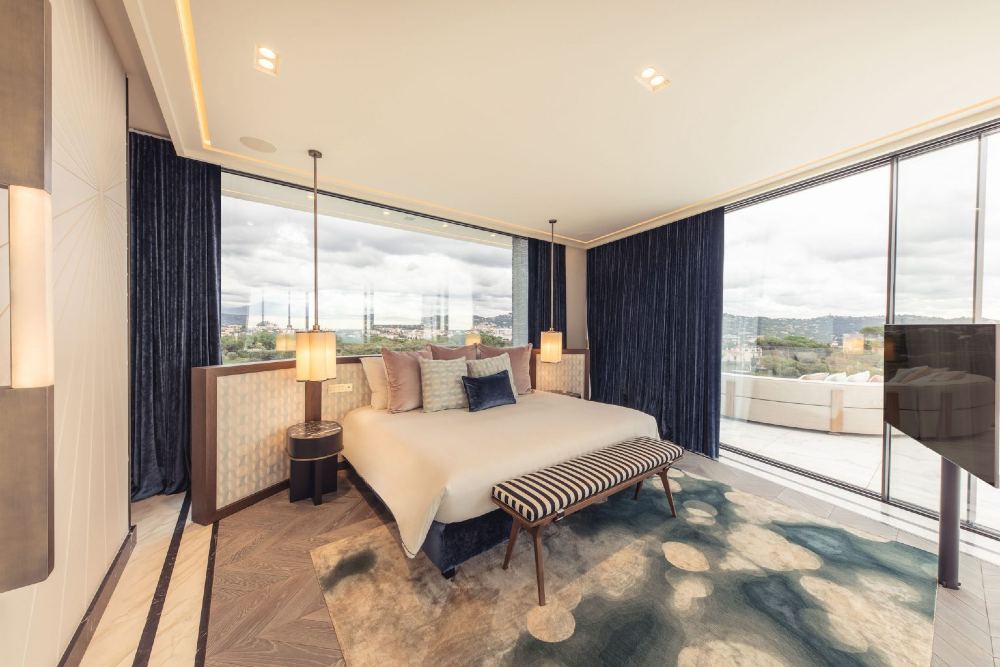 Described as the epitome of exclusive design, Villa Odaya in Cannes was carefully decorated by Humbert & Poyet, who made sure that each selected material, fabric, and furnishing set the mood for a refined environment. All in all, the combination of French and Italian craftsmanship know-how is what this luxury villa so unique.
55C Boutique store
A fusion art and fashion can be immediately sensed once you entered this luxury boutique store. Courtesy of Humbert & Poyet, the interiors present the use of raw materials and statement decorative elements. The retail store includes design features such as a solid oak floor with a graphic pattern, Art Deco golden railings, and metallic grey tones, just to name a few. exuberant interiors, exuberant interiors, exuberant interiors
⇒ Read Also: Recollect 4 Striking Luxury Yacht Interiors Decorated by Kelly Hoppen ⇐
If you want to discover more about the exclusive and luxurious world of PullCast and our elegant collections of decorative and architectural hardware, then feel free to follow us on social media: Facebook, Pinterest, Twitter, Instagram, Linkedin, and Youtube!
Source: Humbert & Poyet
Exuberant Interiors