How To Use Elegant Pulls In Your Cosmopolitan Kitchen Decor – We all know the Kitchen Area is one of the top rooms where Pulls can shine! But what kind of Pull should you use if you want to promote a Cosmopolitan Style in your Kitchen?
Read More:  The Vintage and Stunning Kitchen at Nate Berkus's Colonial House 
One of the obvious choices is the Skyline Pull. In fact, you can see an Example a Skyline Pull applied in one Kitchen Decor. Looks amazing, doesn't it? The elegance of the Skyline Pull mixed with a Simple but Modern decor works perfectly and it will help you get some "wows" from your visitors.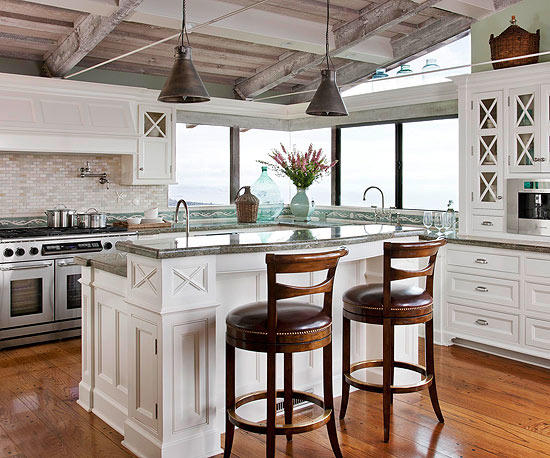 Let's move on to a more eccentric kitchen decor. You can use any Pull from the Ocean Collection and use it in an Ocean Inspired kitchen like the one you can see above. In the example above, the Linckia Pull could work perfectly to tie in elements of the ocean, luxury and creativity.
For a more contemporary kitchen of a pied-à-terre in New York, for instance, we can recommend you use in the Kitchen Cabinets some amazing Drawer Pulls of the Limited Collection, namely the Tiffany Quartz. Can you imagine a Cabinet with the elegant detail of the Tiffany Quartz?
DISCOVER THE WORLD OF PULLCAST AND CHECK OUR NEW CATALOGUE!

Discover the exclusive and luxury world of PullCast and dive in our amazing and elegant list of decorative and architectural hardware products. They will help you elevate and transform your home decor or your design project into a unique experience! Follow us on Facebook, Pinterest, Twitter, Instagram, Linkedin, and Youtube!