How To Get A Brand New Decor For Your House With Hardware Only ⇒ Want to give a new look to your home decor without change everything? PullCast hardware is the perfect solution for that. Get a new life for your furniture and decor pieces with stunning hardware by PullCast.

SEE ALSO: Best Hardware To Accessorize Your Furniture Design
Entryway
PullCast creates hardware pieces capable to transform any ambiance. Brubeck door pulls are the perfect pieces to adorn your entryway door with an artistic touch.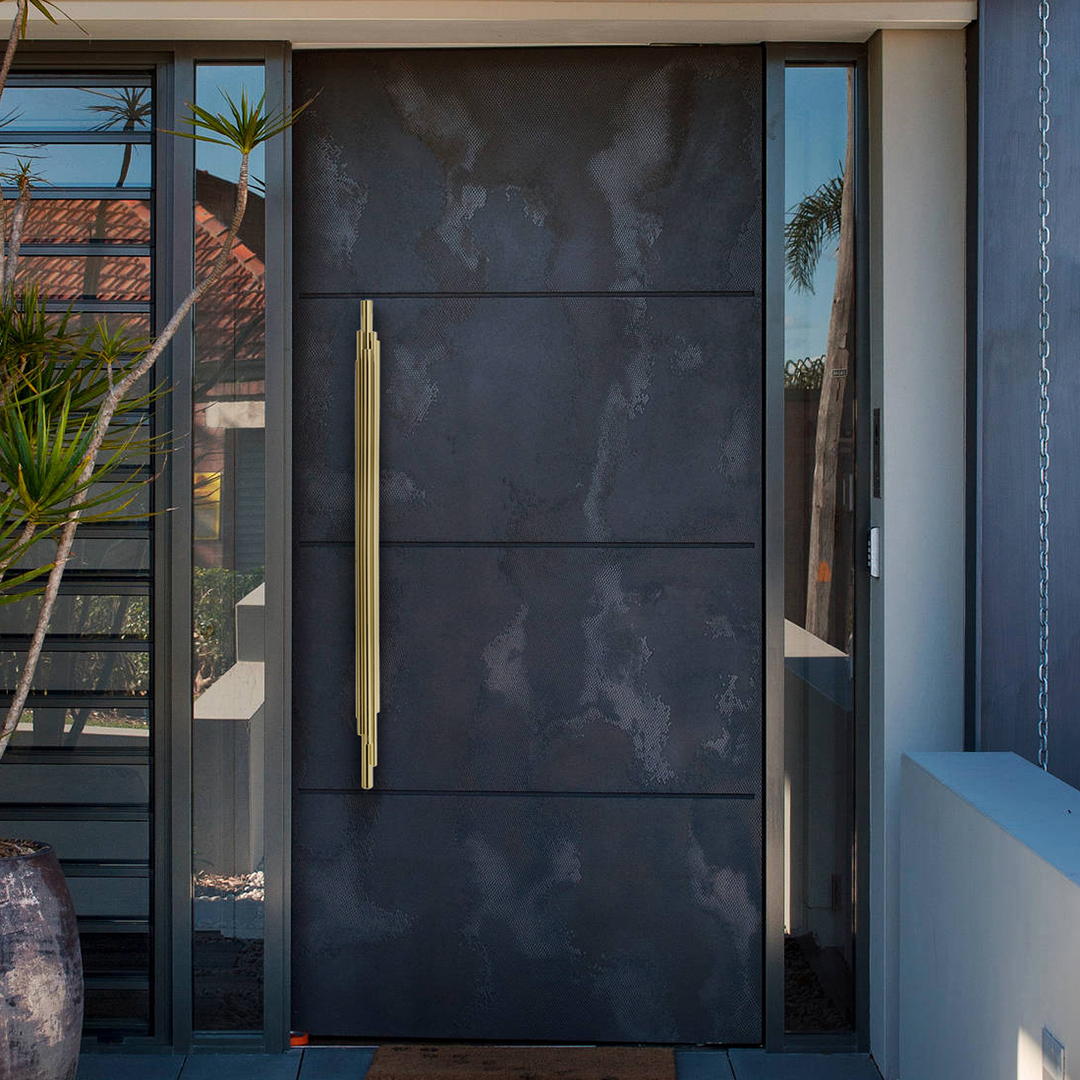 In the bigger version, the Brubeck door pull with elegant and golden details combine perfectly with dark tones and this entryway door isn't an exception.

A simple decor is always a good idea. Neutral colors and natural materials add an elegant touch to the ambiance. For this place, a spotlight piece is a must and Baruka Door Pulls are the ideal to embellish this entryway.
See Also: How To Decorate With Jewelry Hardware? Brand New Ideas From PullCast
The Baruka Door Pulls confers to any entryway a modern and strong statement. With an elegant design, this hardware piece, in a golden version, is the pull that any entryway needs to impress.
Open the doors of your house to your guest with style using the Baruka door pulls. If you want to create an impressive statement on your entryway these hardware pieces are a great choice.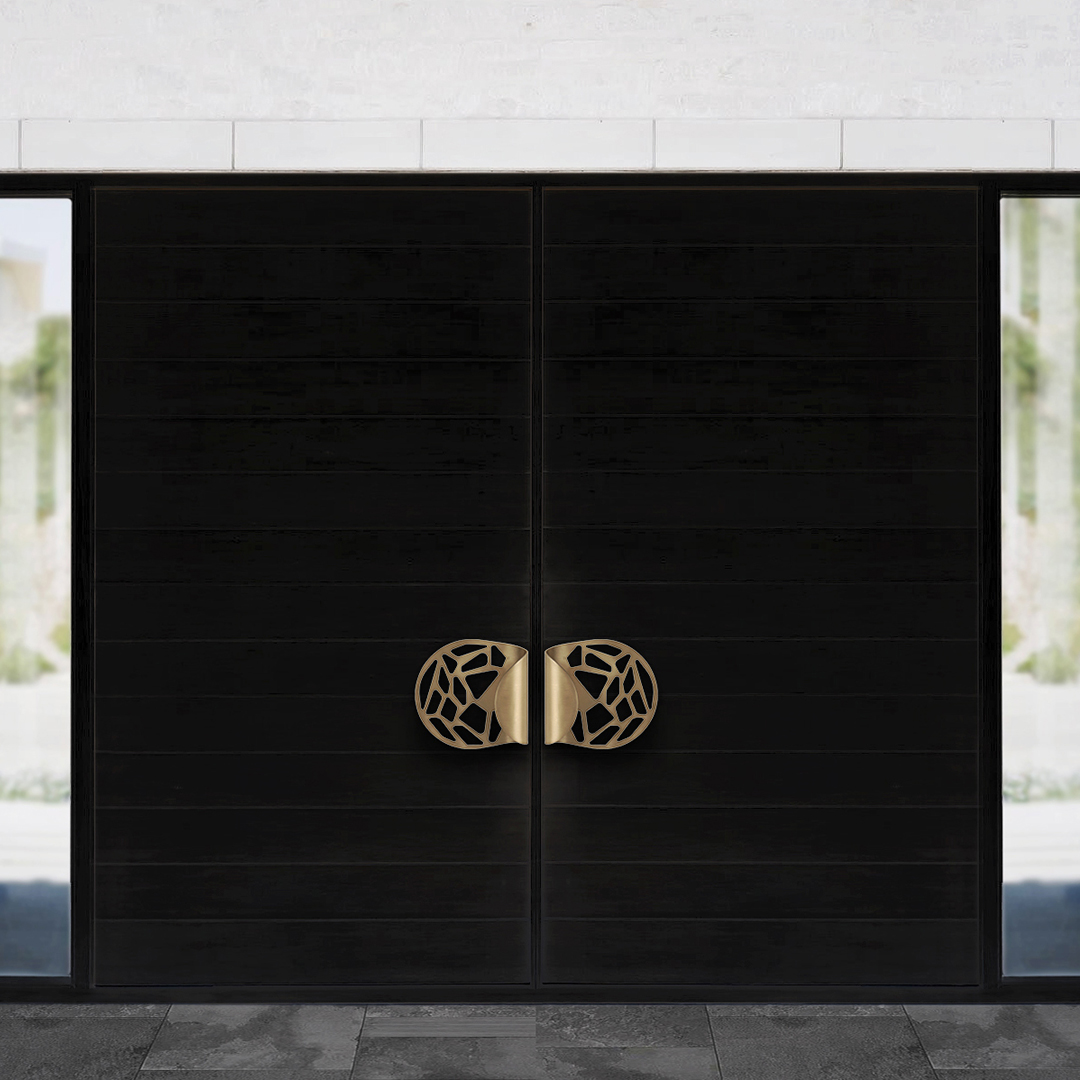 With a noble and rich scheme, the Atlas door handles, transform the ambiance. An entryway is an invite for your house so an aesthetic detail like these hardware pieces make a great first impression.
See Also: Hardware Pieces Inspired By The Most Famous Doors In The World
PullCast creates hardware worthy of art pieces. Pieces like Quantum hardware can be combined with any other decor pieces transforming that into a true masterpiece.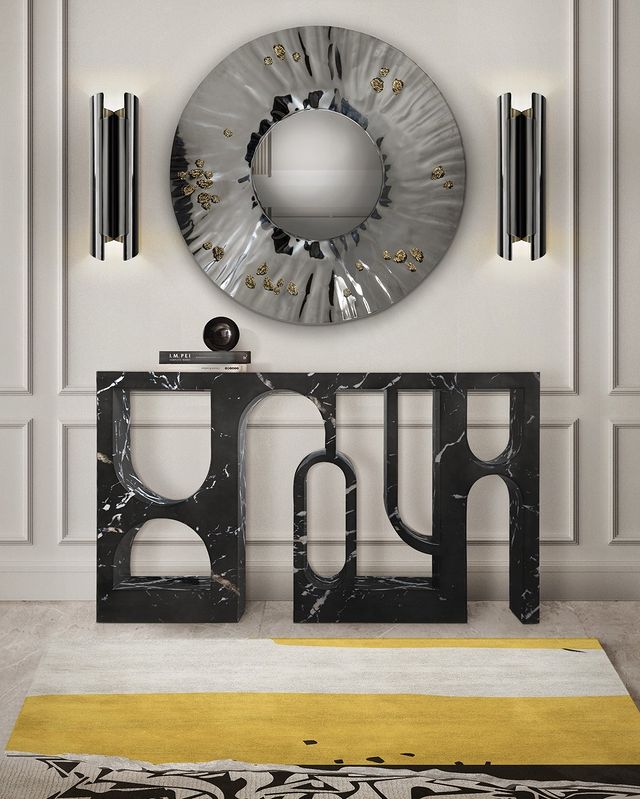 The Cath drawer handles are vigorous forms that resemble the calm after the storm. These stunning pieces are capable of transform any ambiance. Adding these hardware drawer handles on another piece is always a good idea to add a natural touch.
See Also: More Of The Best Interior Designers In San Francisco
 Restaurant Decor
Even a restaurant needs a classic and elegant twist in the decoration. The Baruka hardware is a stunning choice to adorn the restaurant doors, adding a modern touch to the ambiance and marking the space.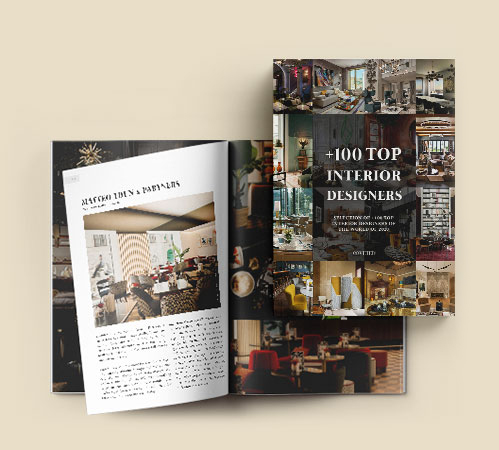 Bedroom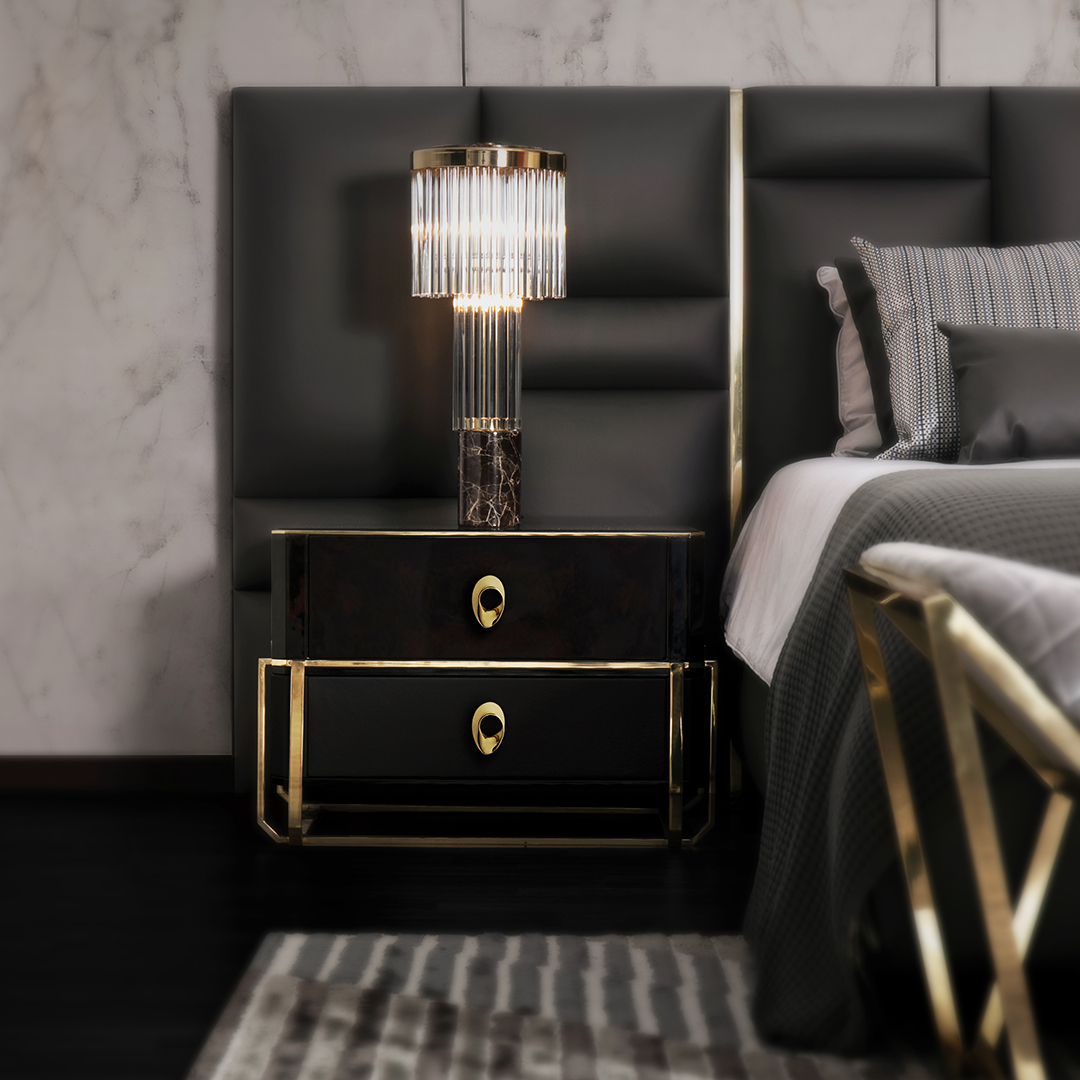 The bedroom should be a comfort zone but never discarding the esthetic. For that reason, shouldn't save on the luxury details. The Infinity drawer handles are perfect for your bedroom decor.
Bathroom
Golden hardware and rose shades can be an elegant idea for your bathroom decor. They're more versatile and can complement black, white, and neutral-toned furniture. Pieces like Noveau drawer handles are interesting pieces that accent perfectly the pink tones.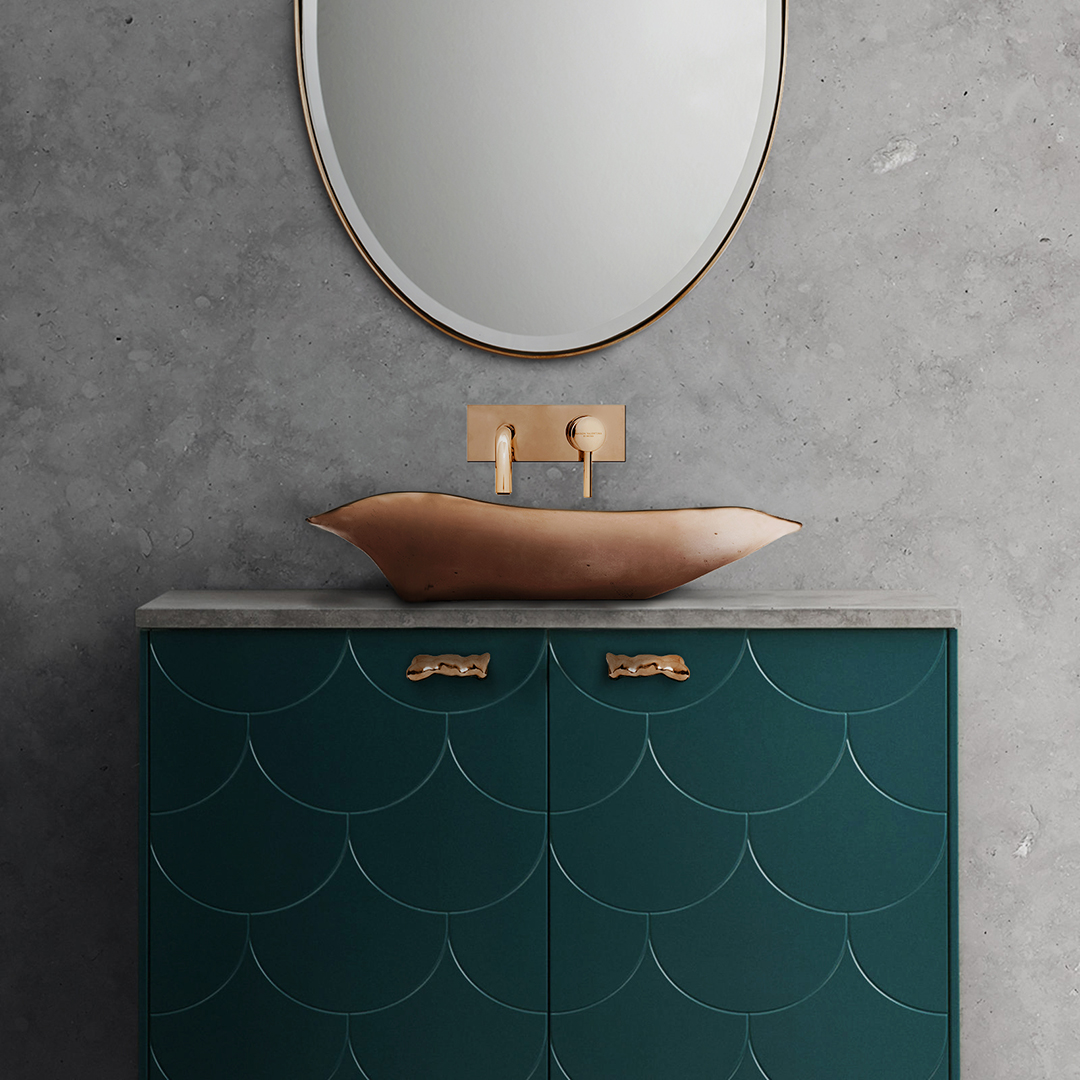 Modernize your bathroom design to the smallest detail, bring every piece of striking beauty with PullCast´'s nouveau drawer handle. This part of the house should be filled with nothing but the best when it comes to its interior design.
A glamorous idea is the white and golden combination. A pure white bathroom design can be enhanced by golden hardware pieces like Linckia drawer handles. The hardware design should be considered an important part of your bathroom decor renovation.
This all-white bathroom design receives an instant sculptural scheme courtesy of the Kesya drawer handle, inspired by the uneven texture of the bark pine tree. In addition, the touch of a brass and crystal glass pendant, as well as flowers, grant a timeless flair to this bathroom.
See Also: Let yourself fall in love with this breathtaking outdoors
Did you like our article How To Get A Brand New Decor For Your House With Hardware Only? Let us know!
If you want to discover more about the exclusive and luxurious world of PullCast and our elegant collections of decorative hardware, then feel free to follow us on social media: Facebook, Pinterest, Twitter, Instagram, Linkedin, and Youtube