How the Industrial Decor Trend Uses Hardware Products – Today, PullCast Blog will talk to you about the Industrial Decor trend for 2019 and how it relates to PullCast. This is, as you know, one of the Main Trends for 2019 and Beyond, and it's all about exposing a raw and edgy style to your decor.
Read More: Can You Handle This Trend? – Color Trendy Home Decor
It's undoubtedly a bold design trend that can give us a modern, stylish and creative style to any room and that's evidence by strong and unique pieces. Needless to say that, per the norm, the structural elements used in this Trend are turned into showpieces, achieving a look that seems unfinished, yet cohesive and chic, basic features of an industrial look.
In the last few years, op Interior Designers have transformed abandoned factories, old warehouses, barns are turned them into new places to maintain the industrial style of the place with the help stunning hardware pieces that can provide the project that Industrial Look.
From the rustic exposed finishes & structural elements to industrially inspired lighting fixtures or swanky hardware detail pieces, there is no doubt that industrial interior design details are here to stay for a long time and this trend is the proof of that. This trend is all about displaying the building materials which we usually try to conceal. It's about adding a raw and unfinished look to the most thoughtfully designed homes. It's also about selecting the pieces that are as much about function as about the style. You need to decor according to your taste and what it makes sense to you, keep that in mind as well.
All in all, the industrial style can be achieved in a number of ways, from large scale overhauls to subtle touches provided by stunning Hardware Elements. However you choose to express your own penchant for the industrial, you're sure to attract some much-deserved admiration and awe to your ambience. For that Industrial Look in your home we recommend pulls like the Kesya or the Comb!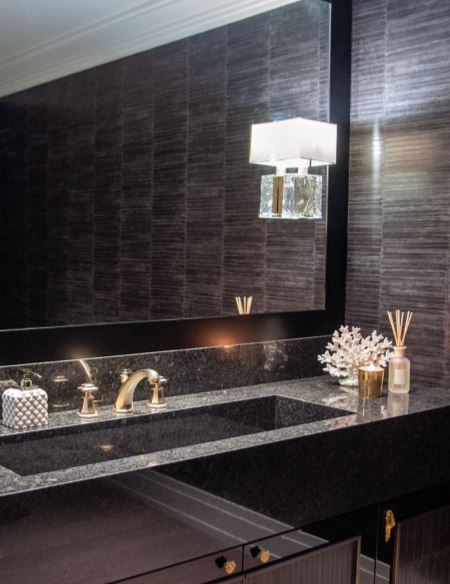 DISCOVER THE WORLD OF PULLCAST AND CHECK OUR NEW CATALOGUE!

Discover the exclusive and luxury world of PullCast and dive in our amazing and elegant list of decorative and architectural hardware products. They will help you elevate and transform your home decor or your design project into a unique experience! Follow us on Facebook, Pinterest, Twitter, Instagram, Linkedin, and Youtube!