How Can You Apply the Amazing Comb Pull to Your Bedroom Decor? – We've talked several times of the amazing Comb Pull, but today we are showing you how you can apply it to your bedroom decor!
Read More: Two Iconic Pieces of The Cosmopolitan Collection of PullCast
PullCast's inspiration for this Pull was one of the most aesthetically pleasing sights in nature: the honeycombs phenomenon. Marveled by the angular perfection that bees can form, PullCast's designers have drawn a circle shape and created a perfect form for a pull and in complete harmony with nature.
Part of the Earth Collection, the Comb Pull works perfectly as a Drawer Pull and in a bedroom decor you can you use it as a drawer pull for you nightstands or supporting cabinets!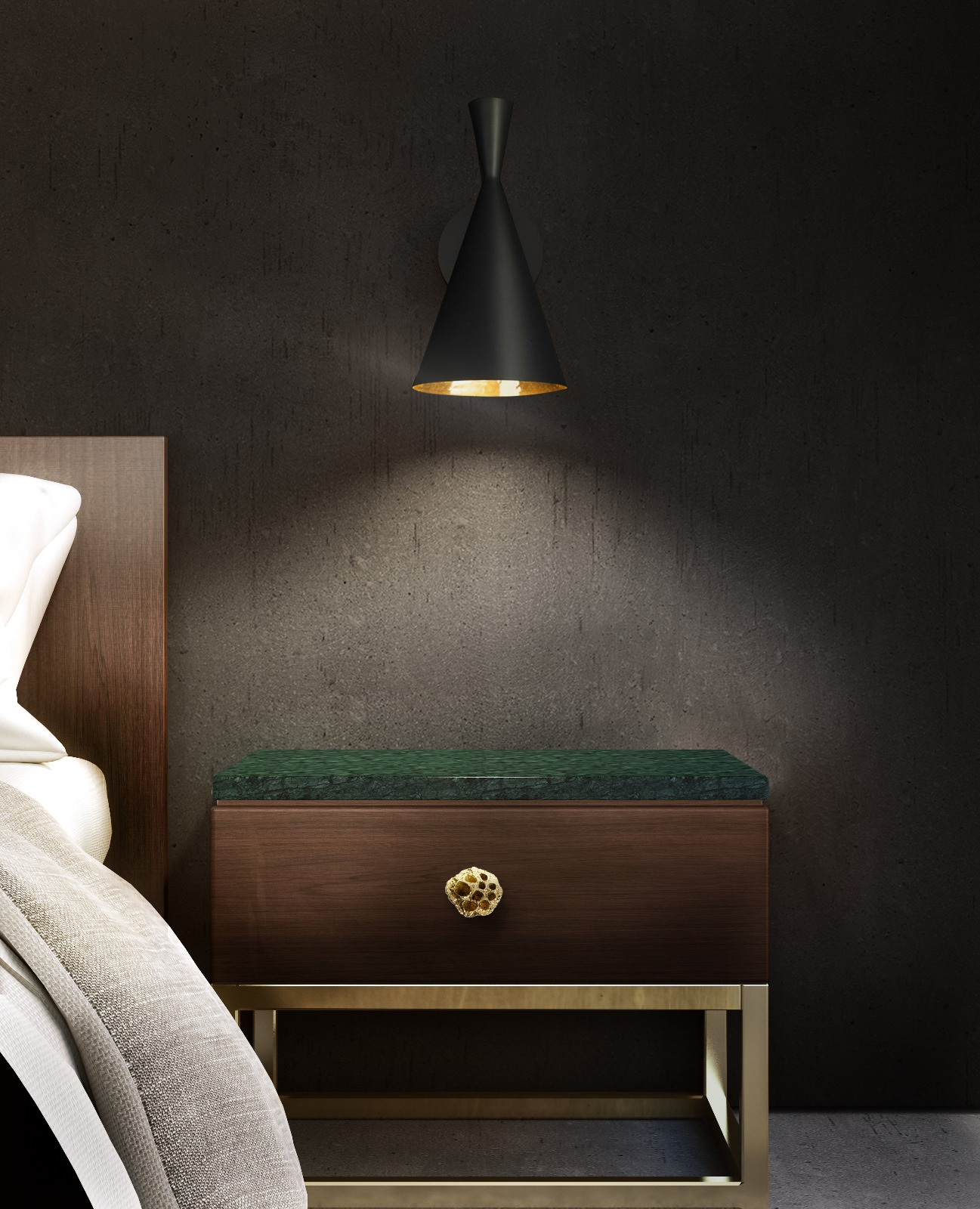 As you can see in the example above, the Comb Pull works perfectly with dark color furniture, namely dark wood furniture like the one on the example. If that furniture piece is highlighted by golden finishes, then we must say that you have the perfect combo for this Pull.
So if you want to spice up the elegance of your bedroom, then you must consider applying the Comb Pull to your amazing bedroom furniture pieces. You'll completely transform your room for the better! It's a great Jewelry Hardware product!
DISCOVER THE WORLD OF PULLCAST AND CHECK OUR NEW CATALOGUE!

Discover the exclusive and luxury world of PullCast and dive in our amazing and elegant list of decorative and architectural hardware products. They will help you elevate and transform your home decor or your design project into a unique experience! Follow us on Facebook, Pinterest, Twitter, Instagram, Linkedin, and Youtube!