Hotel Portals Nous Showcases Marcel Wanders Creativity –  The iconic Dutch Designer Marcel Wanders, one of the best interior designers in the world, was responsible to design new Iberostar Grand Hotel Portals Nous in Mallorca, a modern and luxury hotel in Spain. Irony, humor and some erotism are the principal concepts behind this stunning contemporary interior design project.
Read More: Get to Know This Top Architecture Firms in London
Marcel Wanders is a star designer of one of the most famous furniture brands, he looked at the best design furniture to create this luxury hotel in his image. In the lobby area the inspiration was the iconography of the island, is a tribute paid by the designer.
Credits Marcel Wanders
Inside this luxury hotel, all the exclusive guests can live a unique experience through an indulged recreation of new Iberostar Grand Hotel Portals Nous in Mallorca. Fitting perfectly with a luxury lifestyle and located on a wonderful and amazing beach, this luxury hotel's unique design uses transparencies, whites and reflective surfaces to create a flow of openness. Emphasizing craft and luxury design featuring modern furniture pieces, the Mallorquin style is reinforced, inspiring guests with the scenery of Spain.
Credits Marcel Wanders
Credits Marcel Wanders
The modern design of the master suites of this luxury hotel is innovative and provocative, have been designed with a bold artsy aesthetic full of imagination. Inside this marvelous luxury hotel in Spain, there are four penthouses double with own terrace and jacuzzi, and five themed suites.
Credits Marcel Wanders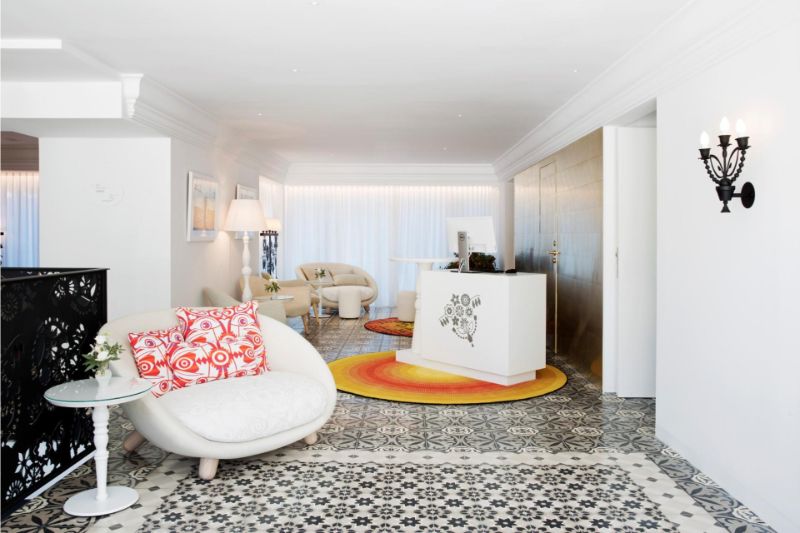 Credits Marcel Wanders
Discover the exclusive and luxury world of PullCast and dive in our amazing and elegant list of decorative and architectural hardware products. They will help you elevate and transform your home decor or your design project into a unique experience! Follow us on Facebook, Pinterest, Twitter, Instagram, Linkedin, and Youtube!