Decorex: Get Ready For Europe's Leading Interior Design Event – From the 9th to the 12th of October, the Olympia Exhibition Centre will be the place where high-end interior design lovers will gather to experience a new era of design. Discover more about this event in the PullCast blog's new article!
---
See also: Feria Hábitat Valencia 2022: PullCast's New Outdoor Hardware Series
---
Decorex
Get Ready For Europe's Leading Interior Design Event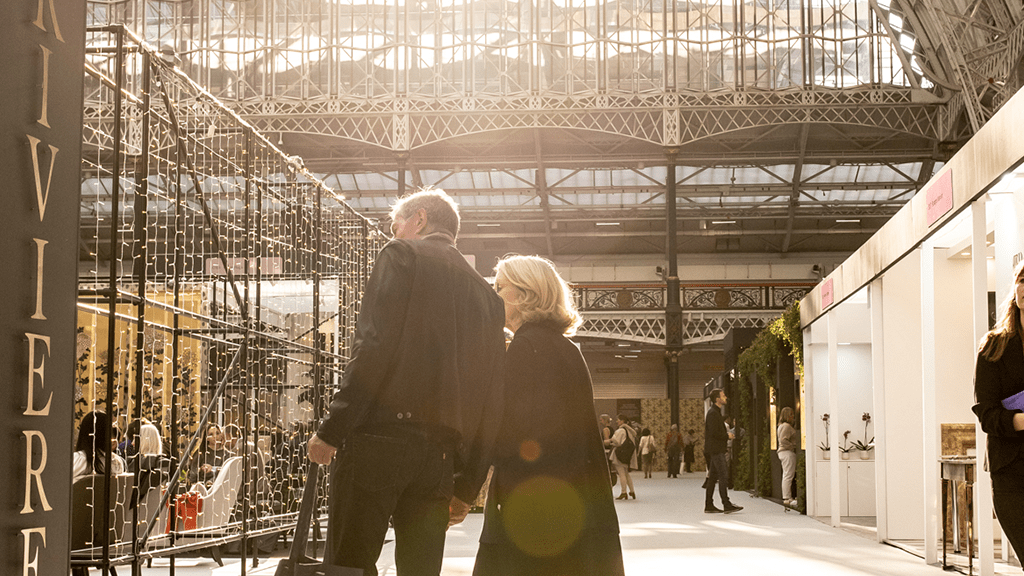 Decorex was founded in 1978 to serve as a meeting place and space for business for elite interior designers. Their mission has changed over time to better reflect the shifting demands of the industry, but their goal has stayed the same for 44 years: showcasing the best in interior design.
A wide variety of brands and designers are represented, each showcasing their most recent collections of magnificent furniture, fabric, lighting, decorative crafts, modern art, and more.
A Space For Debate 
Decorex offers a space for debate and panel sessions that brings together influential people in order to discuss topics specifically chosen for interior designers, property developers, product designers, and architects. You'll be able to hear expert advice on everything from architectural design to high-end furniture trends!
Decorex 2022 Design Talks You Cannot Miss
What's The Winning Formula For Brands To Remain Relevant In An
Ever-Changing Environment?
Presided by Country Life's Executive and Interiors Editor Giles Kime, "What's the winning formula for brands to remain relevant in an ever-changing environment?" is a talk dedicated to discussing how to future-proof business and design. Joining him will be the architect and interior designer Ben Penthreath and Johnstons of Elgin's CEO Chris Gaffney. This talk will happen on Sunday, 9th of October, from 12 pm till 12:45 pm.
Roger Saul: A Journey To Creating Mulberry
The VIP Lounge will be the stage for this talk hosted by Roger Saul, creator of luxury brand Mulberry. This will be an opportunity for the designer to discuss his journey in creating the popular high-end brand, as well as its success. This talk will take place on the 11th of October, from 4 pm till 5 pm.
Design For Longevity
This workshop hosted by The English Home will feature leading names in the interior industry, such as the Iranian interior designer Alidad Mahloudji. The main goal is to discuss how quality, craftsmanship, and sustainability merge to create a long-lasting piece.
---
See also: eBook Feria Habitat Valencia Highlights 2022
---
PullCast Shines At Decorex 
Meet Our Reseller
Courtyard Architectural Hardware
The main goal of Courtyard Architectural Hardware is to provide distinctive, high-quality hardware to their clients. They source their products from all around the world, giving them the ability to offer an enormous selection, ranging from traditional door knobs to custom decorative hardware in a wide variety of finishes. With an unmatched and in-depth understanding of both conventional and modern items for the UK, European, and American markets, Courtyard is able to offer each client a customized, all-inclusive solution.
A Return To The UK 
Thanks to Courtyard, PullCast will be represented again in the UK! We invite you to visit their stand and take a closer look at our beautifully crafted hardware pieces. From brand new items to classic and timeless design pieces, we guarantee you'll be mesmerized by our work! You can find Courtyard at Stand D163!
Get the look:
---
See also: PullCast Tells You Everything You Need To Know About Salon Budapest 
---
Discover the exclusive and luxury world of PullCast and dive in our amazing and elegant list of decorative and architectural hardware products. Did you like our article Decorex: Get Ready For Europe's Leading Interior Design Event? It will help you elevate and transform your home decor or your interior design project into a unique experience! For more inspiration regarding decorative hardware, follow us