Decorex Ends Tomorrow! Have You Visited PullCast?– The major design event Decorex International ends tomorrow, so you still have time to visit this amazing tradeshow! We highly recommend you stop by PullCast's Stand at H45!
That's right! Our team is waiting to meet you at Stand H45, but also at Stand K20 alongside with PullCast's partner's Courtyard!
You have still time to witness one of PullCast's famous live craftsmanship shows of jewelry hardware that are performed by master artisan Rui Pinto! These shows have been the talk of the town at Decorex and in London, so don't miss the chance to miss the last one!
If by any chance you are only want to talk with us we will receive you with our arms wide open to receive you and to show you the amazing pieces of PullCast from all our collections: Earth, Ocean and Cosmopolitan!
From our iconic Octo Pull to our amazing Door Handles, PullCast has a lot to offer! We highly believe you will be delighted by the absolute elegance of this jewelry hardware brand!
If you aren't in London, visit PullCast's Website to discover our World and watch the Video ABove to see what PullCast presented at Decorex International! If you are arriving Late in London, you can visit PullCast at the Essential Home/ DelightFull stand at 100% Design where PullCast is going to showcase the Twist Collection!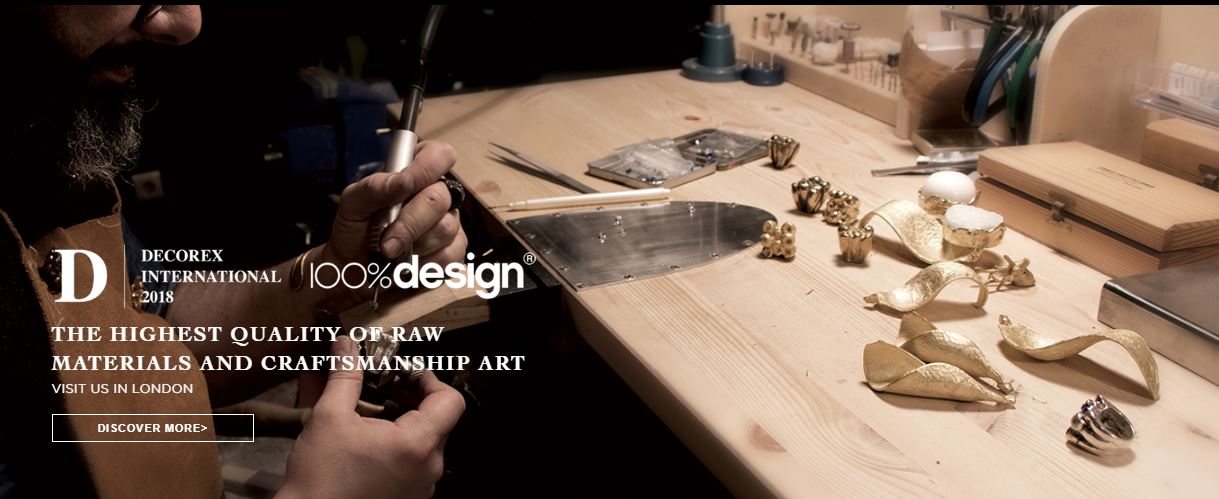 DISCOVER THE WORLD OF PULLCAST
Discover the exclusive and luxury world of PullCast and dive in our amazing and elegant list of hardware products. They will help you elevate and transform your home decor or your design project into a unique experience! Follow us on Facebook, Pinterest, Twitter, Instagram, Linkedin and Youtube!