Decorative Hardware Inspirations From Pinterest!– Today we want to start our week in the best way possible and what best way to end it than with a show of What's Hot On Pinterest! In this article, we'll show you some Hot Images that are absolutely trending on Pinterest and can Help you gain some decorative hardware perspective!
Read More: 8 Sensational Bathroom Design Trends 2019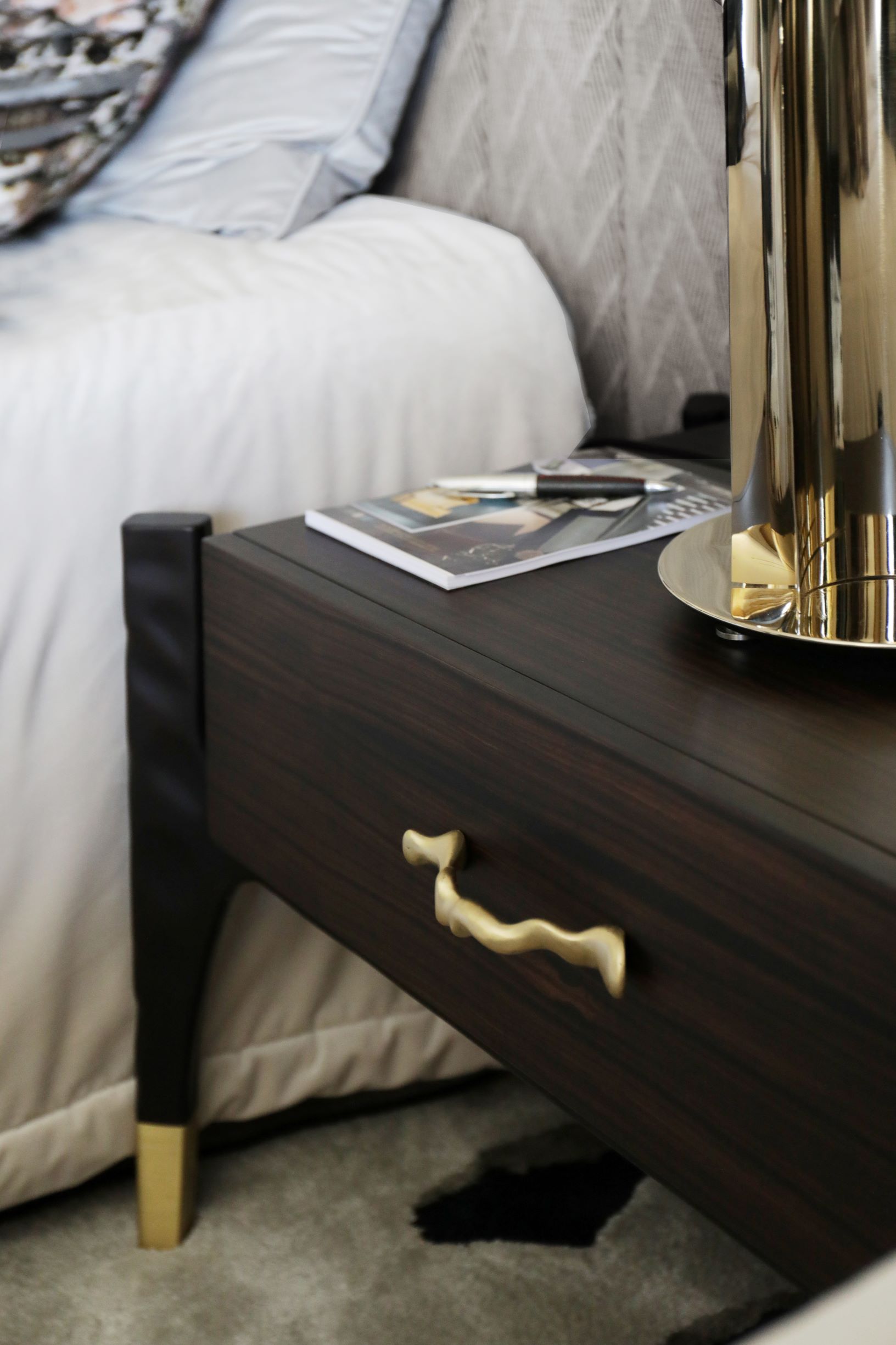 We start with one of Our Own Inspirations! This amazing nightstand is highly decorated with the Noveau Drawer Pull. Immersed in modernity and fluidity, this pull inspired in the Art Nouveau époque. An époque full of distinction and luxury, portraited in this organic shape element full of refinement. Follow Nouveau's approach and consider the whole, inside and out with this hand-cast polished brass handle.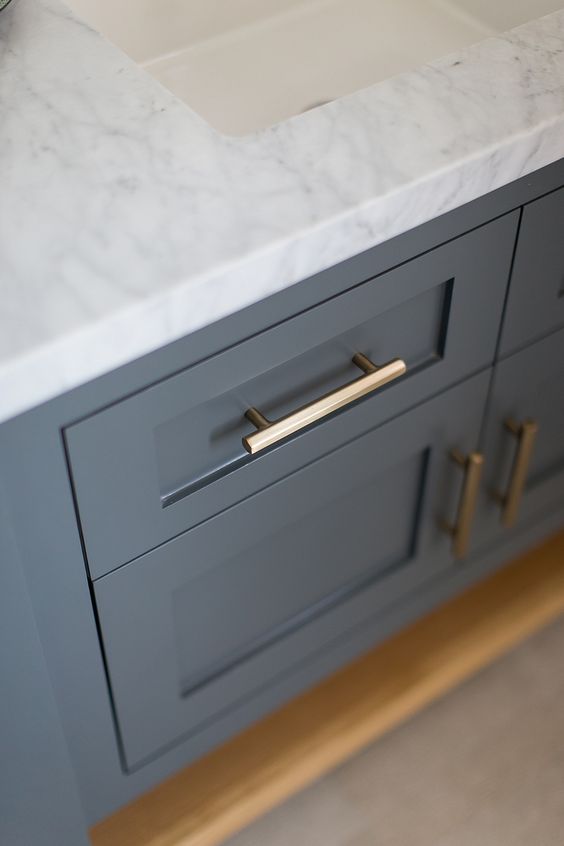 Look at this amazing Decorative Hardware piece that's perfect for a Modern and High-End Kitchen. A stunning pull that resembles PullCast's Brubeck Drawer Pull that like this examples works in so many ways in a contemporary modern kitchen!
This bathroom inspirational image is elegant by its own, but we must highlight the incredible decorative cabinet pull that is featured in the cabinet. A stunning piece that works perfectly in this elegant environment. The only thing it could be better is if the amazing Urchin Cabinet pull was used instead.
Another pull that resembles the Waltz Hardware Pull of PullCast is this amazing Pull that is featured in a Top White Kitchen! A stunning Gold Look for a stunning Luxurious kitchen, don't you think?
Discover the exclusive and luxury world of PullCast and dive in our amazing and elegant list of decorative and architectural hardware products. They will help you elevate and transform your home decor or your design project into a unique experience! Follow us on Facebook, Pinterest, Twitter, Instagram, Linkedin, and Youtube!