We are on the last day of the biggest international fair of design and the purpose of this article is to let you know the best moments at iSaloni 2019. Until now, PullCast received so many curious: top interior designers, architects, design lovers, journalists and so much more!
This Design Fair has been an incredible success during Milan Design Week. All of the most exciting brands and artists and their presentation of the latest trends and luxurious products are there allied to incredible events and exhibitions.
Read Also: THE BEST EVENTS FROM MILAN DESIGN DISTRICTS – EVENT REVIEW
A TRIBUTE TO LEONARDO DA VINCI
Talking first about our brand, PullCast, in the desire of being able to honor the 500th anniversary of the death of the greatest artist of the High Renaissance and to show gratitude for all the teachings that Leonardo Da Vinci gave us, we decided to create a unique Door Pull that was first presented in Salone del Mobile and that's for auction until the end of iSaloni 2019! A tribute to Leonardo Da Vinci with a disruptive approach to the art and design of Vitruvian Man by the Renaissance artist.
ILLULIAN & BOCA DO LOBO
For the ones who haven't heard about Illulian, this one is an exquisite brand, from Italy, that focus on creating the most amazing high-end rugs and since Boca do Lobo has the same concept of the expression of art and craftsmanship, these to brands share the idea of the value of craftsmanship so they decided to come together and establish a partnership. This collaboration represents itself as a massive event at Illulian's private showroom and happened on April 12th.

"WHEN BRERA MEETS MID-CENTURY"

Bredaquaranta Fatebenefratelli hosted an incredible event with Delightfull and Essential Home and the name was "When Brera Meets Mid-Century". This event has the objective of creating an exhibition of luxurious mid-century furniture.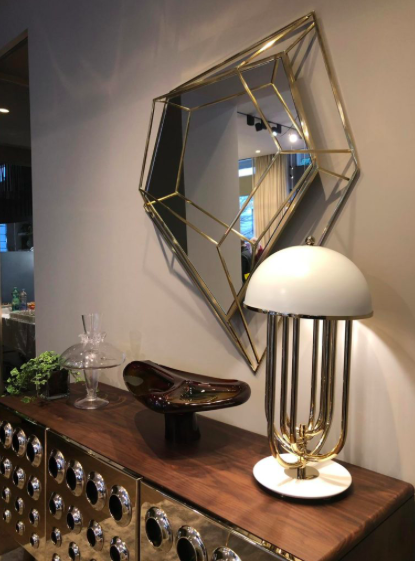 MANZONI BY TOM DIXON
Have you heard about Mazoni? It's a stunning restaurant design by one of the most prestigious designers, Tom Dixon. This project has two faces, a restaurant, and a showroom and it opened since before the beginning of the Milan Design Week and one of its highlights is the Fat Collection, Tom Dixon's new upholstery chair range.
Since this is the last day of iSaloni 2019 we really hope you have enjoyed your time there, see you next year!
Read Also: DA VINCI TRIBUTE EVENTS REVIEW
Discover the exclusive and luxury world of PullCast and dive in our amazing and elegant list of impressive decorative hardware and architectural hardware products. They will help you elevate and transform your home decor or your design project into a unique experience! Follow us on Facebook, Pinterest, Twitter, Instagram, Linkedin, and Youtube! 
Follow Us and Discover More About The Milan Design Districts Events!
BEST MOMENTS AT ISALONI 2019
BEST MOMENTS AT ISALONI 2019 BEST MOMENTS AT ISALONI 2019
BEST MOMENTS AT ISALONI 2019 

BEST MOMENTS AT ISALONI 2019