6 Stunning Cabinet Pulls and Knobs – PullCast Blog knows that even the smallest details in your home can have a major impact and influence your home décor. You may have a stunning Cabinet in any of your rooms that doesn't stand out because it has some boring Pulls and Knobs. For a small cost, you can revitalize that Cabinet you love by replacing the existant Pulls for some high-end quality pieces that will completely transform that furniture piece.
To inspire you, we have decided to show you six elegant and opulent Pulls and Knobs from 3 major brands that will help you transform your Cabinets designs. Here they are.
The Tiffany Marble Pull from PullCast resembles the perfect shapes and purity of those who last forever. With a handful of elegance and refinement, adorn your designs with this cast polished brass handle, together with estremoz marble.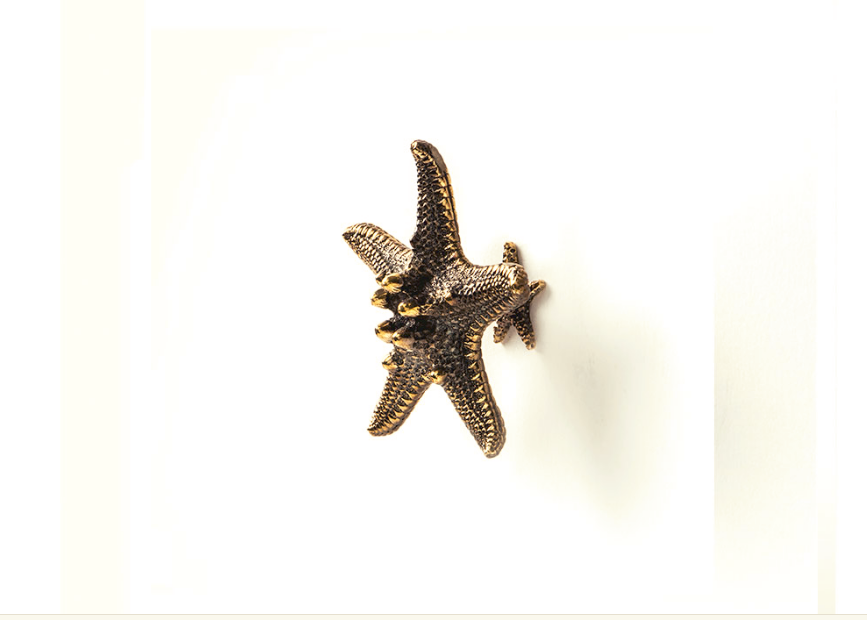 Inspired in the vastness of starfishes, Linckia is a range of sophisticated and graceful handles by PullCast that will create a sculptural scheme in your furniture designs.
Take a look at this elegant Knob. It's a product from 
Matthew Studios Inc.
 that's made of Quartz. This custom smokey cluster knob it's stunning and will elevate any modern cabinet.
For those risk takers out there, 
Matthew Studios Inc.
 also has this Charlie Skull Knob encrusted with crystals that could work in the most
avant
–
garde 
pieces.
You can also go with a more simple but still very elegant piece, like this amazing Diamond Obi Pull by 
Lisa Jarvis Jewelry for Furniture.
 It's minimalistic but extremely creative and modern.
Also from Lisa Jarvis Jewelry for Furniture we have this amazing Knot Pull that are gold plated and that presents an amazing artistic detailing!
---
---
DISCOVER THE WORLD OF PULLCAST
Discover the exclusive and luxury world of PullCast and dive in our amazing and elegant list of hardware products. They will help you elevate and transform your home décor or your design project into a unique experience! Follow us on Facebook, Pinterest, Twitter, Instagram, Linkedin and Youtube!