5 Amazing Collections, 5 Elegant Cabinet Pulls From PullCast – Currently, PullCast has 5 Collections and within those 5 elegant and stunning collections we can find several pulls and products of excellence! Today, PullCast Blog decided to highlight 1 stunning product of each collection!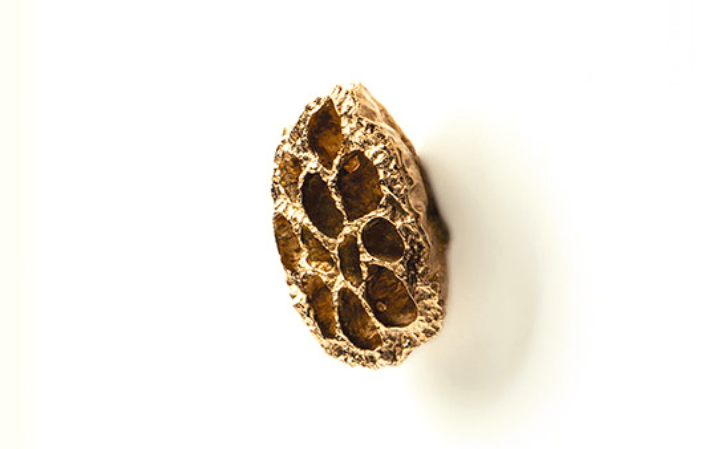 In the Earth Collection, we must highlight the stunning Comb Pull. To create this piece, PullCast got inspired by one of the most aesthetically pleasing sights in nature, the honeycombs phenomenonMarveleded by the angular perfection that bees can form, we have drawn a circle shape, a perfect form and in complete harmony with nature.
An immersive creation, tapped by artisanal craftsmanship and a deep assembly with the diverse life behold in profound tropical waters. Coralo, beholds the capacity to create an epifania of composition in contemporary furniture designs, treasuring consistency in its aesthetic.
Cosmopolitan Collection – Macaron
Inspired in one of the most famous and treasured French desserts, Macaron portraits delicacy, charm and distinction. A fine addition to cabinets and sideboards, enabling the arrangement of a sculptural scheme for your modern design.
Inspired by the iconic Brubeck Lamp of luxury brand DelightFull, the Brubeck Pull is a stunning piece. Like the lighting piece, this product is also inspired by  American jazz Pianist Dave Brubeck. This piece is a great example of when art deco design exceptionally meets music.
Limited Collection – Tiffany Quartz
Jewelry has been inspiring humankind for centuries, Tiffany resembles the perfect shapes and purity of those who last forever. With a handful of elegance and refinement, adorn your designs with our cast polished brass handle, together with estremoz marble.
DISCOVER THE WORLD OF PULLCAST
Discover the exclusive and luxury world of PullCast and dive in our amazing and elegant list of hardware products. They will help you elevate and transform your home décor or your design project into a unique experience! Follow us on Facebook, Pinterest, Twitter, Instagram, Linkedin and Youtube!