4 Color Trends For You to Use This Fall  – Today, PullCast Blog wants to give you an insight on the Color Trends for this Fall so you can better organize your PullCast products with the new trends.
Read More: This November, Visit the EquipHotel Paris! 
Green
Tones of green are ideal for fall, especially when deep, forest or sage greens are in play. Also keep in mind that the color Night Watch, a dark teal, is the PPG color of the year for 2019. Greens go better with neutrals and pinks. Incorporate it into your Fall décor by adding a few accessories as a rug, pillows or a statement furniture piece. What PullCast Collection looks better with Green? The Earth Collection obviously. 
Yellow
Yellows seem more of a summer color. However, it looks amazing when decorating with it for Fall time, as it's one of the colors you can find outdoors. But go easy on the yellow and incorporate a few accents, or else it could be very overwhelming for the rest of the room décor. Yellow and Gold are PullCast's Favourites! Just look at the amazing Skyline Pull.
Blue
Deep blues are evocative of luxury and are simultaneous soothing for the mind. Like yellow, it's a color we associate with Summer, but it's also a great choice for Fall, as it's both associated to the ocean and the sky. Even though it's not a neutral color, you can use it as one, as it matches beautifully with almost every color. Want some Blue Inspiration? Just check out the Ocean Collection.
Orange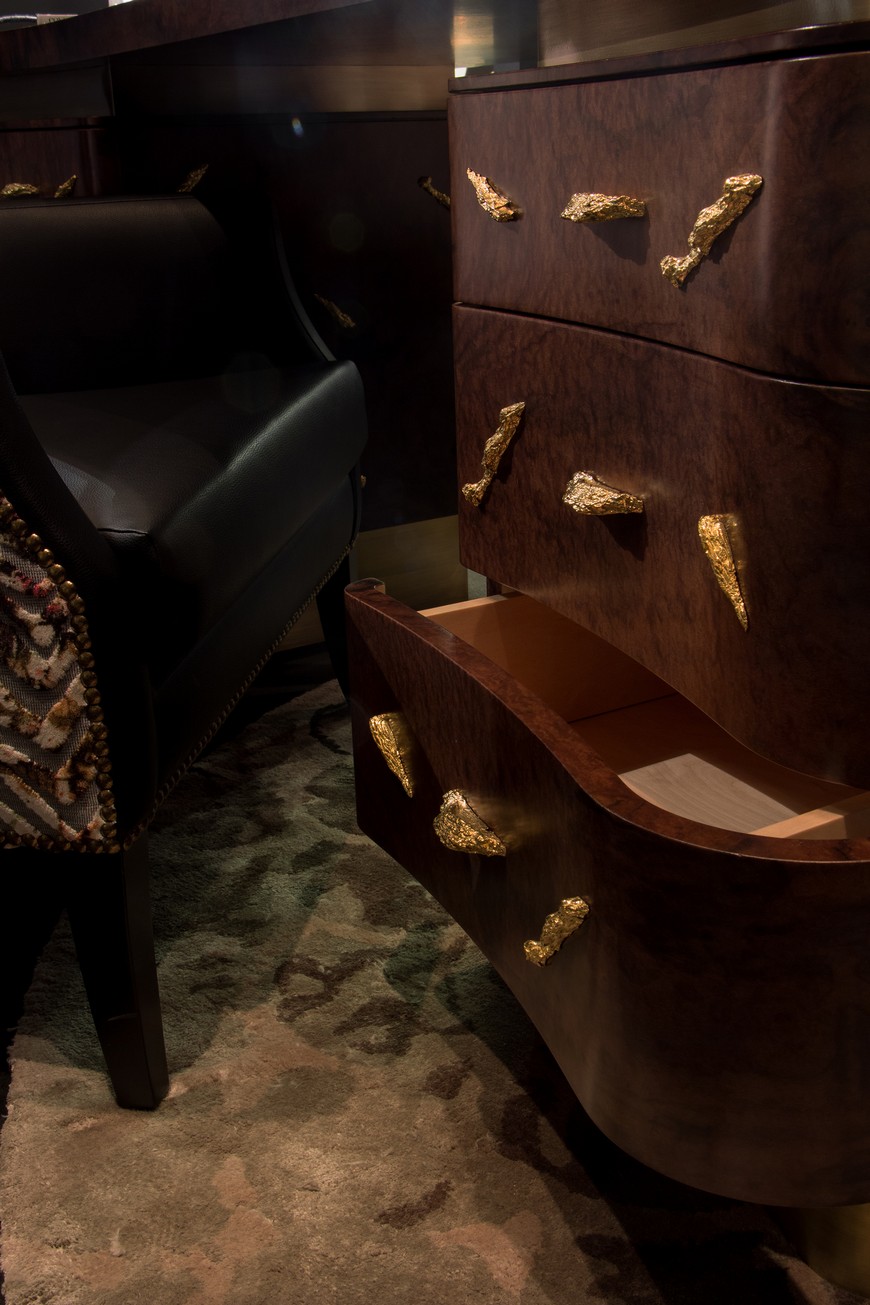 What color screams more Fall then orange? Especially when combined with other warm tones, as brown and neutrals as beiges. It's a color with the power to turn any interior into a cozy Fall interior, but be aware of the tone you use, as darker oranges are the trend.
DISCOVER THE WORLD OF PULLCAST AND CHECK OUR NEW CATALOGUE!

Discover the exclusive and luxury world of PullCast and dive in our amazing and elegant list of decorative and architectural hardware products. They will help you elevate and transform your home decor or your design project into a unique experience! Follow us on Facebook, Pinterest, Twitter, Instagram, Linkedin, and Youtube!