This Apple Store in Macau Would Make Steve Jobs Proud! – It's in Macau that we find one of the most elegant and popular Apple Stores in the world!
The Cotai Central offers a calm complement to the buzz and excitement of Macau, responding to the desire for an inviting, contemplative space, where technology, entertainment, and arts come together to make a positive contribution to the city. Its timeless design by Foster + Partners reinvigorates a corner of Cotai with a distinctive addition – a luminescent cube, whose pure geometry and warm 'beacon-like' glow draws passers-by closer, set within a quiet bamboo grove and an external plaza.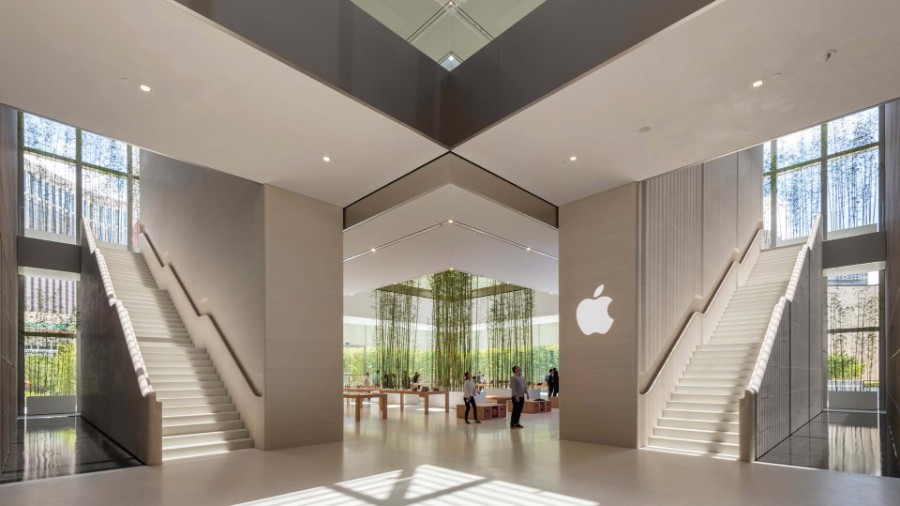 The design is the result of a close collaboration between the design team at Apple led by chief design officer, Sir Jonathan Ive and Angela Ahrendts, senior vice president of Retail and Online Stores and Foster + Partners.
Apple Cotai Central seeks to create more meaningful spaces for the community and providing an alternative urban model for Cotai. Strategically located at the heart of this gaming and entertainment capital, the design makes a humble civic gesture with a large new event plaza in the foreground of the cube. Carved out of a densely planted bamboo forest, the plaza forms an oasis of tranquility, an urban room that draws people into the site, creating pedestrian connections between the surrounding buildings for the first time.
Apple store is conceptualized as a 'paper lantern' that glows mysteriously. Visitors entering the store are treated to a magical experience, surrounded by glowing stone panels that shimmer throughout the day as the sun brings them to life, while at night the cube radiates a warm glow, contrasting against the bright lights of Macau. The first-of-its-kind glass-stone composite façade comprises five layers of glass integrated with incredibly thin layers of stone, which gives the building its distinctive materiality – appearing as translucent stone walls, akin to stained-glass.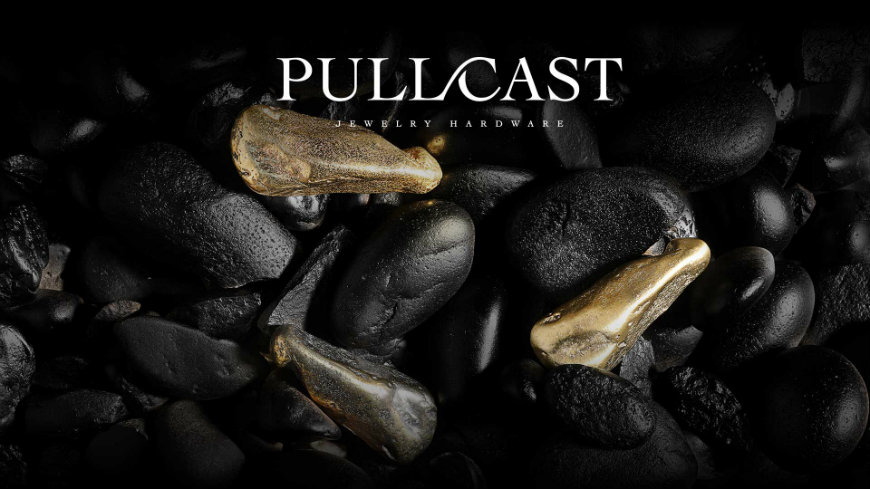 The interior is designed as the exact spatial inverse of the plaza, with a quiet bamboo grove carved from the forest outside and placed under the soaring central atrium. It is capped by a large central skylight with punched pyramidical apertures that brings natural light deep into the interior spaces. The ground level is wrapped in a glazed façade that looks onto a layered bamboo screen, providing a heightened sense of enclosure, while blurring the boundaries between the inside and outside. The only thing that will elevate even further this store would be a Pull From The PullCast Cosmopolitan. Don't you think?
DISCOVER THE WORLD OF PULLCAST
Discover the exclusive and luxury world of PullCast and dive in our amazing and elegant list of hardware products. They will help you elevate and transform your home decor or your design project into a unique experience! Follow us on Facebook, Pinterest, Twitter, Instagram, Linkedin and Youtube!