The Most Intriguing Designs Found in World-Renowned Luxury Restaurants ⇒ While the food is one of the main reasons why one goes to a restaurant, interior design does play a humongous role in setting the ambiance. As such, in today's article, PullCast Blog explores eight fine-dining luxury restaurants – some of which have actually been awarded Michelin stars – that feature some of the most intriguing restaurant designs you will ever see, from massive crystal chandeliers to enticing wallpapers.
Robuchon au Dôme, Macau, China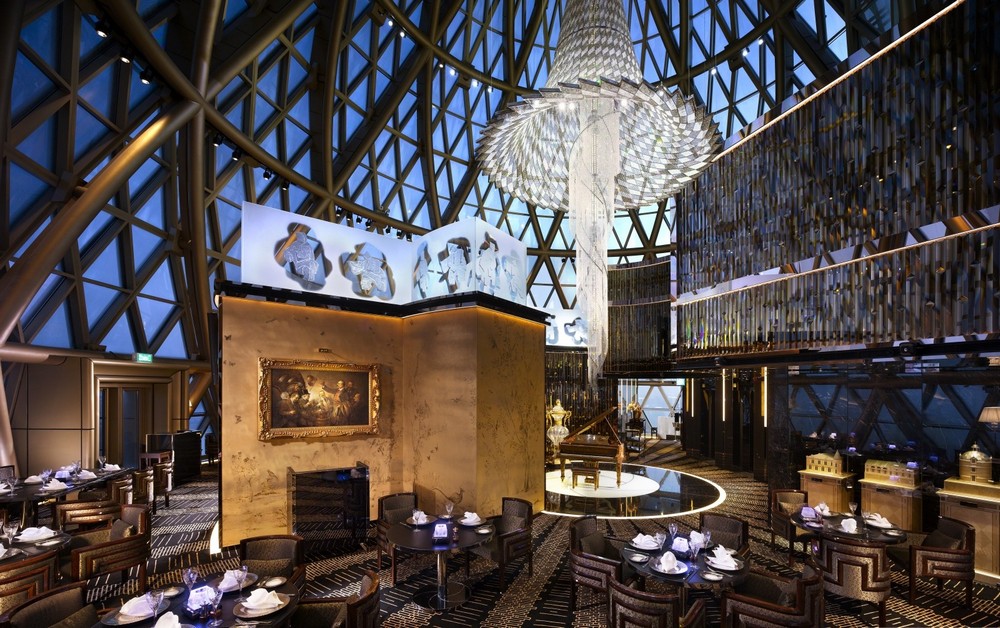 The Robuchon au Dôme is situated in the dome of Grand Lisboa Hotel which is 238 meters height and has a magnificent view of Macau. The centerpiece of the restaurant is a breathtaking crystal light chandelier cascading from the middle of the ceiling, made up of over 131,500 pieces of Swarovski. While you staring at this marvelous lighting piece, you can enjoy some of the finest French cuisine specialties.
The Jane, Antwerp, Belgium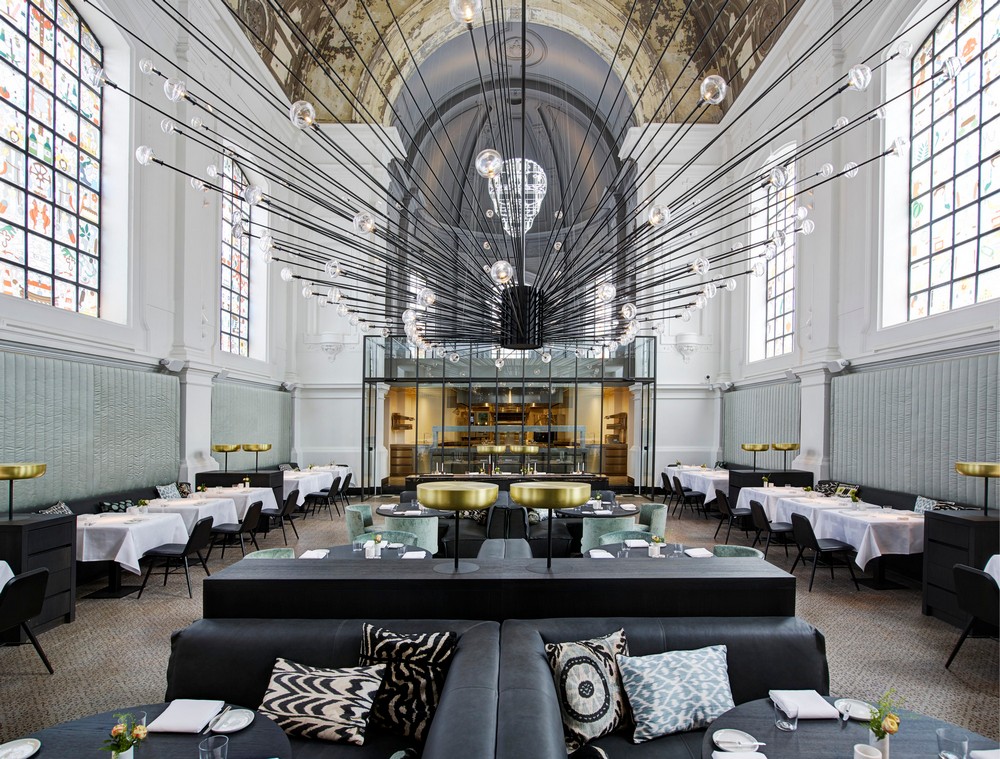 This modern restaurant opened in 2014 in an old military hospital chapel and features stunning interiors by Piet Boon studio. Taking advantage of the building's high ceilings, a 900kg starburst chandelier illuminates the dining area and the kitchen. Enjoy the space as well as its sophisticated fusion dishes.
⇒ Read Also: Lucky Cat Restaurant – Gordon Ramsay's Un-Instagrammable Restaurant ⇐
The Forge, Miami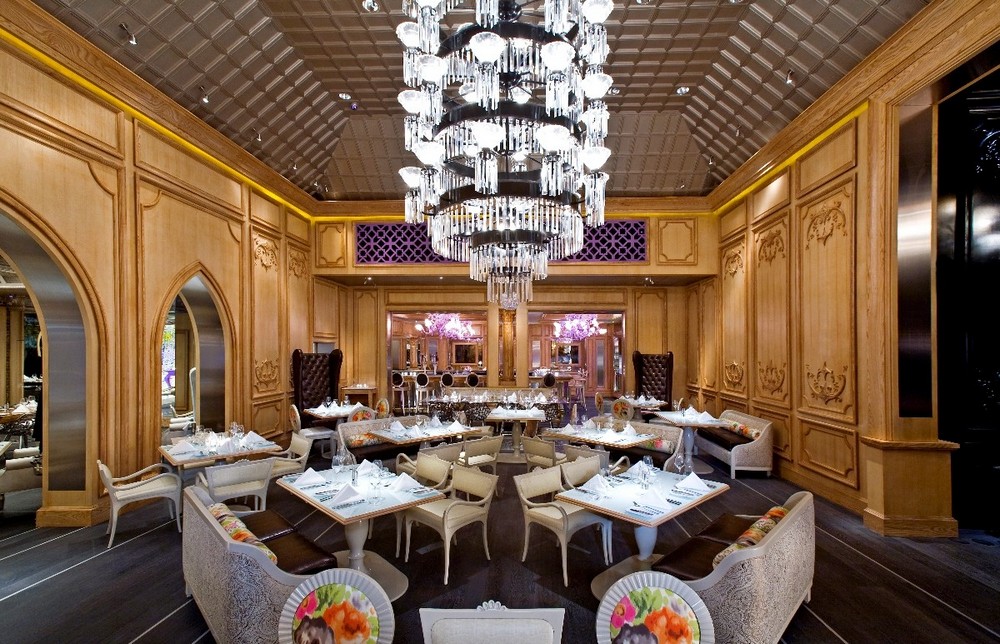 Keeping up with the latest decor trends, the interiors are best defined for a singular sophistication and boldness, including remarkable chandeliers from the White House. Having an enriching and ambrosial menu, "The Forge" presents a wide variety of cuisine, from traditional steakhouse fare to upscale farm-to-table cuisine, adding always a touch of modernity to its dishes.
Sushisamba, London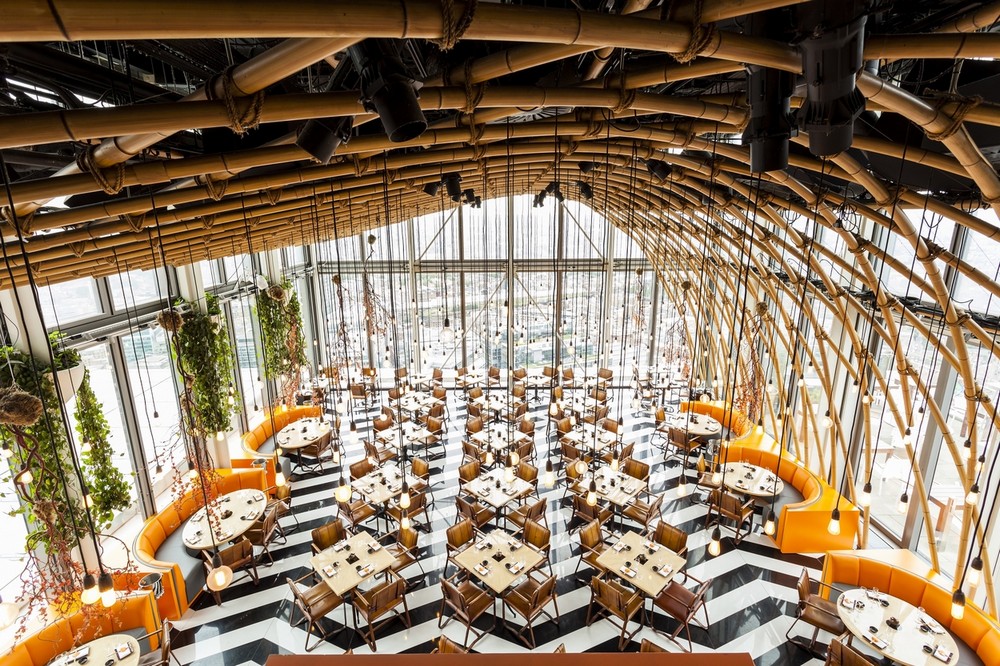 In the main room, you can find a full height green trellis wall that extends to the 24-foot-high ceiling. Adding some dimension to the restaurant, you have a vault of bamboo punctuated by handcrafted lit colored glass sculpture, creating a fantastic ambiance. The different levels of the space are connected by a sweeping sculptural stairway of glass and metal. Besides the intriguing elements found throughout the restaurant, visitors can also enjoy a scrumptious blend of Japanese, Brazilian and Peruvian culture and cuisine.
Alain Ducasse at Plaza Athénée, Paris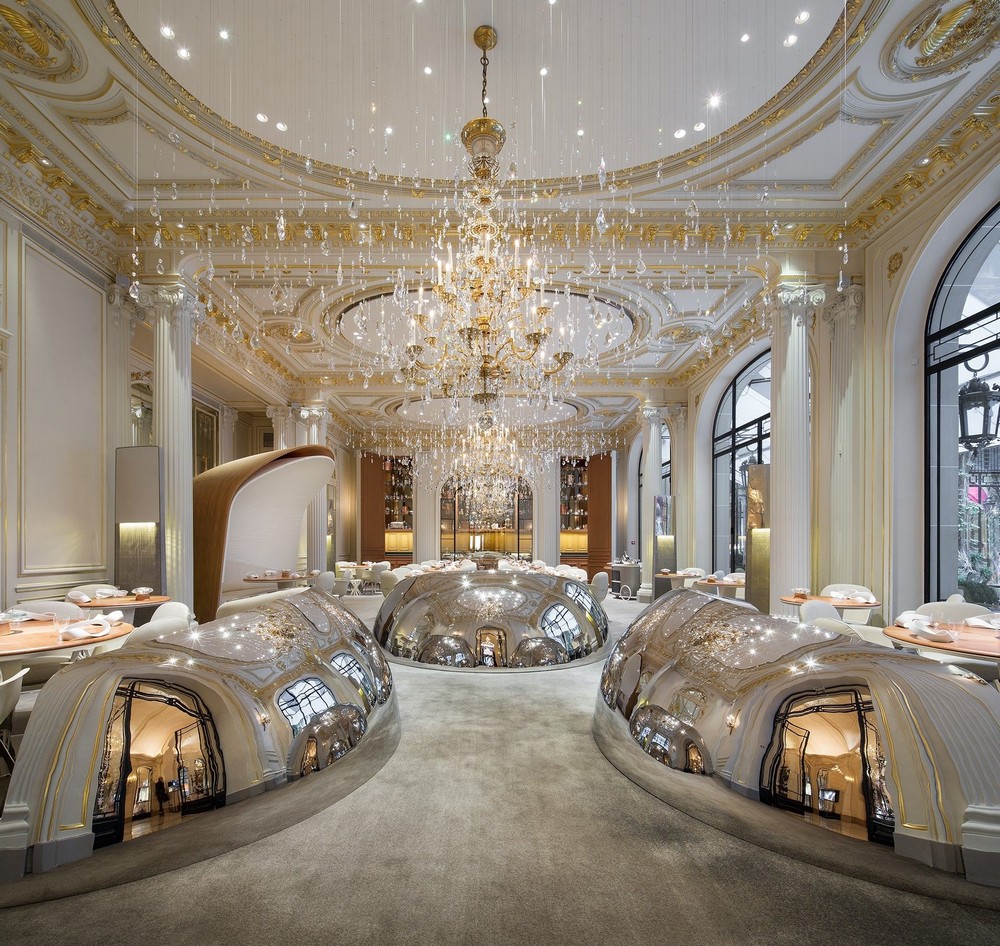 Eager to create a soft and marvelous decor, Patrick Jouin and Sanjit Manku introduced solid oak tables with leathering seats, silky cushions, and splendorous crystal chandeliers that exude glamour and serenity. Although the dining room was refurbished, a series of elements were kept identical in order to uphold the history and essence of the prestigious venue.
luxury restaurants, luxury restaurants, luxury restaurants
John Anthony restaurant, Hong Kong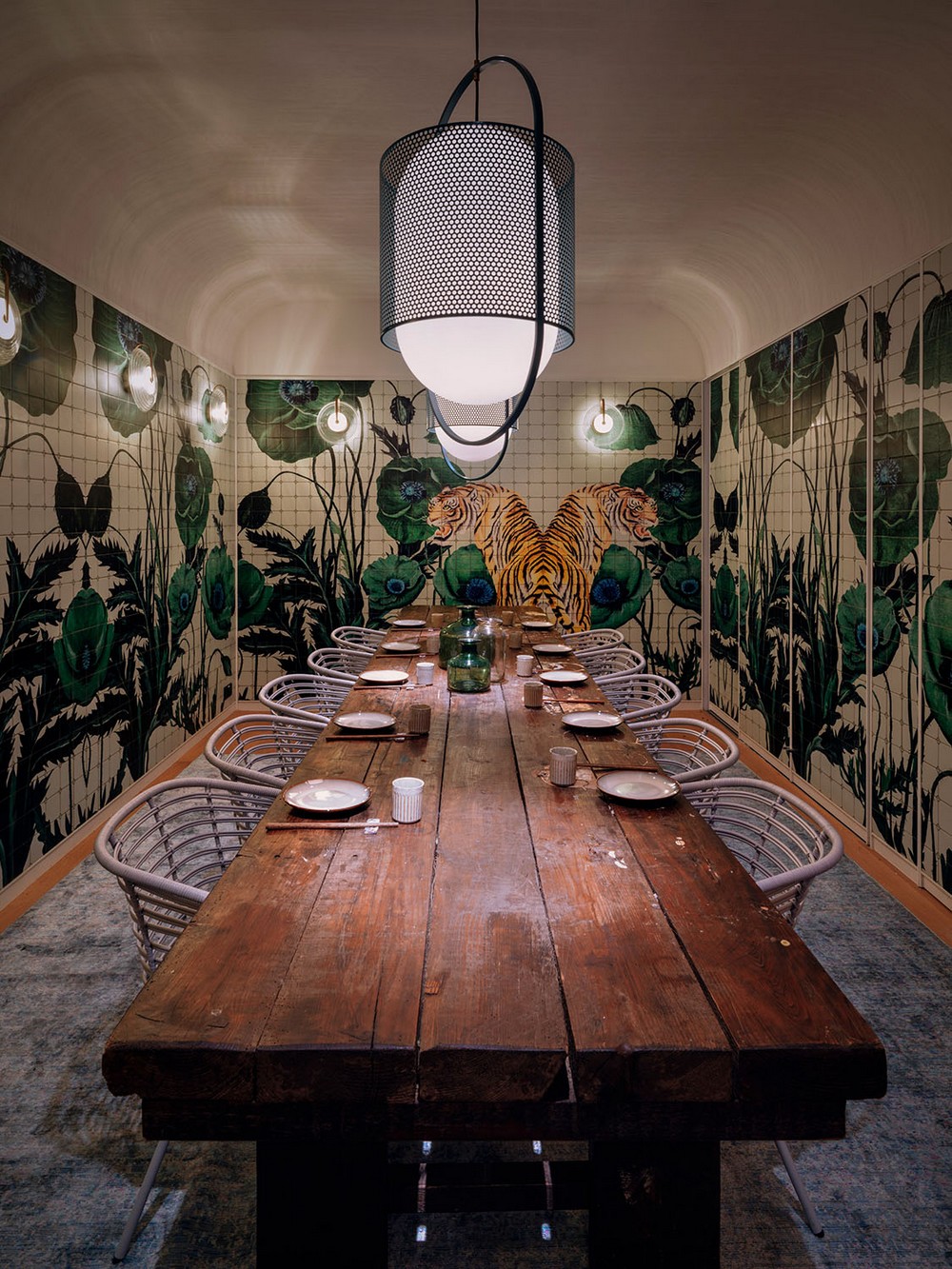 Linehouse offered a retro nostalgia to the restaurant, guaranteeing that colonial details would be represented. This can be seen precisely in the timber bar, the remarkable furnishings as well as the gold and maroon floral fabrics. Other details that make this space quite memorable and a must-visit luxury design destination are the bespoke hammered copper lights, custom timber tube lights, unique wallpapers with vibrant patterns, a combination of plants, among others that provide a more personal touch to the restaurant.
Grand Salon at the Baccarat Hotel, New York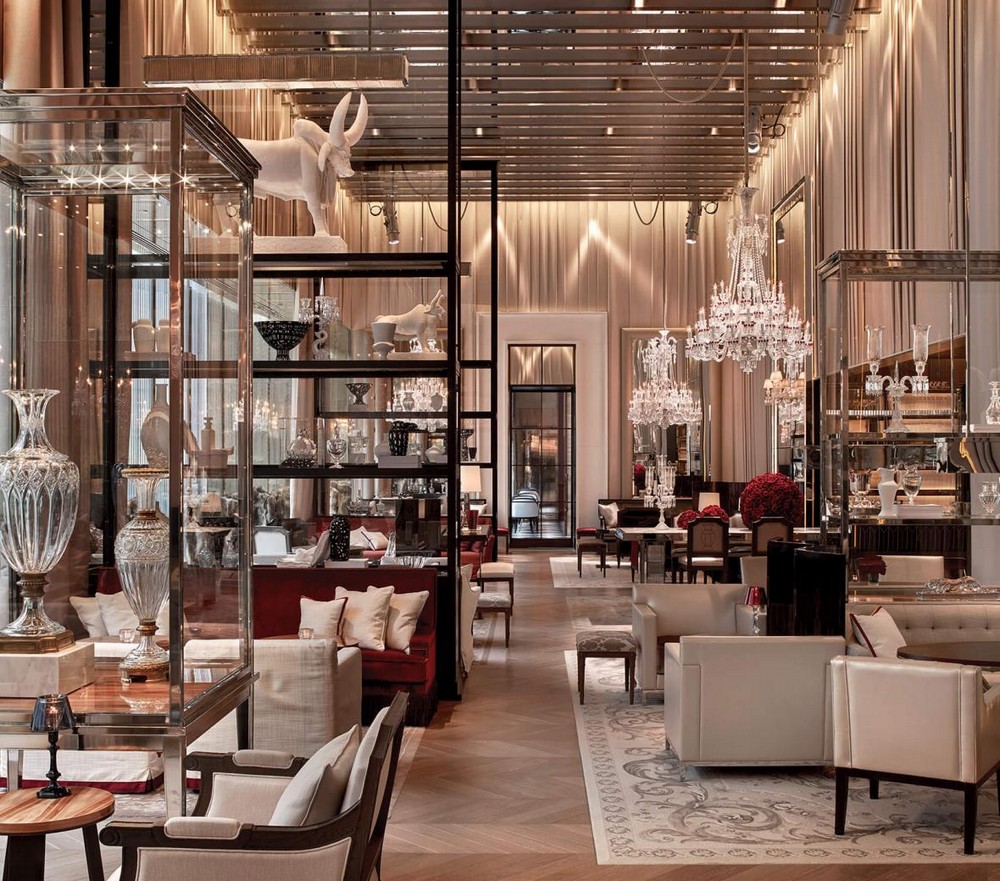 The decor of the Grand Salon restaurant was conceived by Paris-based designers Gilles & Boissier, whose extensive contract experience and lavish attention to detail was the perfect match for Baccarat. The duo created the perfect ambiance for a fine-dining experience, with opulent silk and plush upholstery scattered throughout the 22-foot-high salon. In Baccarat's true fashion, the Grand Salon counts with numerous pieces made with Baccarat crystal, including the outstanding 64-arm Baccarat chandelier.
Zoco, Dubai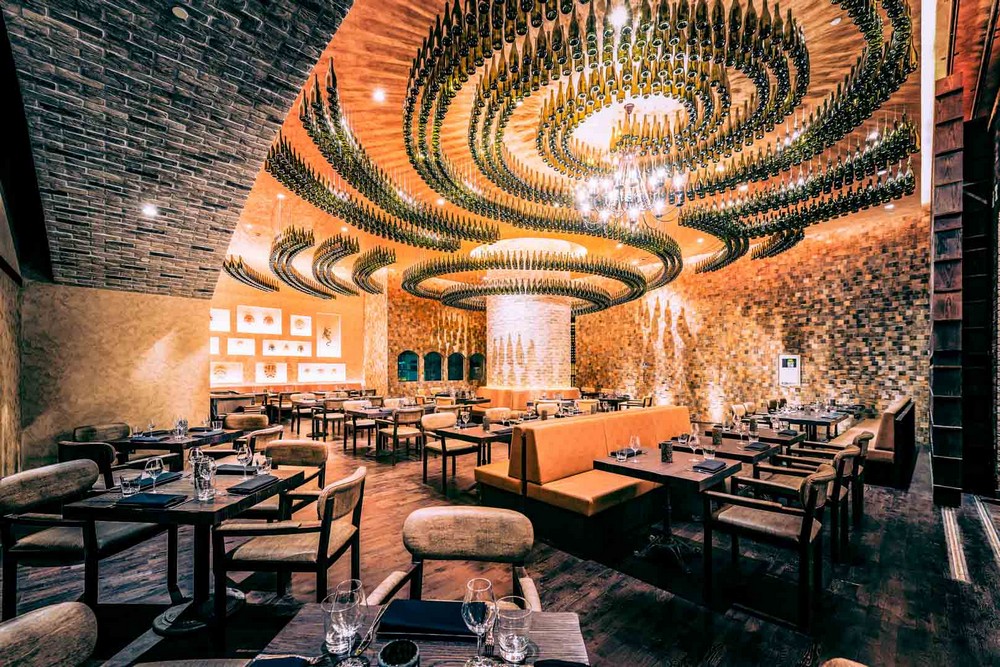 Regarded as one of the best luxury restaurants to experience Mexican cuisine, Zoco certainly offers a vibrant setting full of distinctive elements that are further enhanced by the expertise of Chef Manuel Sanchez.
⇒ Read Also: Get Surprised by This Concept Restaurant Design by Tom Dixon ⇐
luxury restaurants, luxury restaurants, luxury restaurants, luxury restaurants
If you want to discover more about the exclusive and luxurious world of PullCast and delve into our elegant collections of decorative and architectural hardware by following us on social media: Facebook, Pinterest, Twitter, Instagram, Linkedin, and Youtube!
Found in World-Renowned Luxury Restaurants