The Amazing Story of Spinardi's Hardware Store in Milan, Italy – Today, PullCast Blog wants to present to you one of the most popular, prestigious and amazing Hardware Stores of Italy: The Spinardi's Hardware Store in Milan. So join us on this journey of discovery and learn more about this hardware Italian institution that's been around since 1907.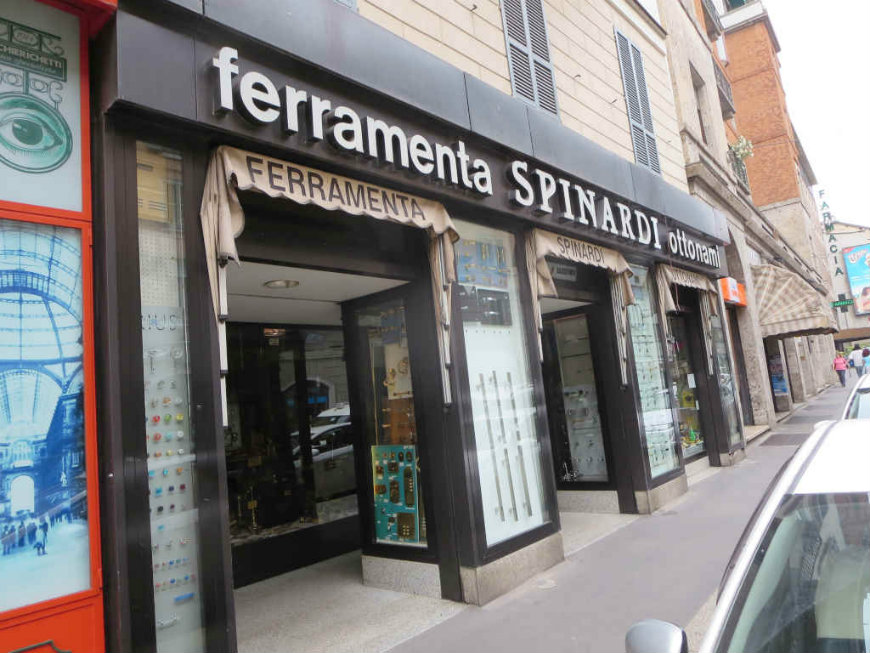 The story of Spinardi's Hardware Store began in 1907, when Andrea Spinardi, the owner of the homonymous hardware company in Cassano d'Adda, founded the company in Milan with his partner Mazzolenis.
In 100 Years, Spinardi grew exponentially and became a true powerhouse within the hardware industry and, nowadays, it's one of the most popular and prestigious companies of it's kind in Italy.
Read More – An Old Milan Apartment Now Revels in a Maximalist Decor
The company first specialized in products for agricultural companies, but has Milan grew and Italy became more and more developed, Spinardi started to specialize in the supply of hardware items for doors and windows for buildings.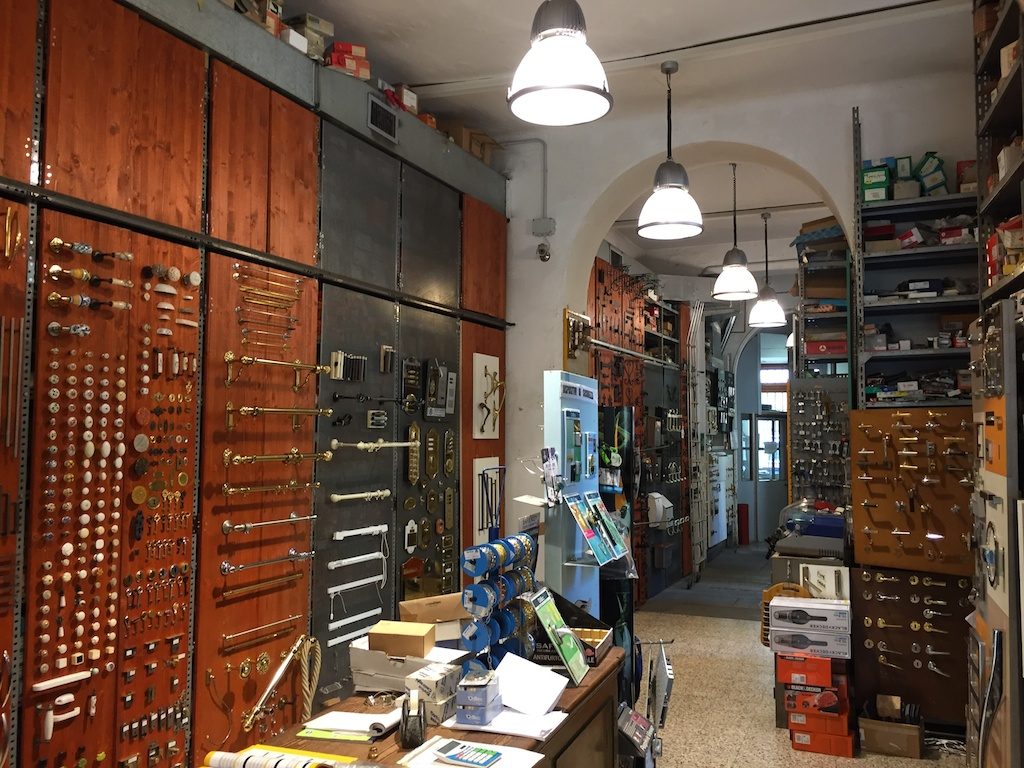 The success of this new business concept quickly led to a business expansion that made the company well known throughout Northern Italy and, eventually, the entire country. But Spinardi never left Milan and their store is practically a landmark of the city. Spinardi is housed since 1907 on the ground floor of the building dating from the early nineteenth century that overlooks the course of Porta Romana at number 74.
If you live or will stop by Milan, then you should check out this noble institution that, even today, is still managed by the Spinardi Family. The business is growing and in addition to wholesale, Spiradi Hardware Store is also well represented in the interior design industry.
We can only hope that in the near future we can find some PullCast Pieces in such a noble element of the hardware industry!
Visit Spinardi Hardware Store at Corso di Porta Romana, 74, 20122 Milano (MI)
Image & Story Rights – Spinardi Hardware Store
Discover the exclusive and luxury world of PullCast and dive into our amazing and elegant list of hardware products. They will help you elevate and transform your home decor or your design project into a unique experience! Follow us on Facebook, Pinterest, Twitter, Instagram,Linkedin, and Youtube!
Story of Spinardi's Hardware Store in 
Story of Spinardi's Hardware Store in