Kitchen Design: 6 Exquisite Color Schemes to Complement Your Interior ⇒ One of the most fundamental aspects to take into consideration when designing or renovating a kitchen design is its color scheme. Whether you prefer a monochromatic or more colorful aesthetic, there are plenty of elements in which you can play around, especially when it comes to kitchen cabinetry and decorative hardware.
A Kitchen interior is all about reflecting a welcoming and relaxing environment and color plays a big factor in that while also adding style and personality to one's kitchen design. In today's article, PullCast Blog takes a look at a series of kitchen design ideas that highlight numerous color schemes, all of which provide an enriching character to each space.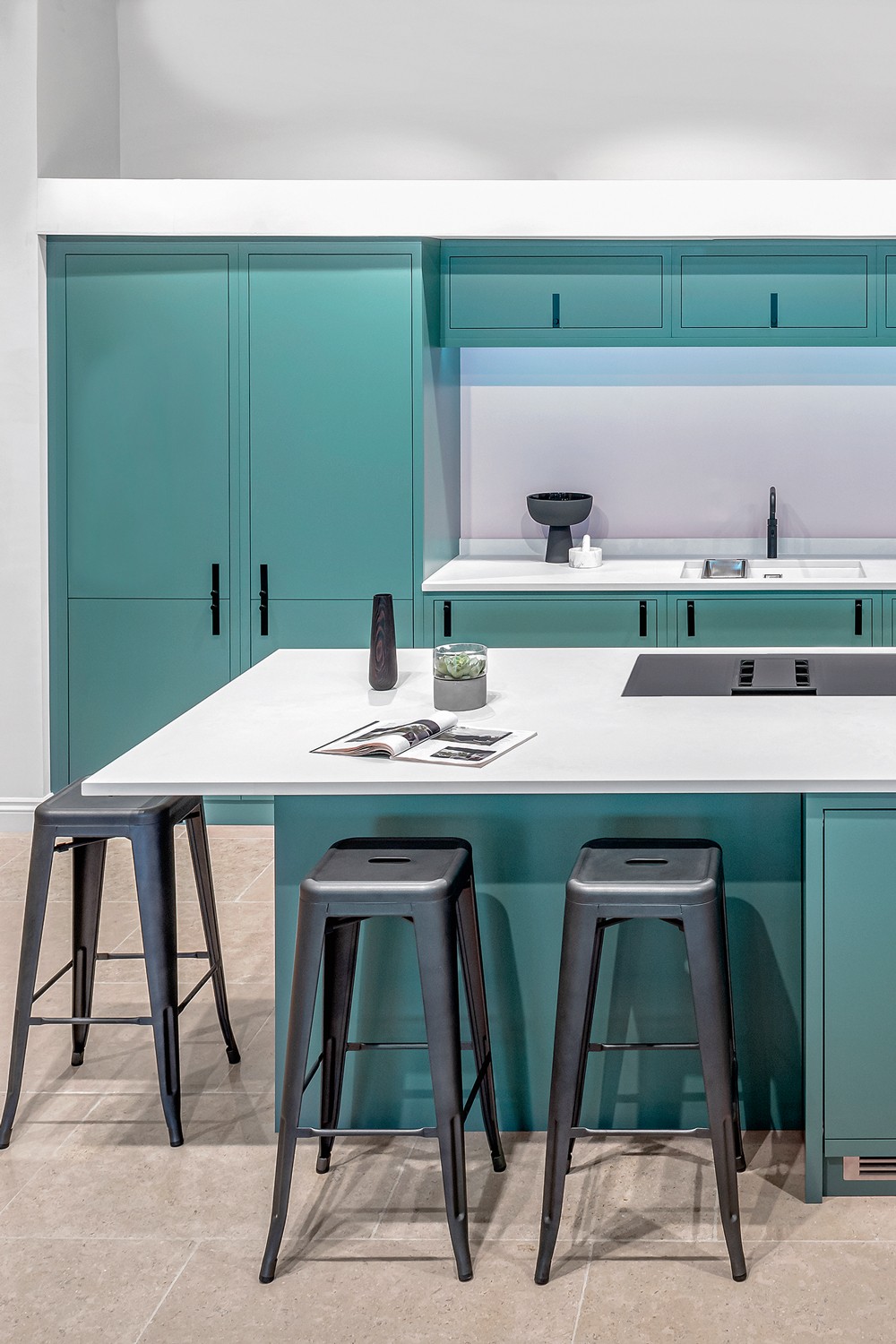 This kitchen design by Hush Kitchens features a combination of traditional and modern elements as well as an outstanding color contrast between cabinetry and hardware. The teal tones of the cabinets match beautifully with the timeless black hardware.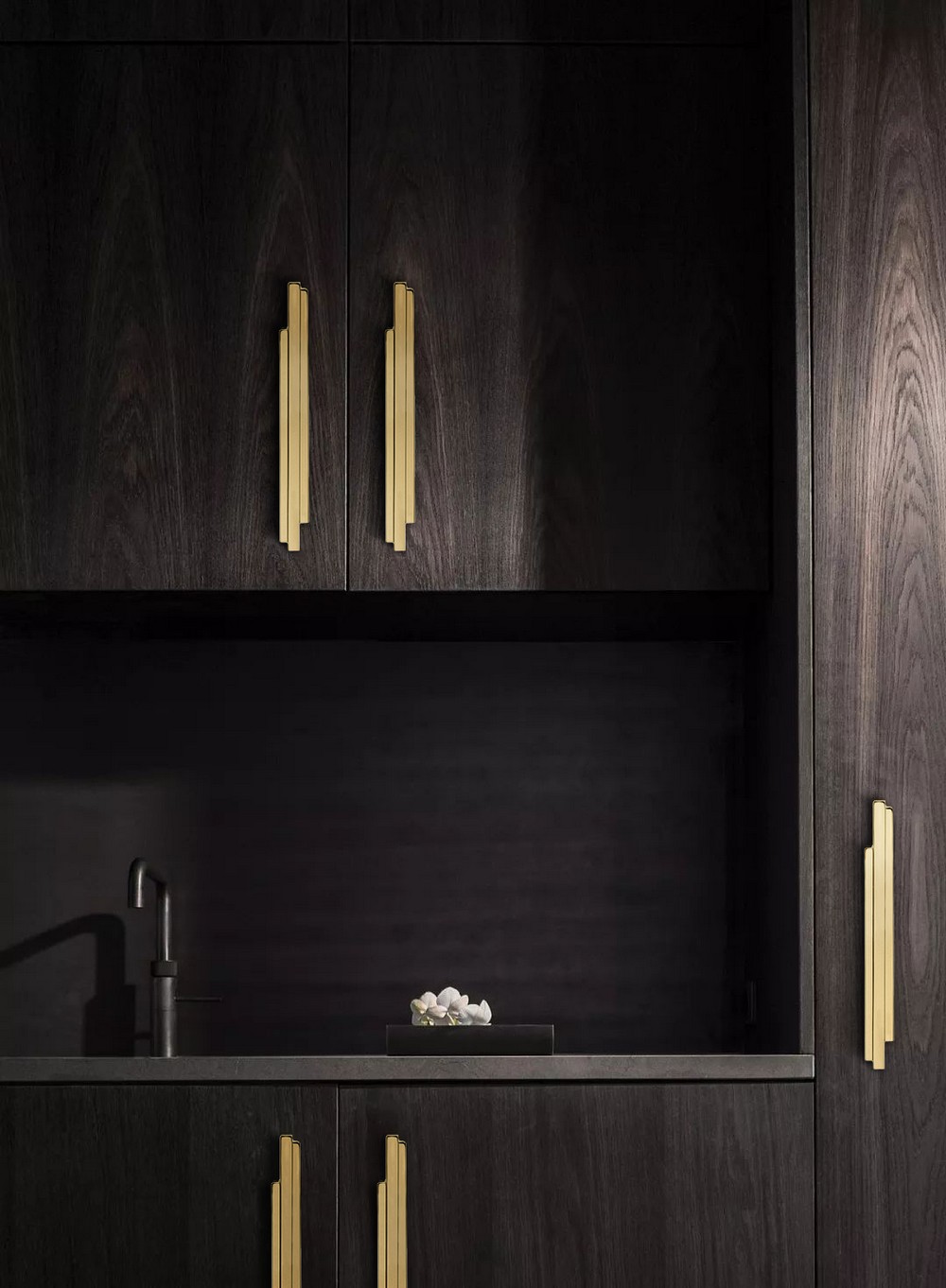 For those who prefer darker color schemes, this unique kitchen design features brown cabinetry that is complemented by brass hardware pieces, Skyline by PullCast, that grant a timeless and classic aesthetic to this kitchen interior.
⇒ Related Article: The Modern-Day Kitchen Is Essentially All About Accessorizing in Style! ⇐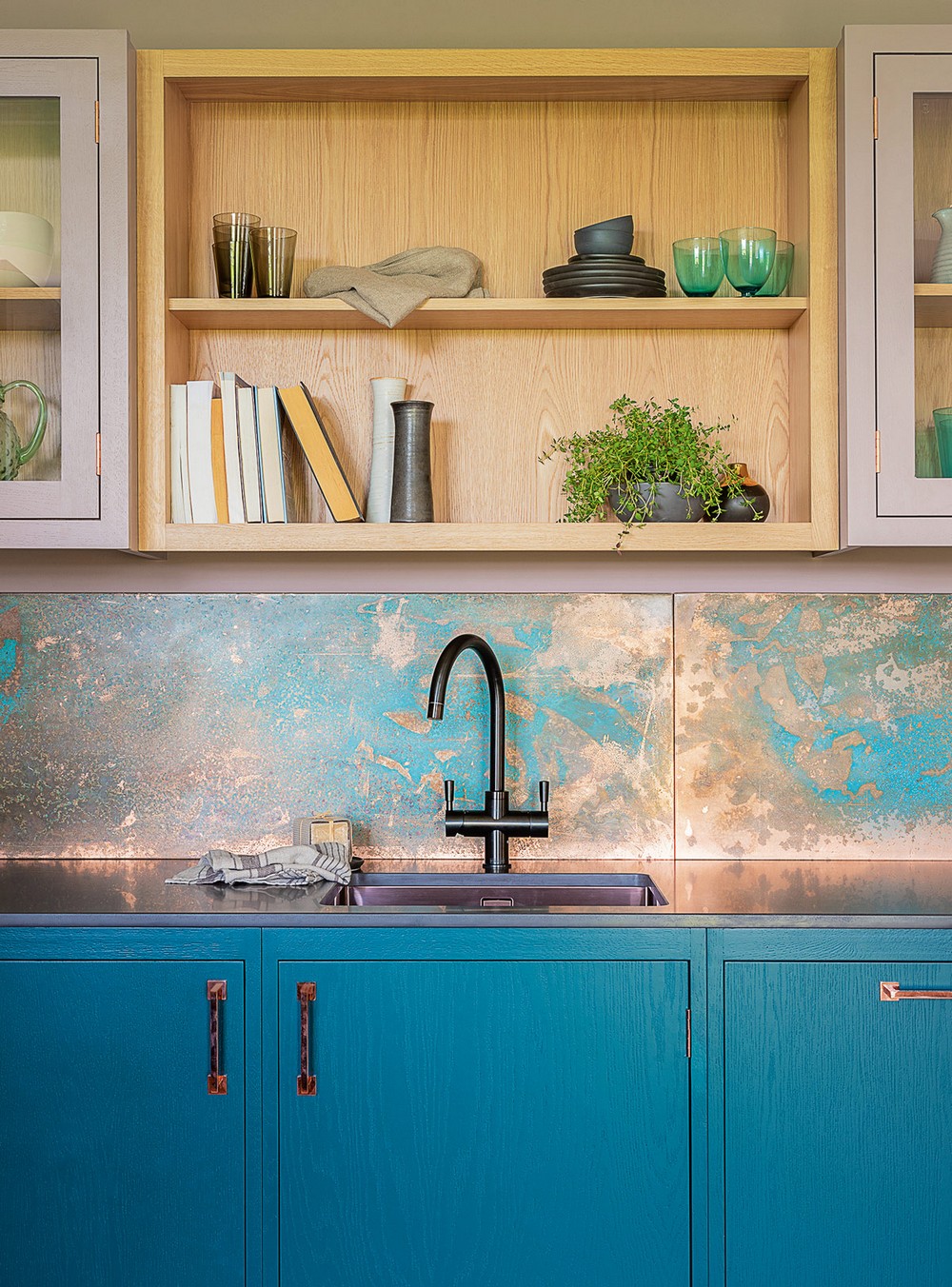 Naked Kitchens provided pops of color throughout this kitchen. The Shaker-style drawers and cabinets can be found in dusty pink and turquoise shades that become the perfect complement to the copper hand-aged kitchen splashbacks.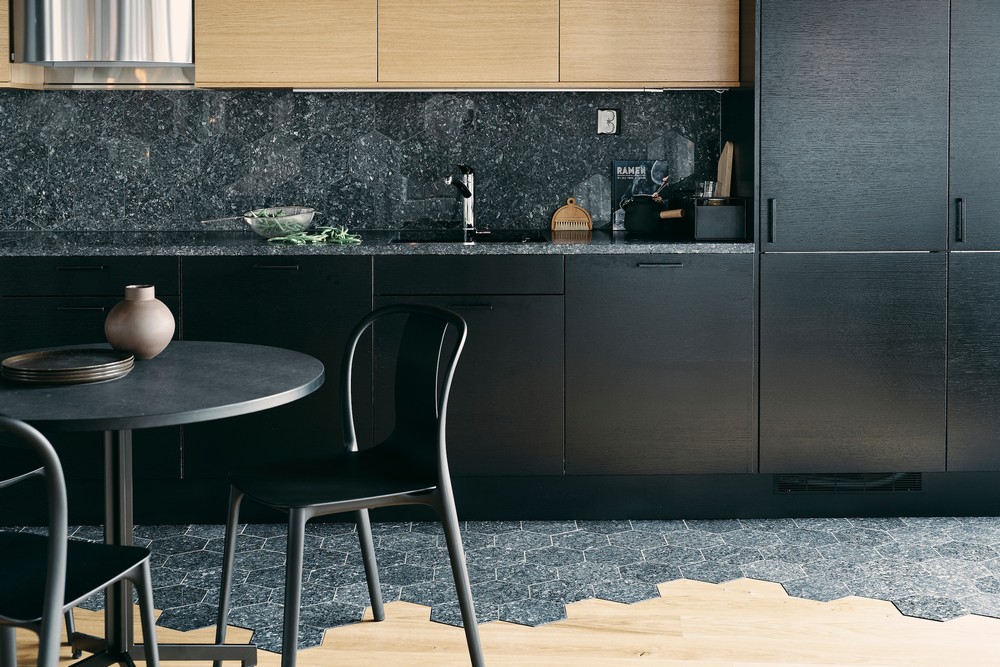 Opting for a monochromatic scheme for both your decorative hardware and cabinetry is always a good choice. In this set, other elements of the kitchen also benefit from the same palette while others were designed in lighter tones, creating a sleek and eye-catching contrast.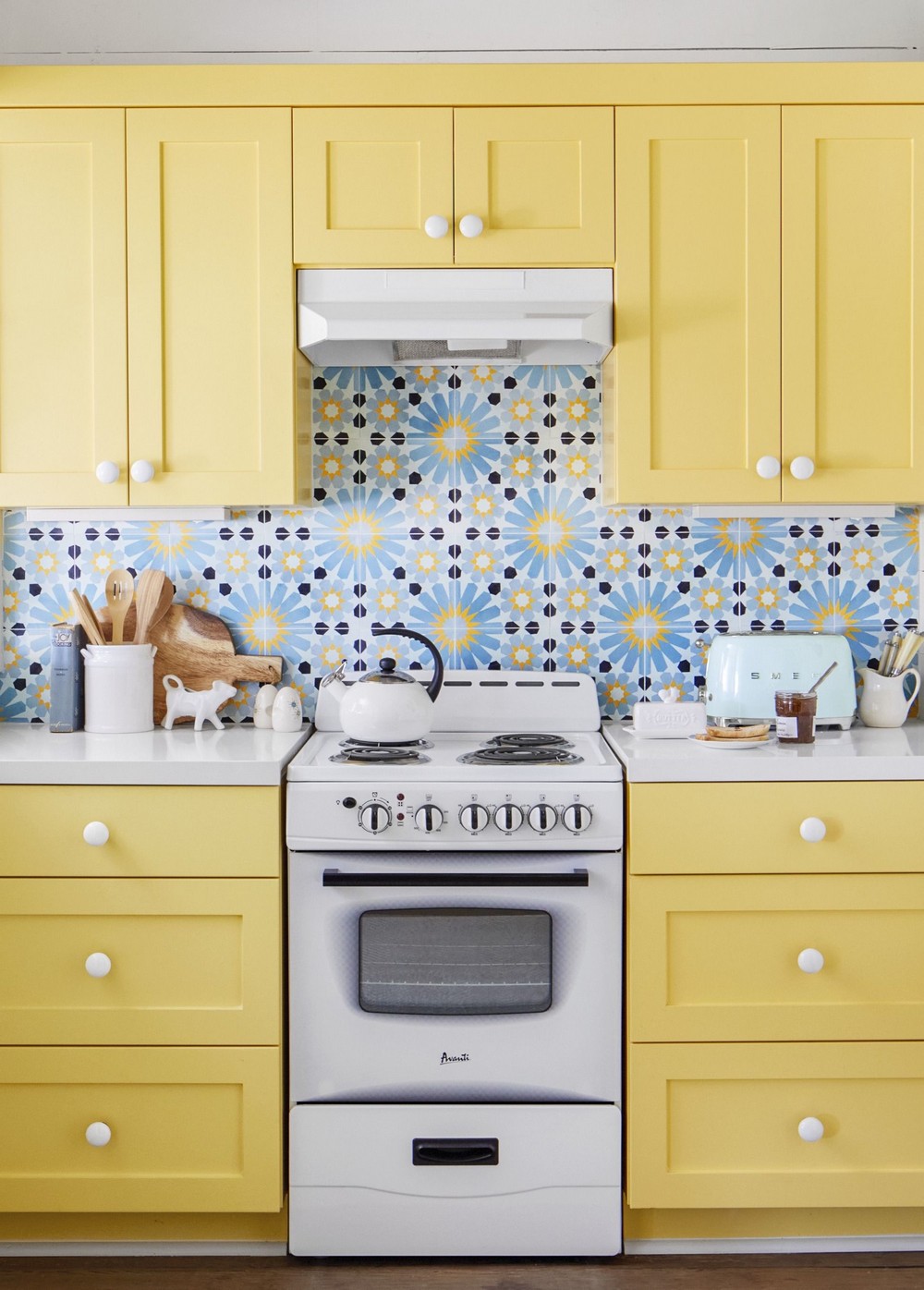 White porcelain knobs give a refreshing touch to this smaller kitchen design. In addition, this space is further enhanced with retro-inspired kitchen appliances, a patterned tile backsplash and painted cabinets in a light yellow tone.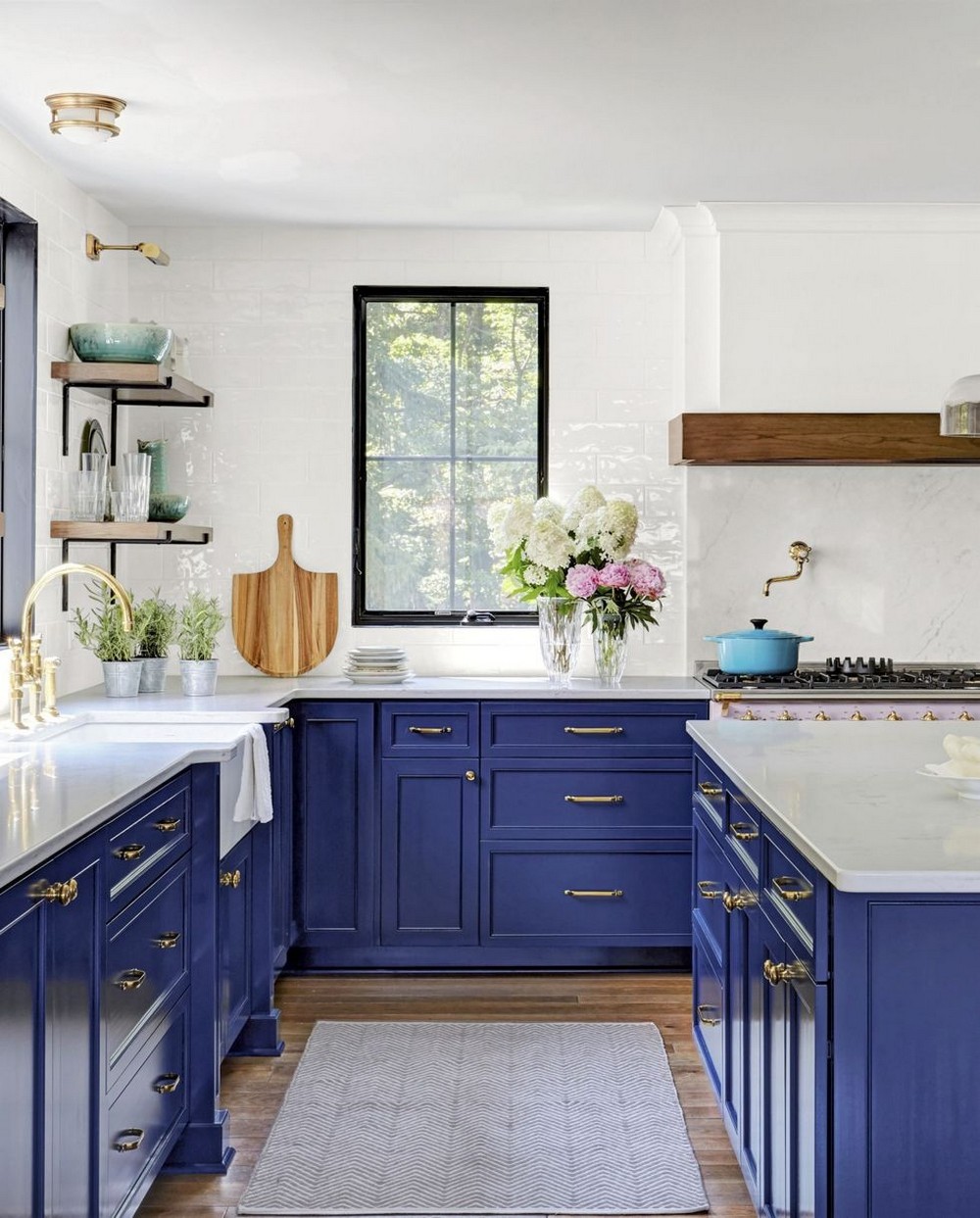 When it comes to color combinations, one of the best to use particularly for kitchen interiors is indigo and gold as it grants a royal-like feel. In this remarkable set, the sleek gold arch cabinet pulls and round knobs are mixed with indigo painted cabinetry to create a striking visual impact.
⇒ Read Also: Kitchen Renovation – Trendy Design Tips for a Complete Aesthetic ⇐

If you want to discover more about the exclusive and luxurious world of PullCast and our elegant collections of decorative and architectural hardware, then feel free to follow us on social media: Facebook, Pinterest, Twitter, Instagram, Linkedin, and Youtube!
Source: Living, Etc.
Kitchen Design