Extraordinary Swimming Pool Ideas with Uncanny Design Details ⇒ From spa-like retreats to modern rustic environments, in today's article, PullCast Blog explores a series of swimming pool ideas that will make you want to relax in finely designed upholsteries or dive in and float all day long! swimming pool ideas, swimming pool ideas,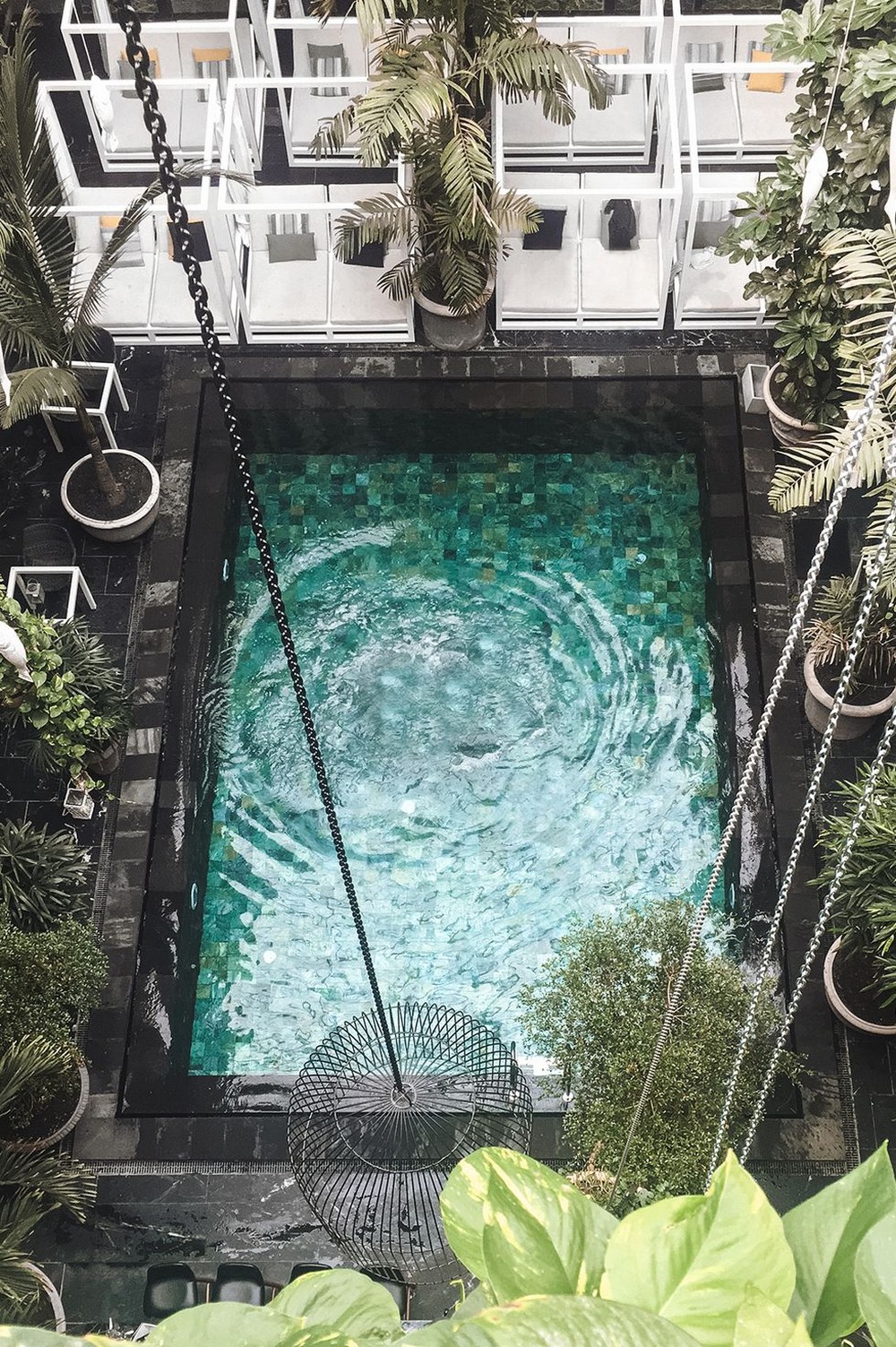 If you prefer to create a moodier swimming pool environment, then opting for design details such as darker stone tile, daybeds, and cabanas are the way to go. These elements are bound to give your outdoor area, a posh pool club vibe.
When it comes to swimming pool ideas it is important that you keep it consistent with the architecture style of your home, so everything design-wise is fluid. Take, for example, this outstanding swimming pool idea that features a color contrast between turquoise and white and also keeps the nautical theme throughout, from the ropes to the ocean-inspired door lever.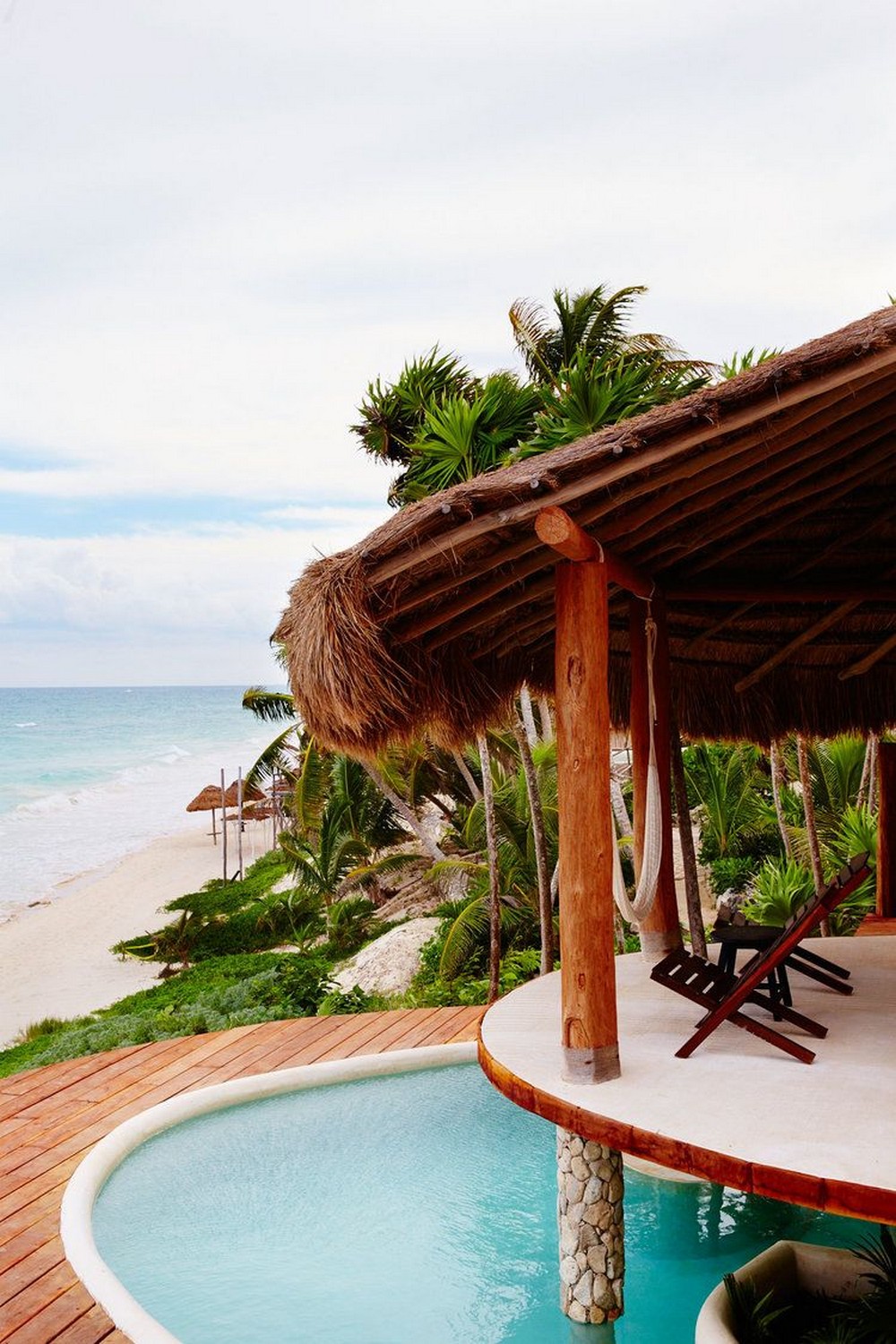 If your outdoor area is built into a hill, then it is best if you have a below the deck pool, similar to what's represented above. Round pools are a great way to deviate from the standard rectangular look and we love how the patio above reflects the circular motif.
⇒ Read Also: Summer Trends: 8 Ocean-Inspired Designs to Discover at PullCast Shop ⇐
Introduce a modern rustic touch to your outdoor area by adding barn-like sliding doors and then further enhance its design by placing a decorative hardware piece, like the Baruka door pull, as you can see depicted above. This will make your swimming pool area much more welcoming and stylish.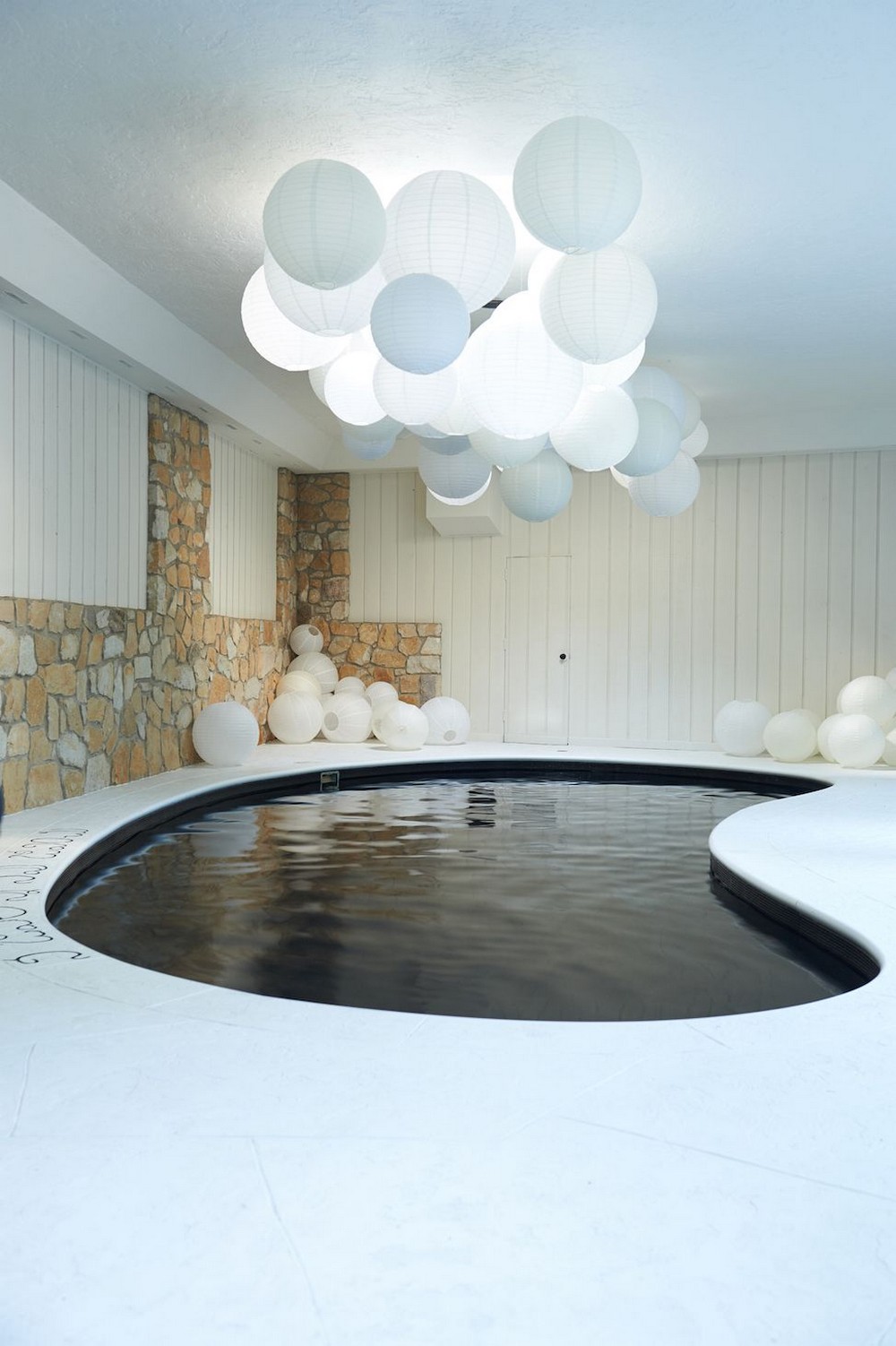 This indoor swimming pool area was designed by Leanne Ford Interiors and it is certainly bursting with style and mid-century influences. This space is completed with painted wood paneling, brushed cement flooring, stone accents, and lantern installations. Overall, it is a true statement that you should never underestimate decor no matter what the division.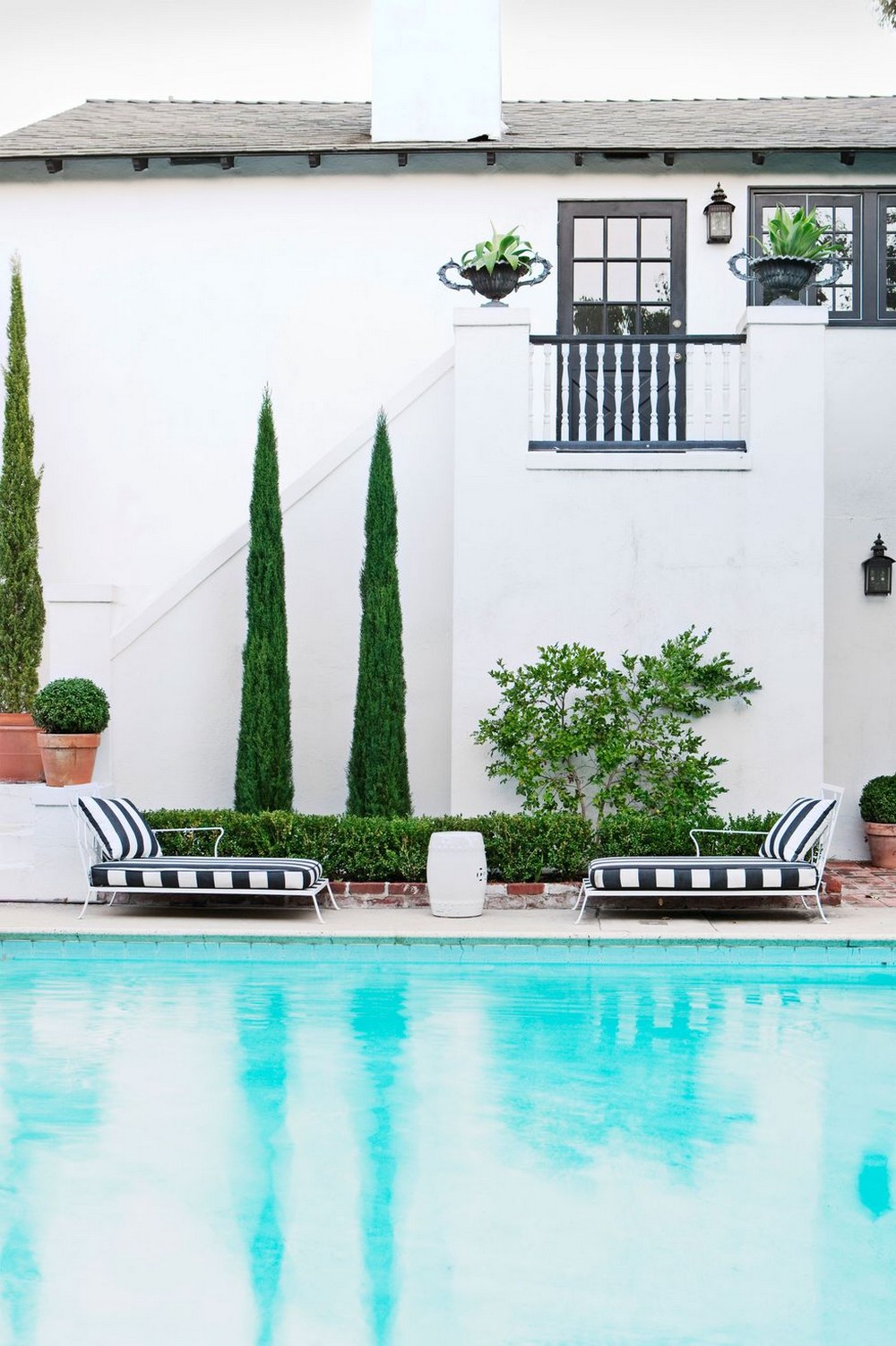 Surrounding your swimming pool with as much greenery possible is an excellent way to upgrade your outdoor landscape design and make it your own personal relaxing retreat.
Nothing would be more relaxing than creating your own personalized spa that leads the way to a pool with Baja shelves and gorgeously designed tiles. swimming pool ideas
⇒ Read Also: Rooftop Design Ideas for Warm Summer Nights ⇐
If you want to discover more about the exclusive and luxurious world of PullCast and our elegant collections of decorative and architectural hardware, then feel free to follow us on social media: Facebook, Pinterest, Twitter, Instagram, Linkedin, and Youtube!
Source: House Beautiful
Extraordinary Swimming Pool Ideas