Dubai Travel Guide 2022⇒  Get ready for an unforgettable journey through this Dubai Travel Guide 2022! A guide where you will find the trendiest places to visit and, some of Pullcast's jewelry hardware pieces also inspired by travel as well.

---
---
Dubai
---
Travel Guide 2022
MUSEUM OF THE FUTURE
This irreverent museum showcases in the best way how technology can improve our bodies and minds, and manage social and economic solutions. It also allows us to see the best of the past and prepare in an immersive way for the future. Features, like reimagining climate change 30 years from now, will educate people and try to change this future as presented. The Museum of the Future also provides advanced courses, workshops, and discussions using existing state-of-the-art technology and scientific solutions to explore futuristic innovations. A magnificent place to visit, right?
AIN DUBAI
One of the must-see visits to this magnificent city is the astonishing Ain Dubai! If you have the possibility to go to this attraction you most certainly won't get disappointed! It is located on Bluewaters Island and it has broken world records by being the tallest Ferris wheel of its kind in the world! You'll get to see the breathtaking coastline of Dubai and, there also exists a leisure area as well. Brilliant, right?
THE LOST CHAMBERS AQUARIUM
At The Lost Chambers Aquarium, you will emerge in the beautiful sea life and, you will get to see more than 20 marine life exhibits as well! The glass tunnels will turn this experience even more exciting, Dubai!
JEWELRY HARDWARE PIECES TRAVEL-INSPIRED

Our sophisticated Skyline is inspired by the uniqueness of the view from metropolises and their grandiose skyscrapers. A beautiful piece that will enhance your interior design project. Amazing, right Dubai?
Get the look
Image courtesy of Clé de Maison
Our unique Karat comes from inspiration from the beautiful world of diamonds. In a city like Dubai, it is impossible not to fall in love with the luxury and grandeur of this precious stone. A simple yet sophisticated jewelry hardware piece that stole our hearts, and we hope it does the same for you!
Get the look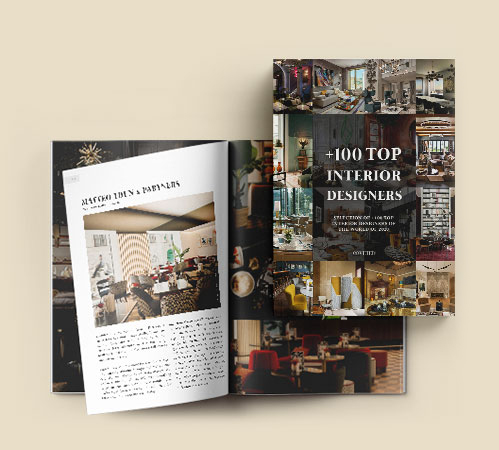 If you want to discover more about the exclusive and luxurious world of PullCast and our elegant collections of decorative hardware, then feel free to follow us on social media: Facebook, Pinterest, Twitter, Instagram, Linkedin, and Youtube
---
⇒ Download Our Catalog And Discover Our Products ⇐
---
Hope you enjoyed this journey through Dubai Travel Guide 2022!