Enduring a bathroom remodel can be a challenge, especially in a busy household where parents used to have a master bathroom of their own have to share with the kids. But if you know what to expect and do some planning, organizing, readjusting, and scheduling ahead of time, you can ease the process. Here we collected the best

bathroom design ideas

to inspire you for the creation of an absolutely breathtaking space.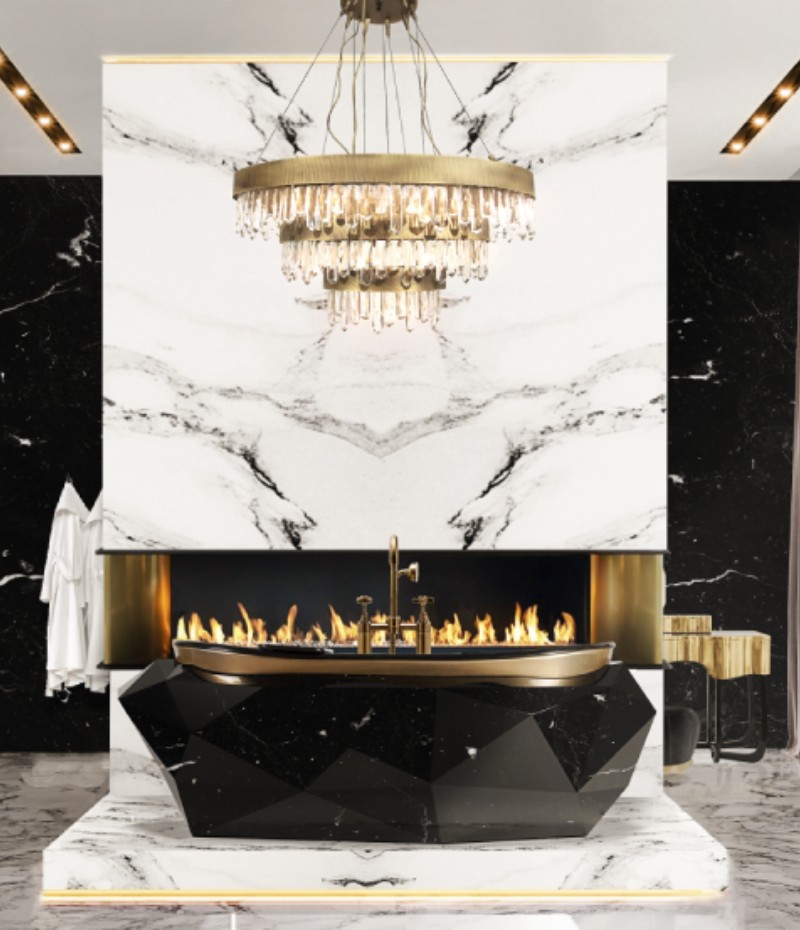 The Diamond Bathtub by Maison Valentina turns heads wherever it stands. It features a wooden structure finished in a high gloss black varnish, a color that contrasts perfectly with the gold-painted rim, covered in high gloss varnish. Besides its irregular shape inspired by its jewel's name, it has a built-in oval tub that will provide you the most comfortable soak.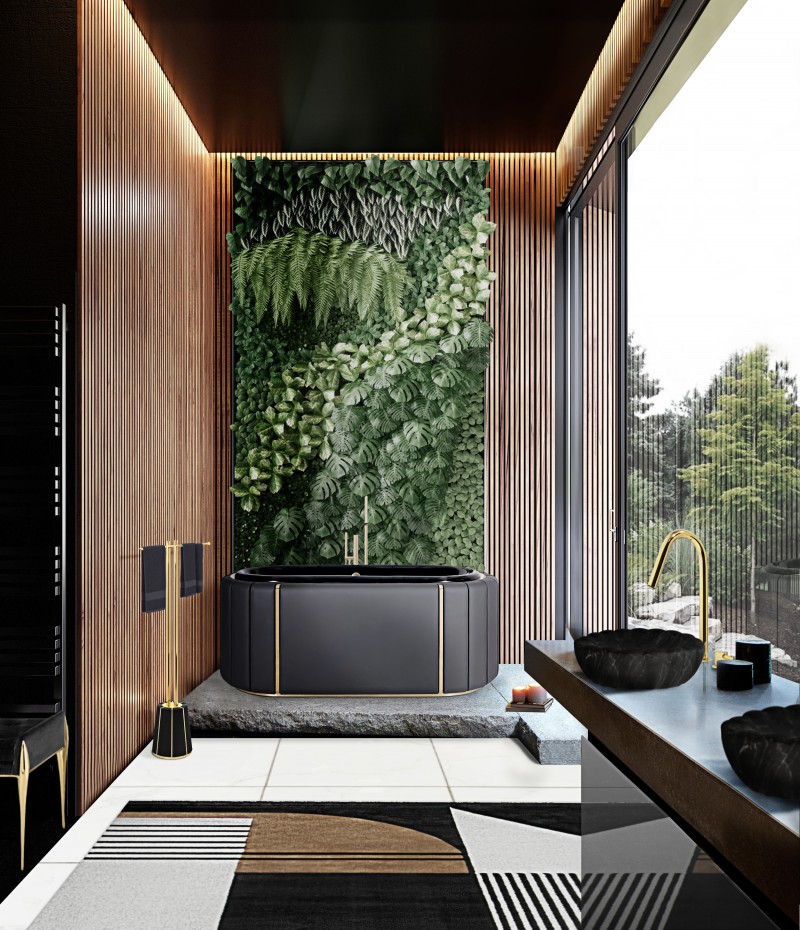 This bathroom design is elegant and fresh. Vertical gardens transport us to nature and gives us a sense of freedom. It's a perfect space to rest after a long day! Darian Bathtub was conceived with precise knowledge of production techniques and materials, each with different specialties, from metalwork to upholstery. It features a cluster of gold plated brass asymmetrical bars enveloping a black leather structure, that results in a blend of artful and stout personalities.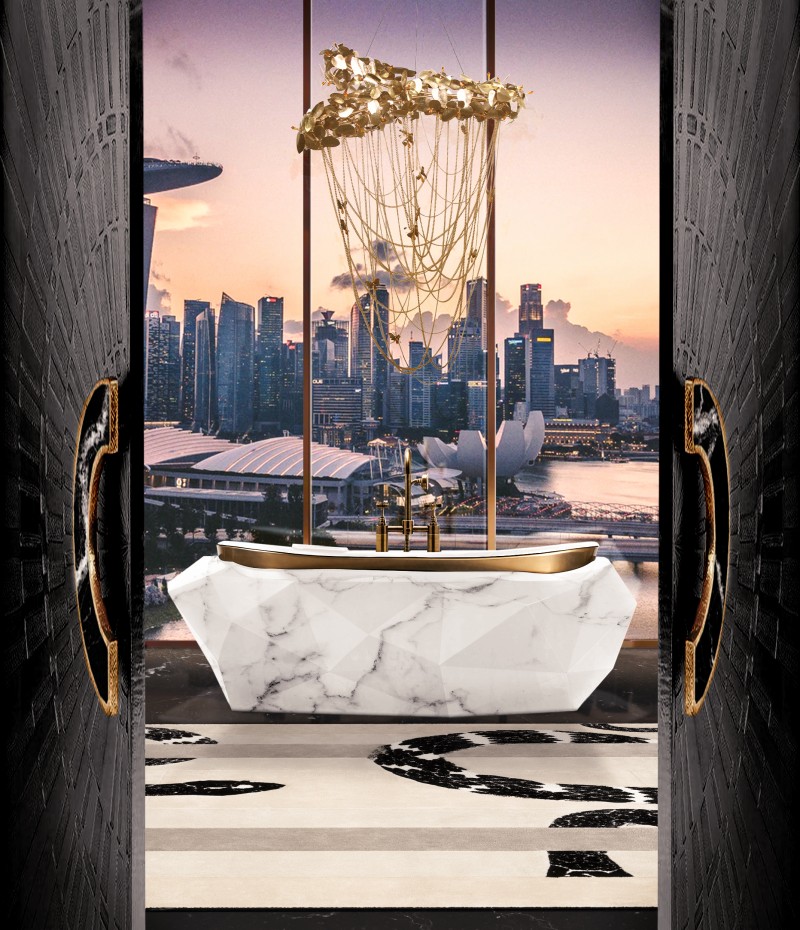 Are you looking for luxurious bathroom accessories? Diamond faux marble bathtub it's the perfect piece. With a golden rim, this small detail can make all the difference in your bathroom design!

See Also: Decor Ideas to Consider When Choosing Bathroom Cabinet Hardware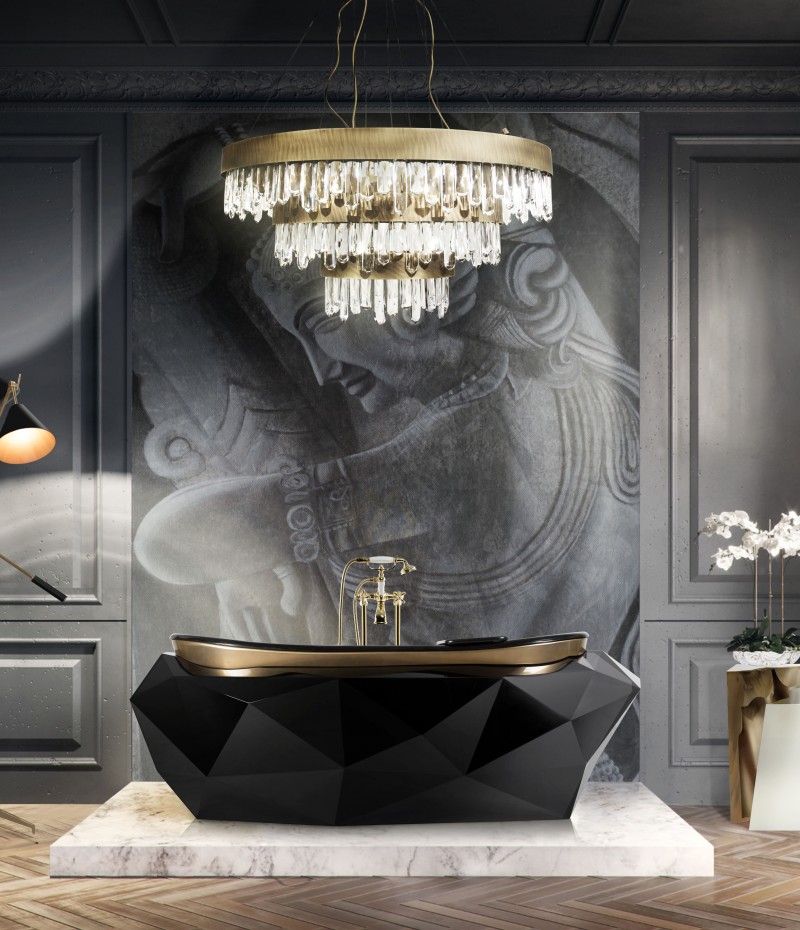 One more gorgeous space decorated with Diamond bathtub. Create a perfect atmosphere for your bathroom design with luxurious accessories by Maison Valentina. The oval tub gives a bold and sophisticated appearance, which you definitely don't want to miss.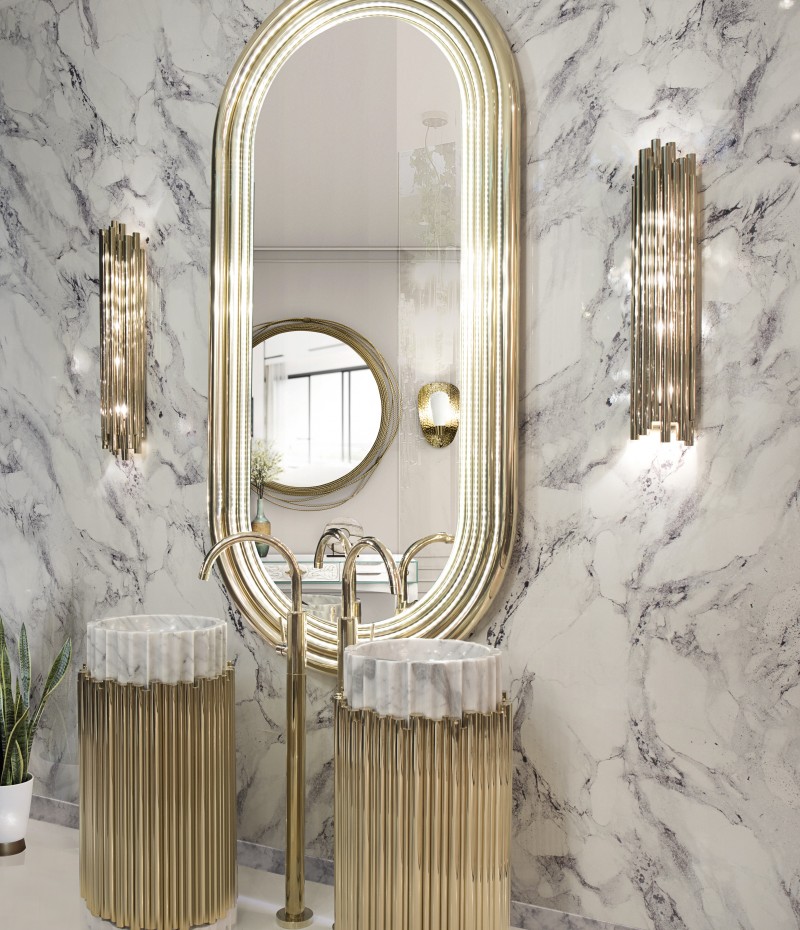 Classic and elegant, marble is always a good choice when it comes to bathroom design. Inspire yourself with Symphony Vessel Sink.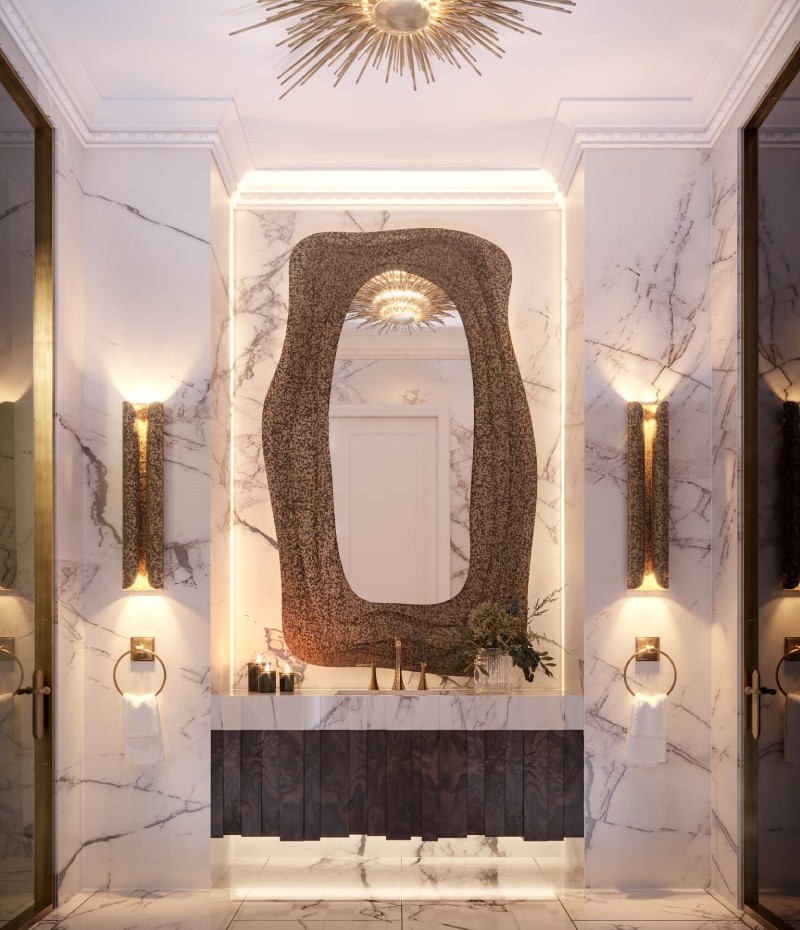 A Unique Powder Room Design can create an incredible feminine refuge. Kumi Mirror can do part of this due to its glossy hammered aged brass.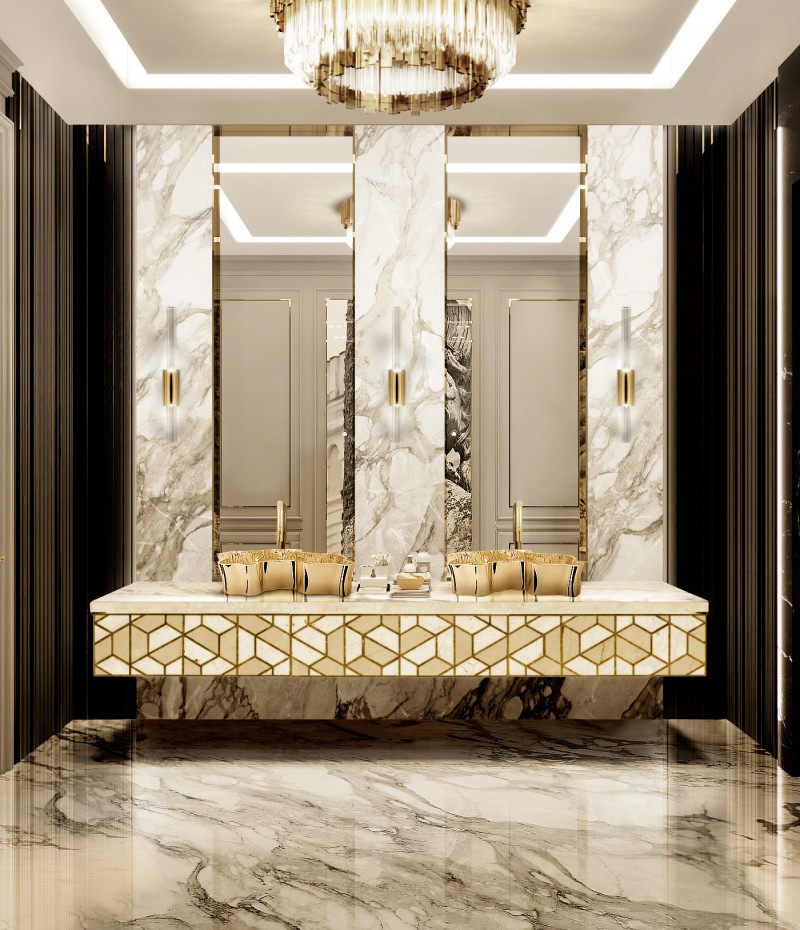 A good bathroom design is really a cornerstone of luxurious living because it is our most private realm. Do you love the look of a luxe master bathroom? Get five-star style with these luxury bathroom ideas!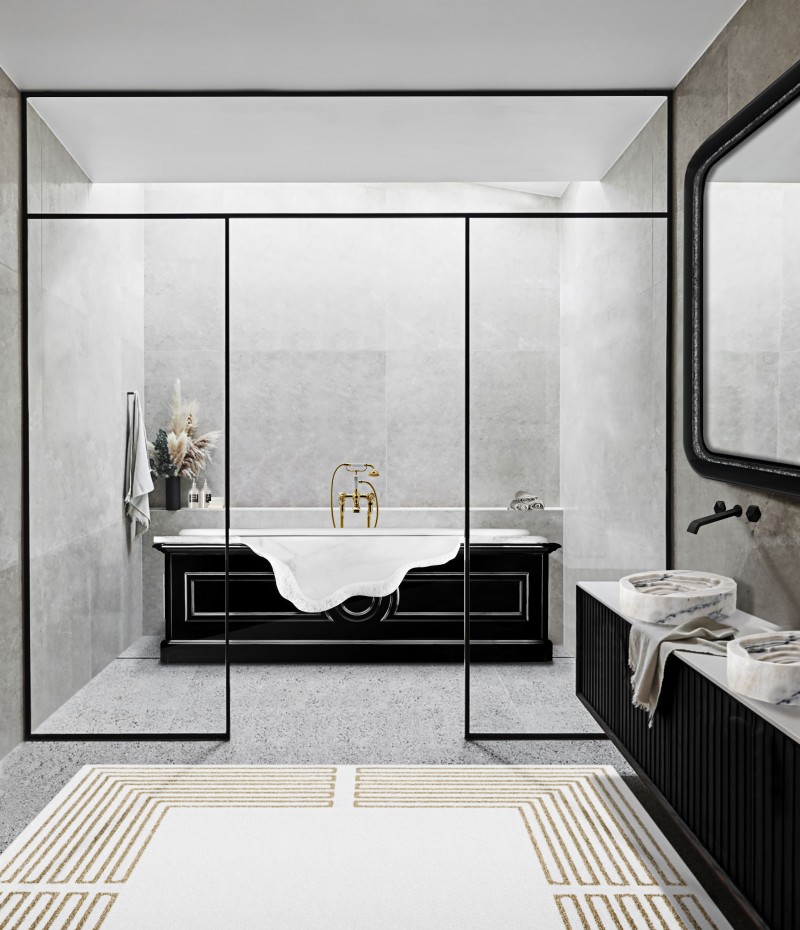 This bathtub combines Ibiza marble and wood and is inspired by the ancient city of Petra, where buildings are directly carved in stone cliffs. The black gloss looks of the wood matching the different shades of white turn this piece into one everlasting exclusive visual experience for the most luxurious bathroom design.
READ ALSO: Bathroom Ideas: How to Give A Riveting Yet Timeless Vibe to Your Decor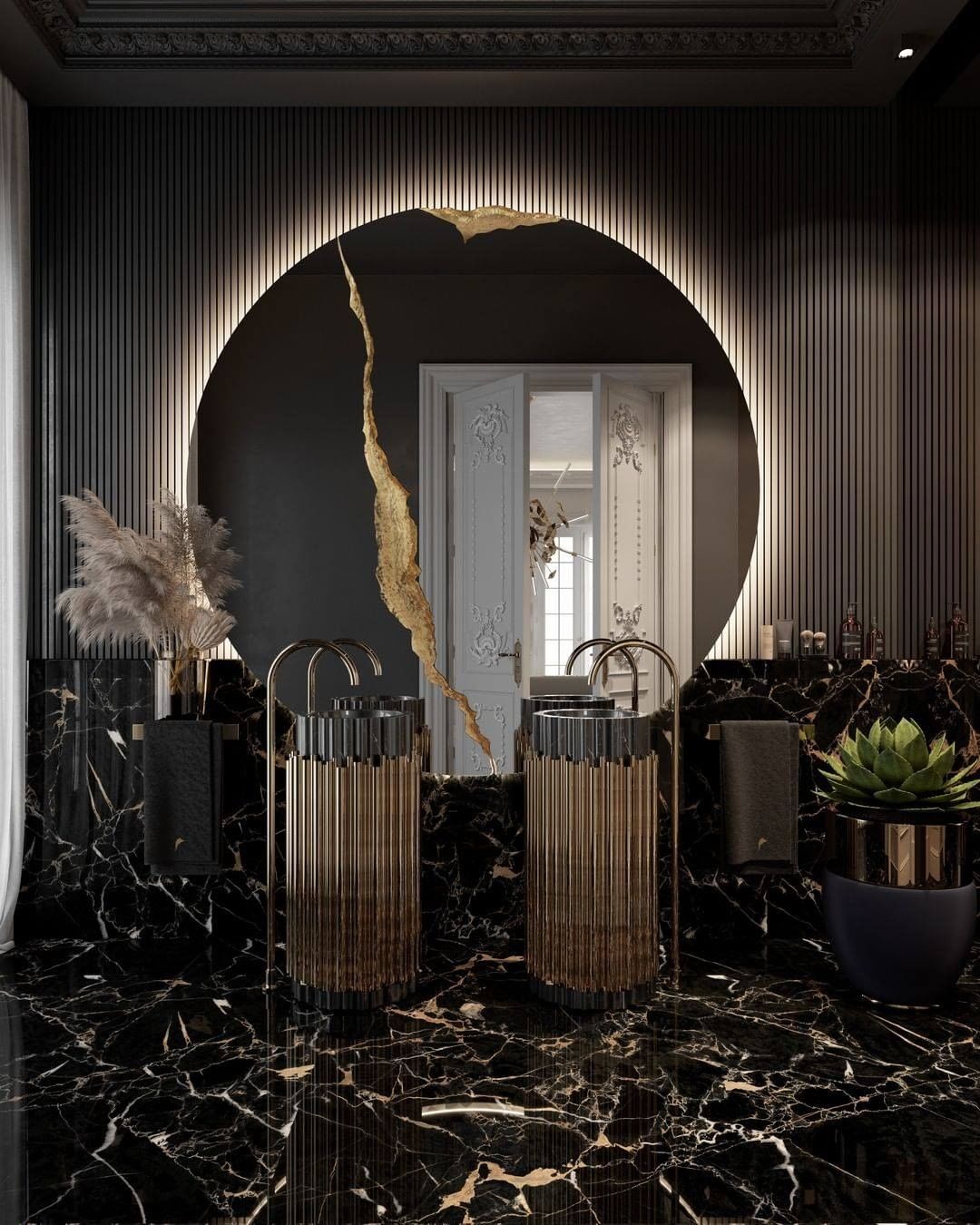 If you need to decorate your bathroom, you have to take a look in the Symphony Freestanding. It can give elegance, luxury, and style to your space.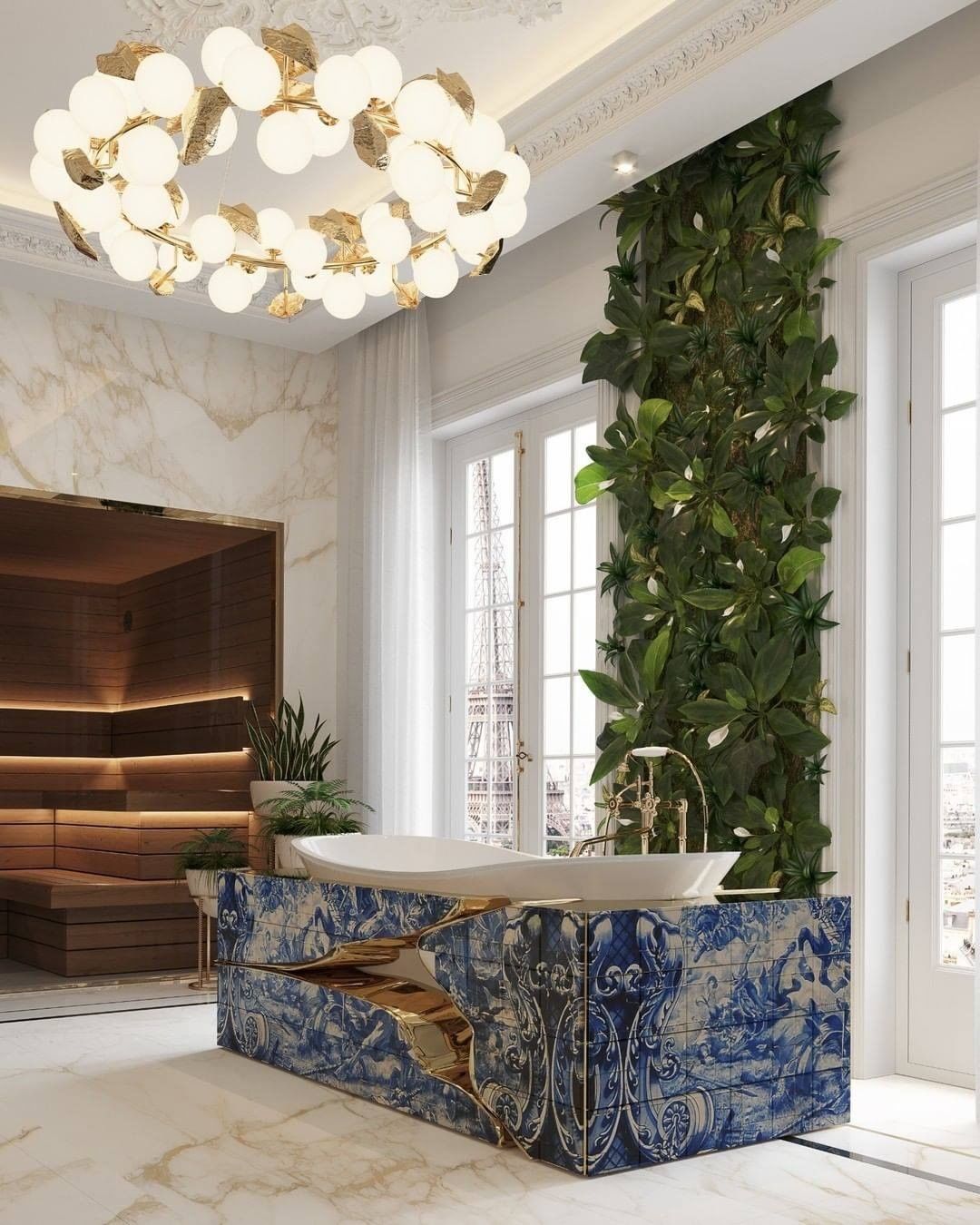 The tiles can add the missing touch to your bathroom design. Inspired by Portuguese Culture, Lapiaz Bathtub is unique due to its hand-painted tiles. An artistic piece created to be astonishing!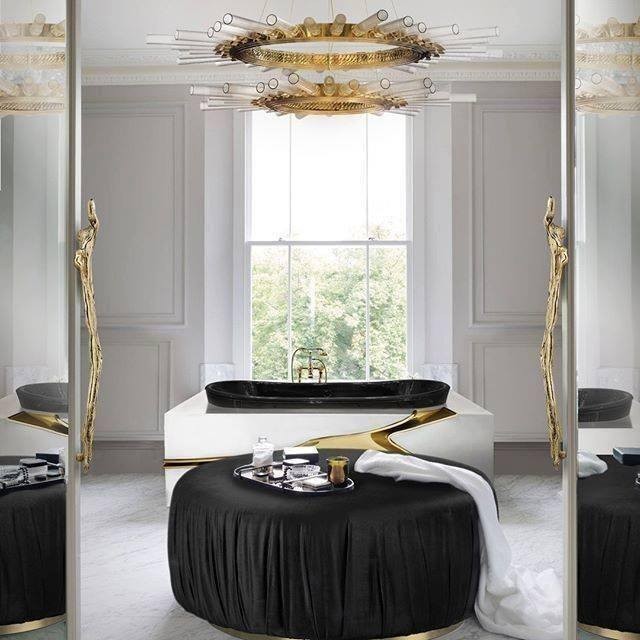 The bathroom can rightfully become the most sophisticated, glamorous and perfectionist room in your apartment. Definitely, a statement bathtub that stands out in any bathroom project. If you want to enjoy every minute of your SPA procedures and add some luxury taste to them, think carefully about small details such as entrance door pulls in your interior design. Explore Flow Door Pulls by PullCast, which will grant you a heavenly entrance look!
Get The Look
Did you like our article Bathroom Design Ideas That Will Steal Your Breath Away? Let us know!

Comb Hardware Family
If you want to discover more about the exclusive and luxurious world of PullCast and our elegant collections of decorative hardware, then feel free to follow us on social media: Facebook, Pinterest, Twitter, Instagram, Linkedin, and Youtube
Bathroom Design Ideas That Will Steal Your Breath Away
Bathroom Design Ideas That Will Steal Your Breath Away