Autumn Trends 2021 – 7 Jewelry Hardware That Match Autumn – In today's article, PullCast Blog will explore the Autumn trends of 2021 showing you some exclusive decorative hardware designs inspired by this season of the year.  When leaves drop from the trees it means that it is a fresh start, so as our customized jewelry hardware pieces.
When fall is upon us, we say goodbye to the sunshine-filled days of summer and hello to the cozy nights of autumn, with these stunning hardware products, we help you get in the mood for autumn and make your home a little more glorious just in time for the change in seasons! Autumn Trends 2021
Comfort and color contrast will be two of the main recurring themes for the season with attention to detail being a close runner-up and the silent closer that ties everything together. Decorative hardware, while sometimes overlooked can certainly shift the mood of an interior, mainly due to its ornamental potential. Below, you can find a series of universal fall trends that will be rather prominent for this season!
EARTHY INSPIRATIONS ARE ALWAYS WELCOMED
Introducing earthy inspirations to your home decor can go beyond bringing the outdoors, indoors or just adding greenery throughout, instead, a simple piece inspired by earth's diversity can surely do the trick. For instance, PullCast has over the years developed a unique collection that had its origin in the brand's incessant pursuit of finding the most distinguished forms, shapes, and textures and converting them into unique hardware pieces that are heavily inspired by the wonders of nature. Just to name a few examples, the Kesya hardware family stands out for its uneven textures whereas the Flow door pulls present an organic shape that decodes sophistication and personality and brings a natural sense to any interior. Of course, one cannot talk about earthy inspirations without mentioning the core elements, such as trees, leaves, or branches, all of which can be found in the Kerma, Leaf, and Limb handles and pulls, respectively.
Autumn Trends 2021
Linckia Drawer Handle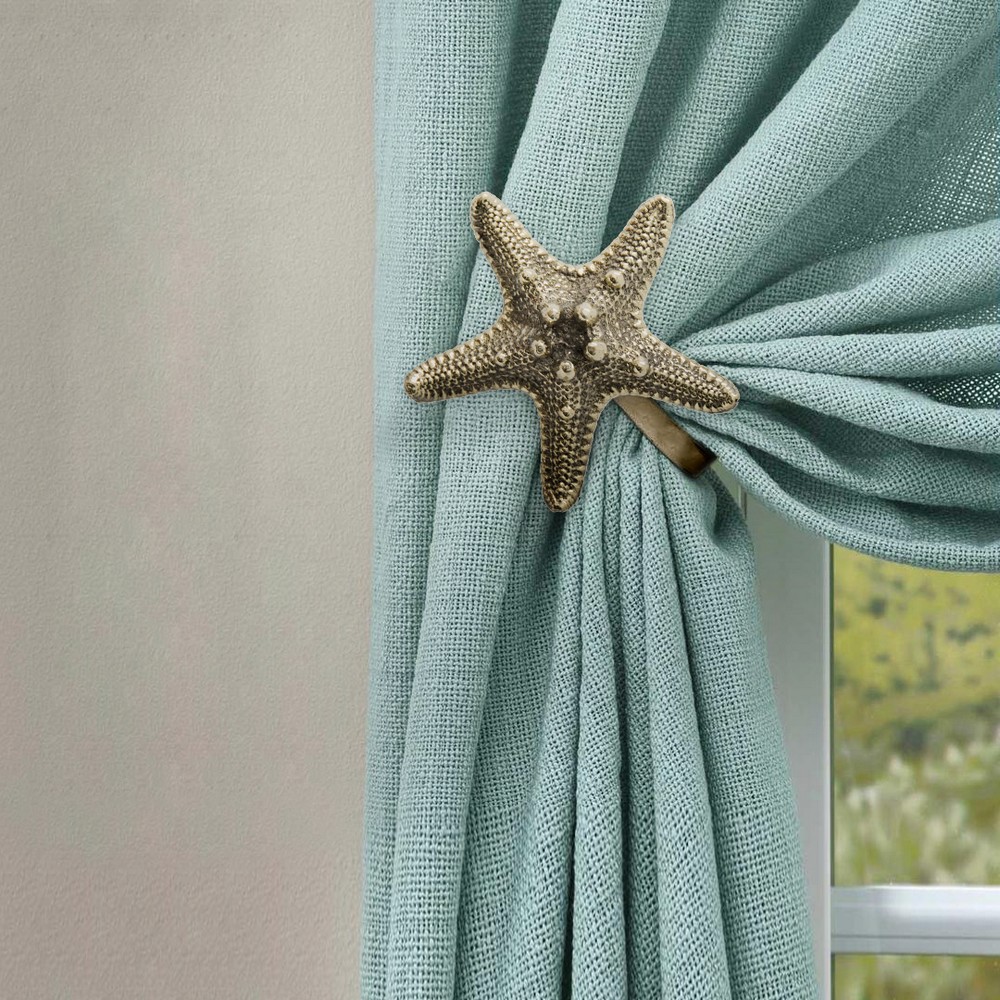 From the nature-inspired aesthetic to the use of maximal design features and bold color schemes, this new season will beyond doubt bring a plethora of possibilities! Trends like biophilia or sustainability were shaped as a way to connect one with a more natural environment, thus having the main purpose of improving one's well-being through either natural designs or inspirations of it. This doesn't mean you have to automatically transform your interiors into a natural habitat, but adding design elements like ocean-inspired hardware pieces, or an earthy color palette are ways to provide a relaxing and nurturing decoration contrast that will make for a grounded interior. Autumn Trends 2021Autumn Trends Autumn Trends
⇒  Most Iconic Projects With PullCast Hardware ⇐
Kesya Door Handle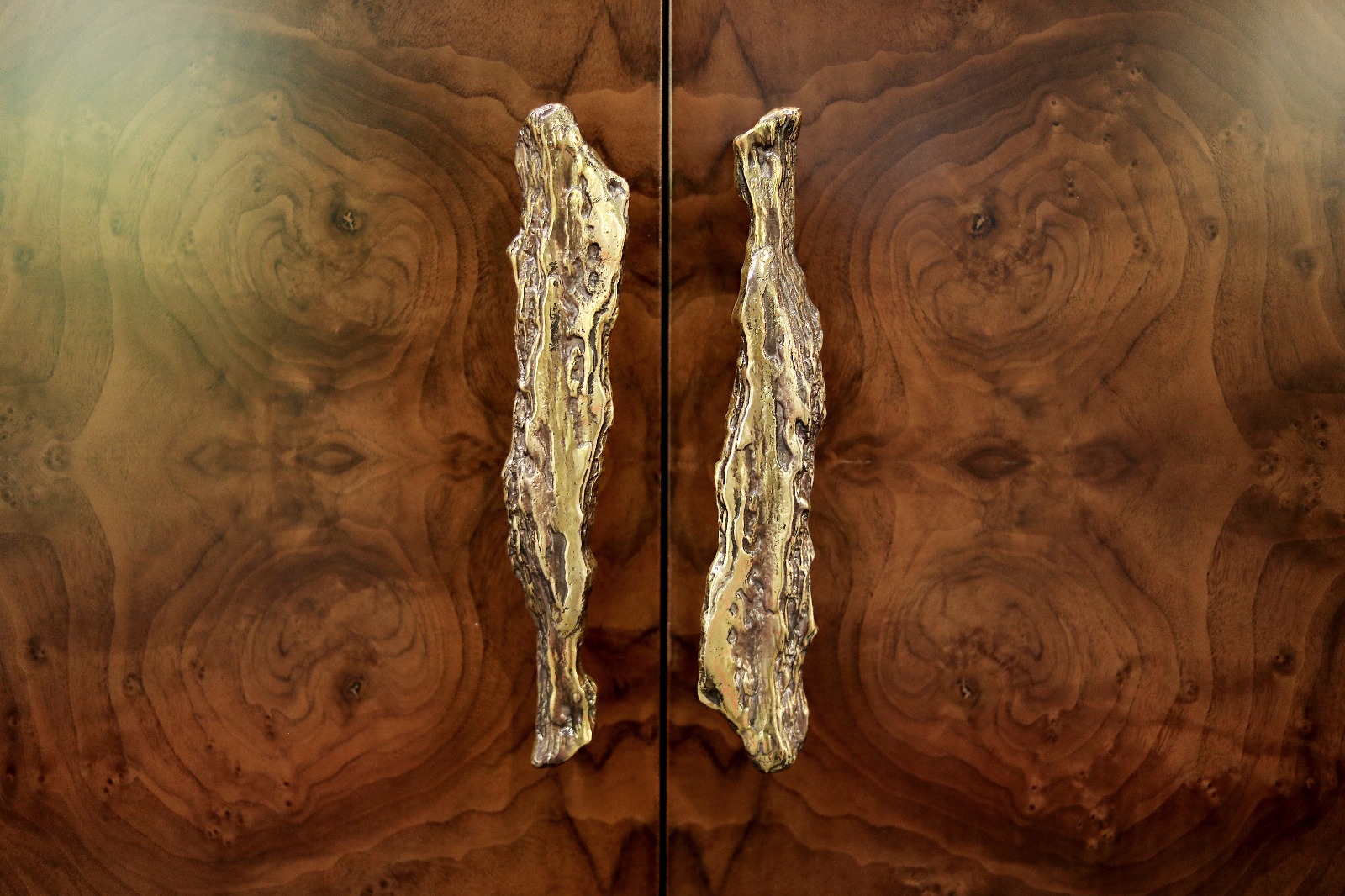 The Kesya hardware was inspired by the uneven texture of the bark pine tree. Honoring the past and ancient roots but evoking prosperity, this distinguished door pull enables you to create a sculptural scheme in your furniture designs.
Our jewelry hardware has similar 3 finishes, polished brass, aged brass and brushed brass. Maybe you are wondering why brass? Brass is durable and resistant to corrosion, making it an attractive option from early on in the door hardware making process, when handles were first created by brazing two pieces of metal together and then through casting beginning around 1846.  Autumn Trends Autumn Trends
VARIABLE HUES OF ULTIMATE GRAY
Considering the current trends in a drawer and door hardware, there are many finishes one ought can choose from, however, the glimmering silver tones will always be one of the most preferred as their timeless and clean aesthetic is undeniable. Neutral tones such as ultimate gray, which was actually one of the hues chosen by Pantone as the color of the year, alongside illuminating, play extremely well in contrast with other neutral or more colorful designs making quite the statement detailand decor-wise. According to the renowned color institute, Pantone, composure, steadiness, and resilience are some of the best terms used to describe the effective nature of ultimate gray. Autumn Trends 2021
Flow Door Pull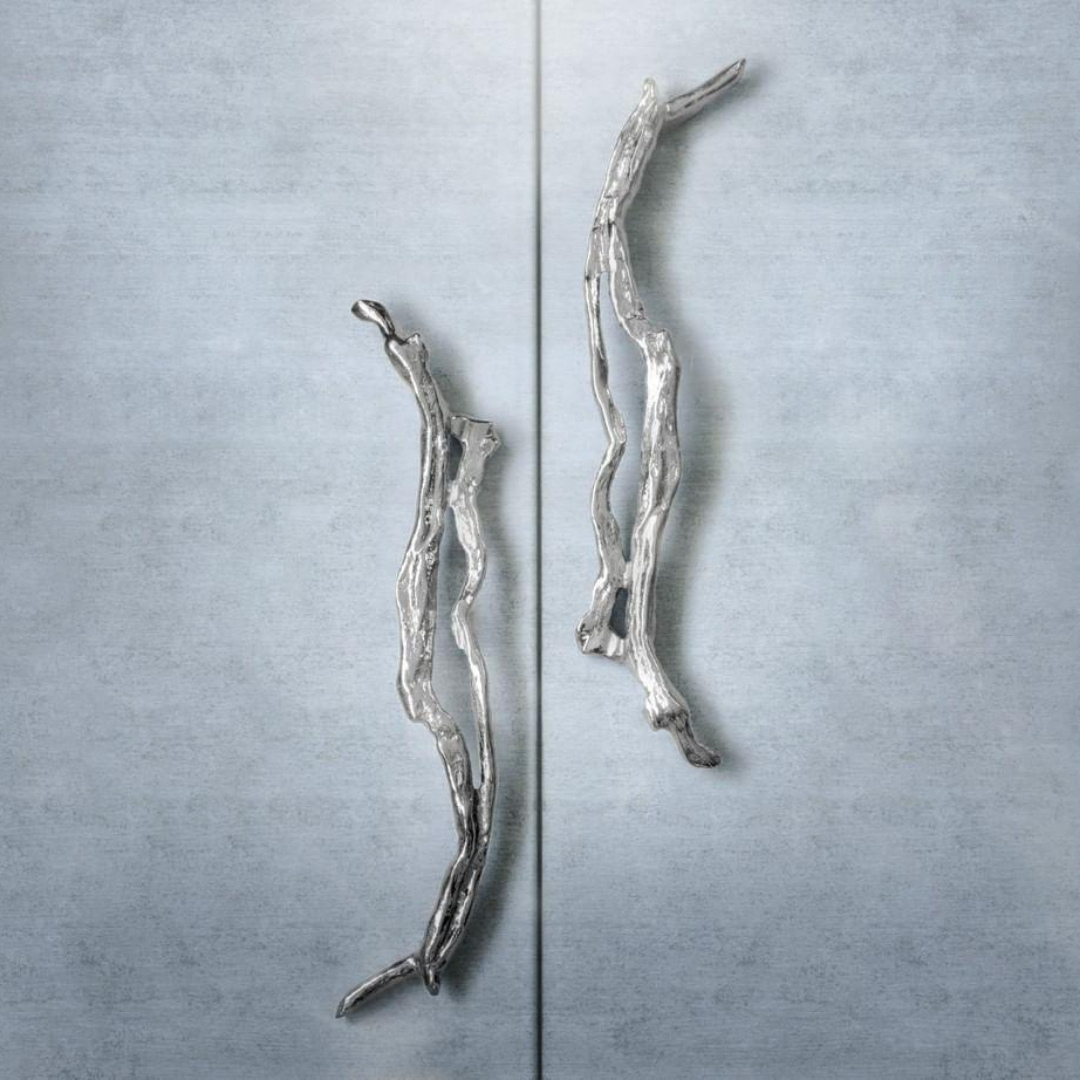 In interior design, darker or lighter shades of gray are always welcomed as they are rather complementary tones and visually appealing to the eye. Ultimate gray acquires many subtle variants and it will certainly trend in many homes across the world. When it comes to decoration, this timeless and versatile neutral offers a wide array of possibilities. The following decorative hardware designs are a few examples of such a statement as they are presented in a neutral scheme in variable hues of gray. They can be found throughout PullCast's collections, which are inspired by a comprehensive range of world-related topics, from nature to the cosmopolitan lifestyle as well as marine life. Autumn Trends 2021
Twig Door Pull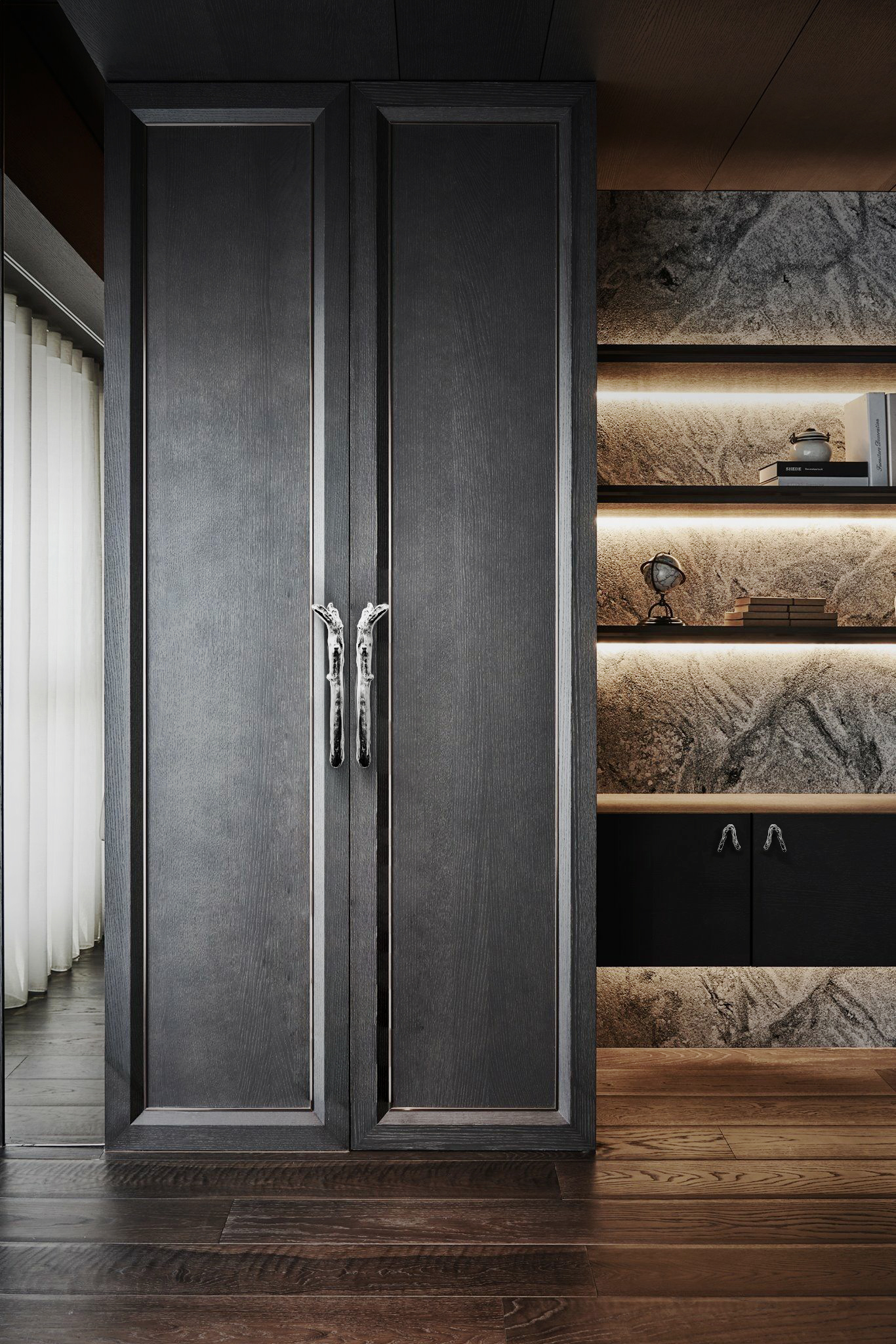 Twig door pull portraits extended strength and character, a key architectural hardware element to your designs. This door pull empowers you to uplift any atmosphere you are willing to create, with unique and artistic luxury hardware elements. Autumn Trends 2021
Cold, but powerful! The silver aspect was spotted through major fashion houses during runways for the season fall-winter fashion trends. A minimal elegance that upgrades any interior, like the Twig and Limb hardware. Autumn Trends 2021
Autumn Trends 2021
Strelitzia Door Pull
The Strelitzia door hardware was inspired by what many considered to be the "flower queen" for centuries, native in South Africa. The paradisal and delicate aesthetic of said flower was then translated into an exclusive decorative hardware piece whose silhouette portrays a dash of romanticism and subtle refinement when installed in modern or contemporary interiors. Autumn Trends 2021  Autumn Trends 2021

GEOMETRIC SHAPES
Strong and bold shapes with geometric allure will always be trending, especially when combining functionality and a sculptural scheme. For the fall season, one of the biggest tendencies will be dimensional styles that play with lines, shapes, and forms. When it comes to decorative hardware, a geometric knob can stand apart from the rest no matter its pattern. The Waltz drawer handle, for example, takes the shape of a hexagon and it is an industrial-styled piece of extreme simplicity that also gives a nod to the Art Deco movement. Another example would be the Skyline hardware family whose straight architectural lines make an impressive statement. Autumn Trends 2021
Skyline Door Pull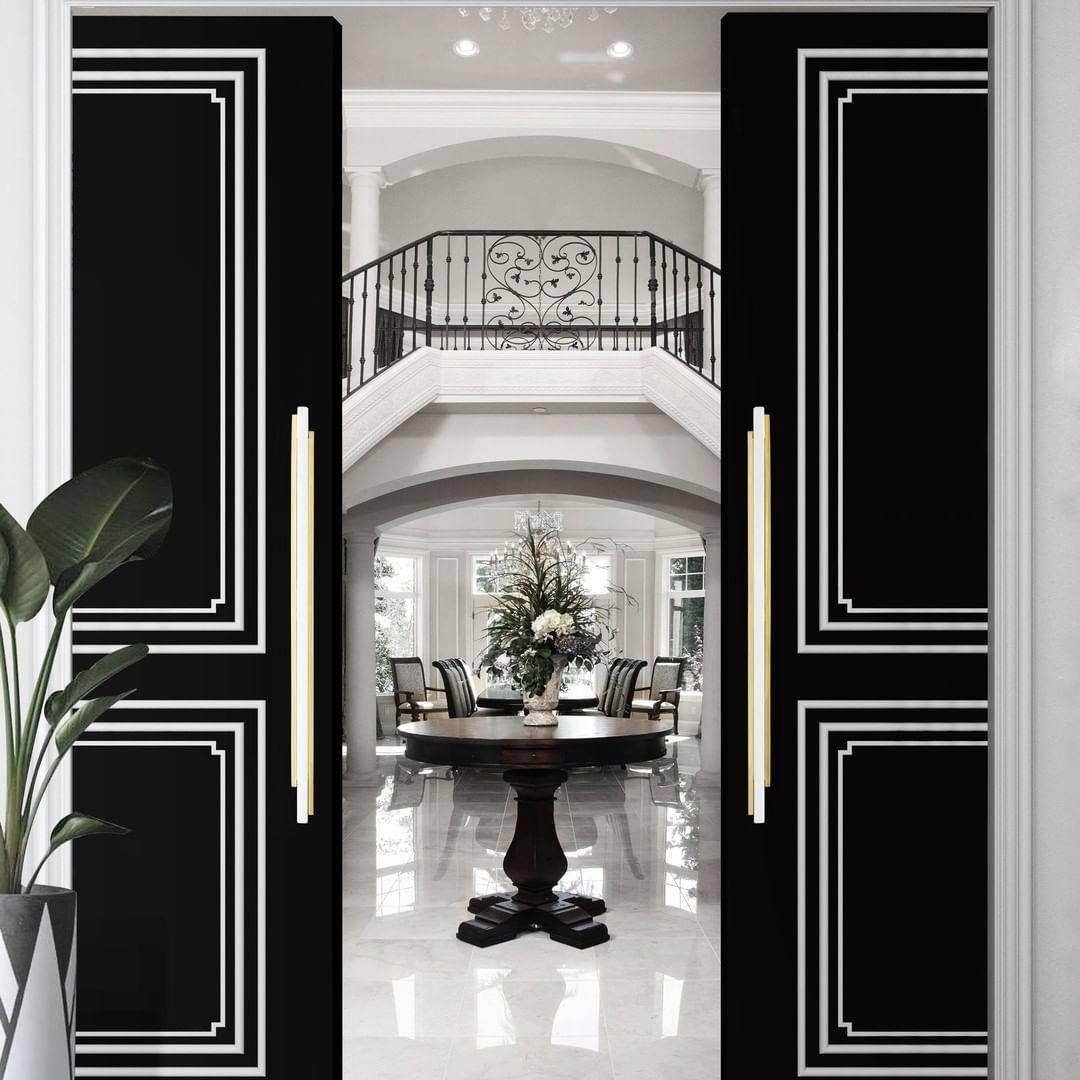 For any major metropolis, beauty is a precious backdrop even to appreciate things from afar. Skylines are the city's profile, an iconic symbol, and just like our door pull, create a silhouette when set in context. Mix and Match your designs with the Skyline Cabinet and Door Hardware. Autumn Trends 2021 Autumn Trends 2021 Autumn Trends 2021
Limb Door Pull
Bringing a bit of greenery into your home interiors will only present benefits not only style-wise but also to your wellbeing. For instance, placing hanging plants in an all-white wall will add a more interesting character to your space. You can easily achieve this look by placing them inside minimalist frames or pendant-like objects, and ultimately, give your home a touch of the outdoors. Nevertheless, you can also go all out and opt for humungous nature plants with lush leaves and thick foliage and play around with their display. Make sure to also pay attention to natural finishes and textures! Autumn Trends
⇒ How To Choose Perfect Decorative Hardware Online⇐
INTRODUCE TEXTURED DESIGN
One of the latest trends in the interior design industry is textured designs, mainly due to their ridged aesthetic. Cabinets, sideboards, and drawers can benefit from this trend not necessarily by having a textured character but by having a complement that does, such as decorative hardware. This is where details can make a difference. Textured hardware pieces, such as the Acorn drawer handle and the Baruka door pull add a dramatic accent that can bring a whole new level of edginess to a furniture design, and at the same time, make the space feel more interesting and substantial. Autumn Trends 2021
Autumn Trends 2021
Acorn Drawer Handle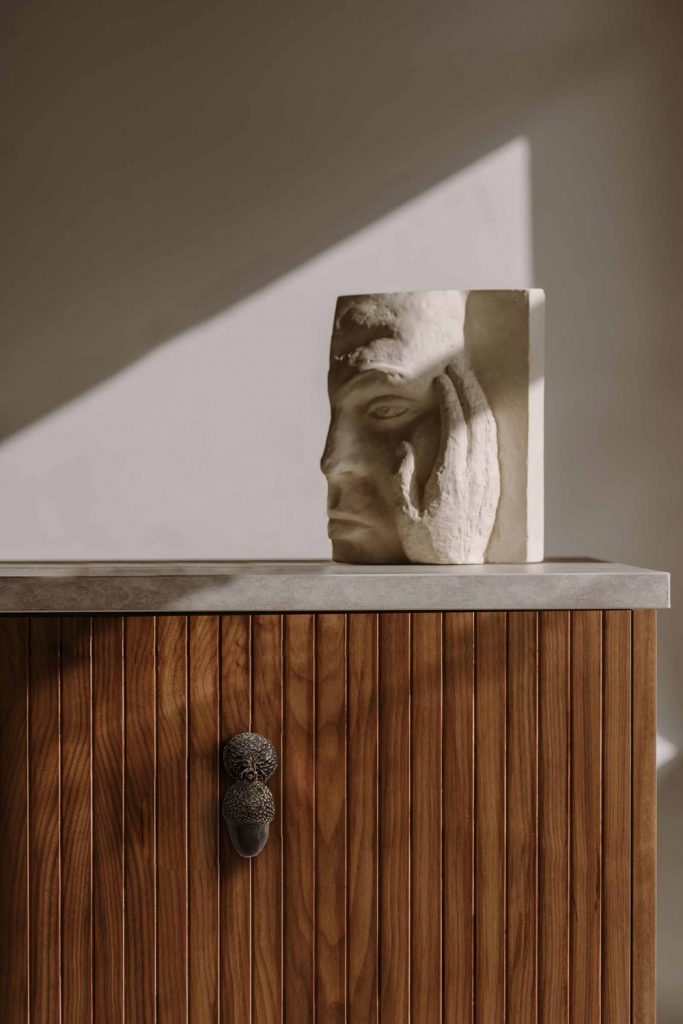 Materials such as brass, rattan, linen, and timber will certainly be in fashion once again this Autumn as they can easily add a more personalized and softer flair to one's interiors. The Acorn drawer handle is one of the exclusive hardware pieces that PullCast offers perfect to follow this trend! Autumn Trends Autumn Trends 2021
Baruka Door Pull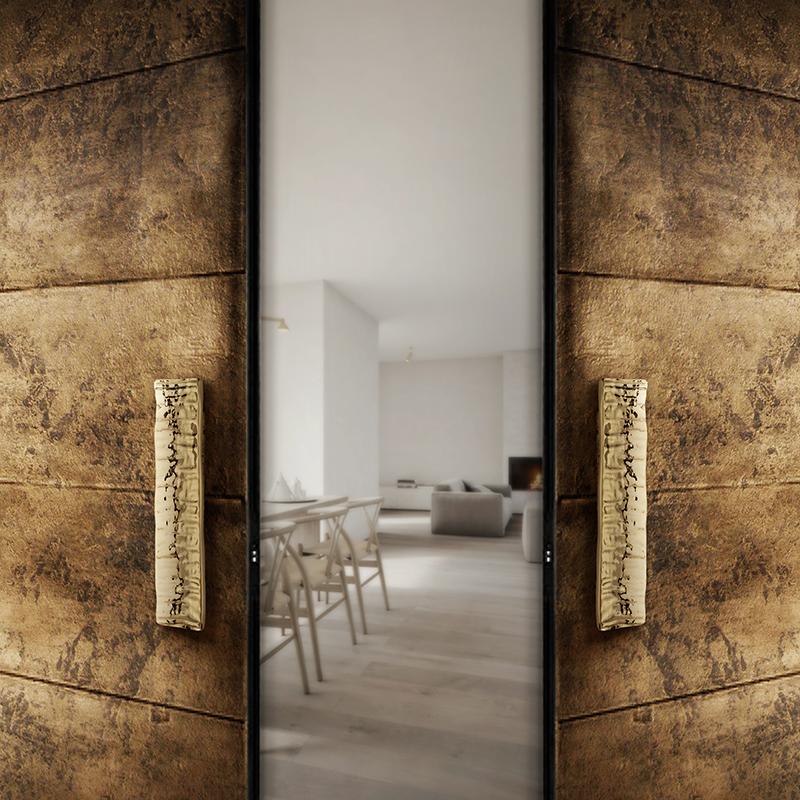 Featuring astounding lines and a bit of cosmopolitan flair, the Baruka door pull was designed as a cultural manifest and an ode to Japan. This unique piece is made of brass and its modern and strong character allows it to become the perfect complement for an entryway decoration. Autumn Trends

Did you like our article Autumn Trends 2021 – 7 Jewelry Hardware That Match Autumn? Let us know!Autumn Trends 2021 Autumn Trends 2021 Autumn Trends 2021
Discover the exclusive and luxury world of PullCast and dive in our amazing and elegant list of decorative and architectural hardware products. They will help you elevate and transform your home decor or your interior design project into a unique experience! For more inspiration regarding decorative hardware, follow us on Facebook, Pinterest, Twitter, Instagram, Linkedin, and Youtube! Autumn Trends 2021 Autumn Trends 2021
Autumn Trends 2021
Autumn Trends
Autumn Trends 2021 – Top Hardware Products