Austin Discover Stunning Bathroom Designs With PullCast => Austin, today we're bringing to you some amazing designs filled with stunning pieces from PullCast, Maison Valentina and LUXXU. Alone they dazzle, but together they create magical designs! Take a look, Austin, and see for yourself!

---
See Also: Let Yourself Be Inspired By Our Best Sellers
---
Austin Discover Stunning Bathroom Designs With PullCast
Austin, are you ready for what follows? Brace yourself to be marveled and enjoy the article!
A Stunning and Spacious Aesthetic
With a lot of space and even more luxury, this bathroom will deliver the style and comfort you are eager to have! At the entrance, like a gift from the sky, PullCast's Meteor Door Handles will greet you with their unique and powerful design! Inside you'll be welcomed by Maison Valentina's stunning Diamond Bathtub and Luxxu's amazing Pharo Chandelier! Austin, if you were looking for an ostentatious design you've found it!
Get the Look
Inspired by the space rocks that burn in a brilliant blaze, PullCast's Meteor Door Handles are an exquisite and unique option to enhance your interior designs!
A Simple and Refined Look for your Bathroom Design
If an extravagant look is too much for your project, here is a simpler option. Combining LUXXU's fantastic Liberty Slim Pendant with PullCast's astonishing Linckia Cabinet Handle you'll get a more discrete aesthetic with luxurious details. Who said less is more couldn't have been more right!
Get the Look
Filled with fascinating creatures, see life worked as a source of inspiration for many of PullCast's pieces. The Linckia, inspired by starfishes, is a stunning piece that will elevate your designs.
---
See Also: Top 20 Interior Designers in Austin
---
An Astonishing and Excentric Look
Let us say you were actually eager for another eccentric aesthetic. If that is the case, here you go! Welcomed with PullCast's Flow Door Pulls, prepare yourself to enter this amazing bathroom. Inside, Maison Valentina's Lapiaz Bathtub and Luxxu's Majestic Suspension will bring you the luxury you need and deserve!
Get the Look
Inspired by nature itself, Flow's organic shape will create a new level of sophistication in your projects. Its mere presence is enough to uplift your designs!
A Darker Aesthetic for a Different Look
If, after all, everything you wanted was a different look, that got away from the usual white aesthetic, this might just be the one for you! The combination of gold and black, mixed with clean lines, gave birth to a much more intimate space! Without losing its luxurious aura, of course! Isn't it amazing Austin?
Get the Look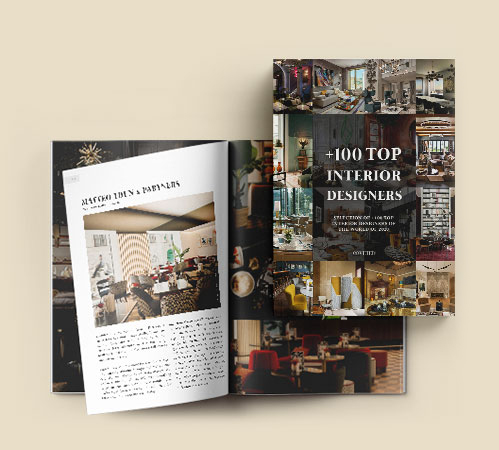 TOP + 100 INTERIOR DESIGNERS
THE INSPIRATION YOU WERE LOOKING FOR



Check here to indicate that you have read and agree to the Terms & Conditions/Privacy Policy.
Did you like our article on Austin Discover Stunning Bathroom Designs With PullCast? Let us know!
If you want to discover more about the exclusive and luxurious world of PullCast and our elegant collections of decorative hardware, then feel free to follow us on social media: Pinterest | Facebook | Instagram.
---
⇒ Download Our Catalog And Discover Our Products ⇐
---