Recall Five High-End Residential Projects by Jean-Louis Deniot ⇒ Regarded as the future of the new generation of French High Decorators, Jean-Louis Deniot has been one of the leading names in the industries of interior design and architecture mainly due to its innovative approach.
Jean-Louis Deniot first opened his interior design firm in 2000 and has since then worked on several exclusive projects, from outstanding penthouses in New York City to various Parisian apartments, not to mention, the designer also has his own furniture collection. In today's article, PullCast Blog takes a look at some of the most remarkable interior design projects developed by the Parisian designer.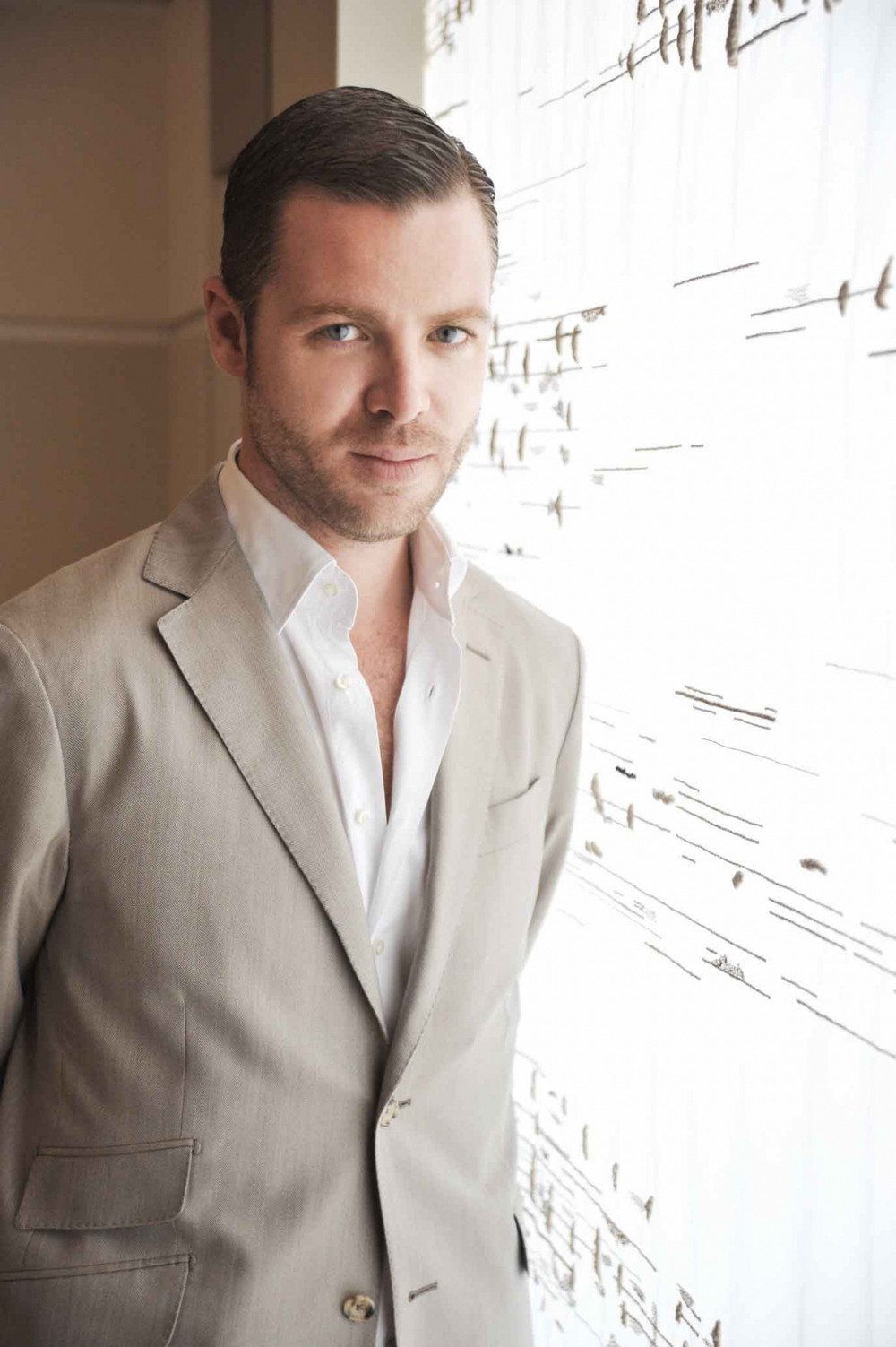 ⇒ Related Article: Architecture and Design – Revel In the Modern Aesthetic of Studio KO ⇐
Being a great enthusiast of iconic designs, his decors feature no shortage of arresting materials and textures tempered with subtle color palettes, muted tones, and impeccable lighting. At the crossroads between classical terminology and contemporary aesthetics, Jean-Louis Deniot's interiors are serene, elegant, and dramatic as awash with nods to other time periods, yet never typical or literal.
Discover Five Exclusive Residential Projects by Jean-Louis Deniot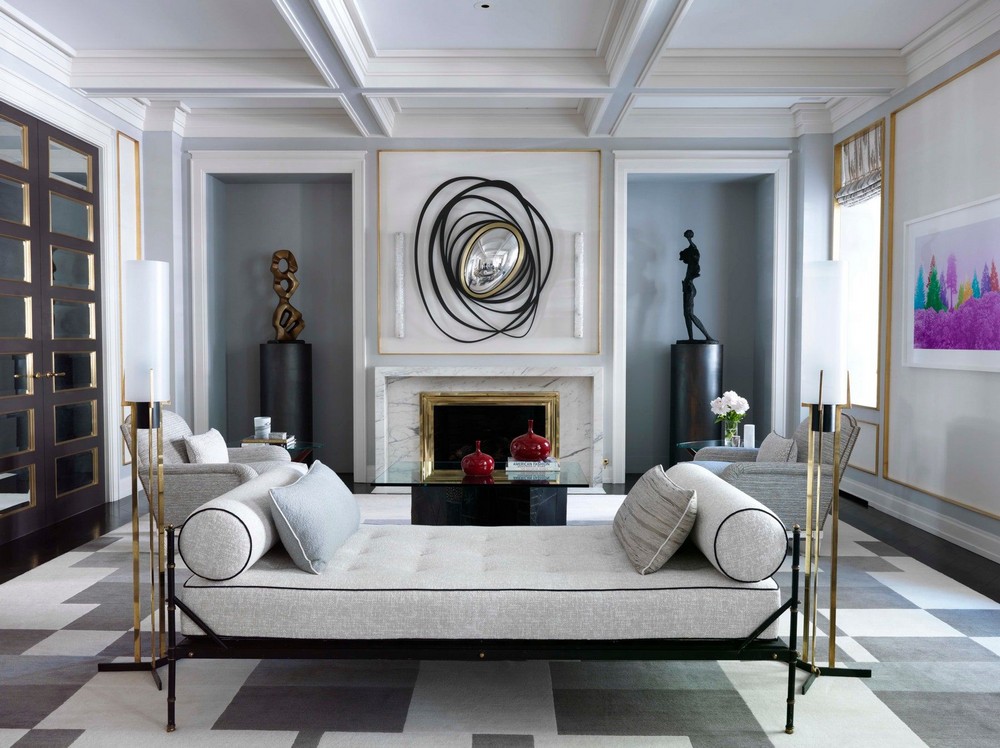 This New York apartment presents a sleek lounge area that is filled with modern art and coffered ceilings. The Parisian designer combined a series of modern furniture designs with traditional decorative items.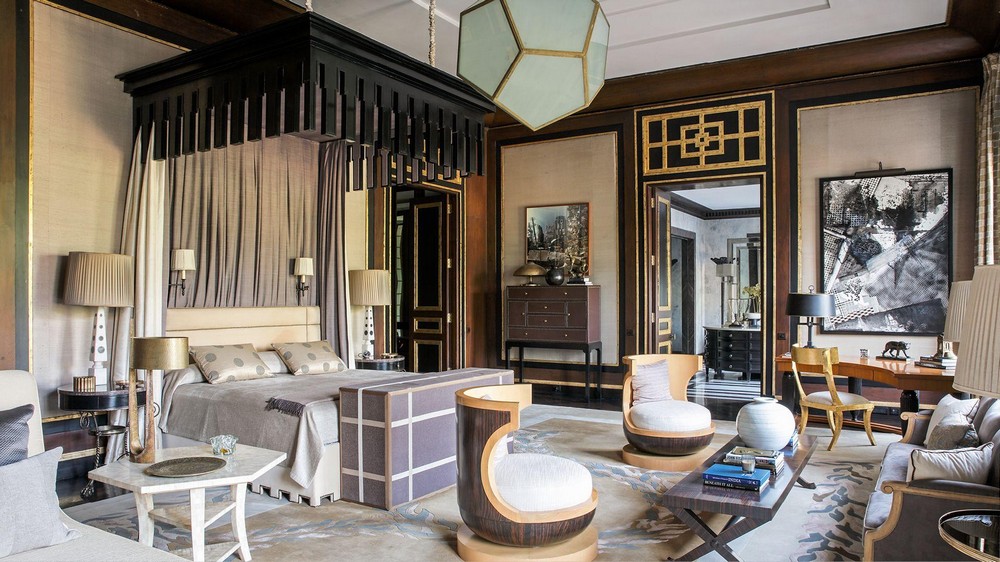 In a New Dehli residence, Deniot upgraded a luxurious bedroom design with a custom-made headboard, a mahogany canopy, and a remarkable hanging fixture, not to mention a striking wall mirror by Line Vautrin.
Jean-Louis Deniot beautifully decorated this Miami South Beach penthouse that pays homage to the Art Deco design style. In the living room, you can actually found furnishings from Deniot's Baker Furniture collection as well as other outstanding designs, including a Hevé Van der Straeten side table, 1920s bronze-and-alabaster chandelier, and a Galerie Diurne rug, among others.
For the bathroom decor of a Parisian apartment designed for a Middle Eastern princess, Deniot opted for a deep turquoise color paint and exquisite bathroom furnishings, such as a Jacob Delafon bathtub, lustrous sconces by Niermann Weeks, a Veerey Greene chair covered with fabrics from Armani Casa, and countless others.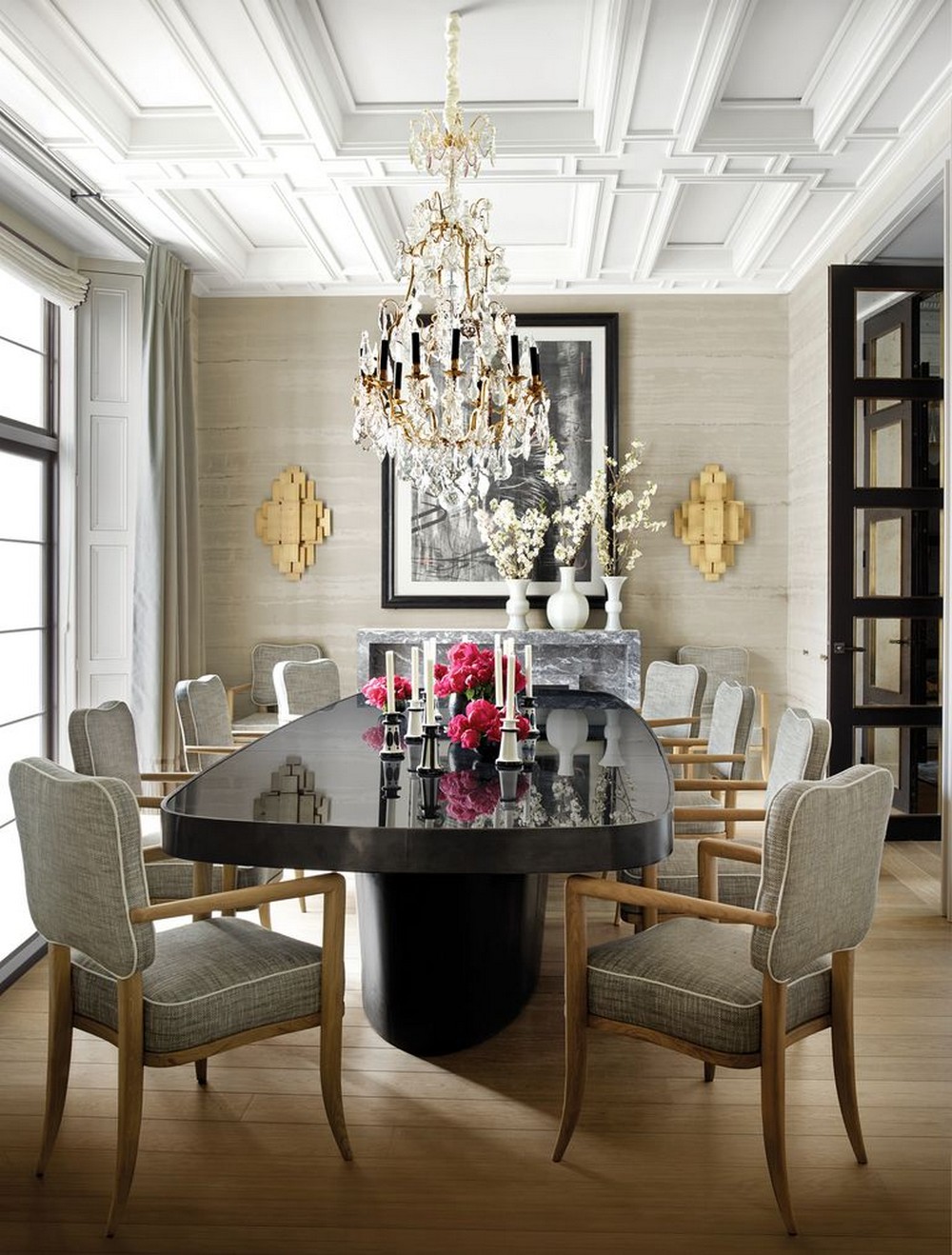 In the deluxe dining room of a turnkey townhouse in London, one can find 18th-century English neoclassical armchairs and a Louis XVI crystal chandelier that certainly introduces a historic character to this home.
 See Also This Projects:
Porto Vecchio
Eylau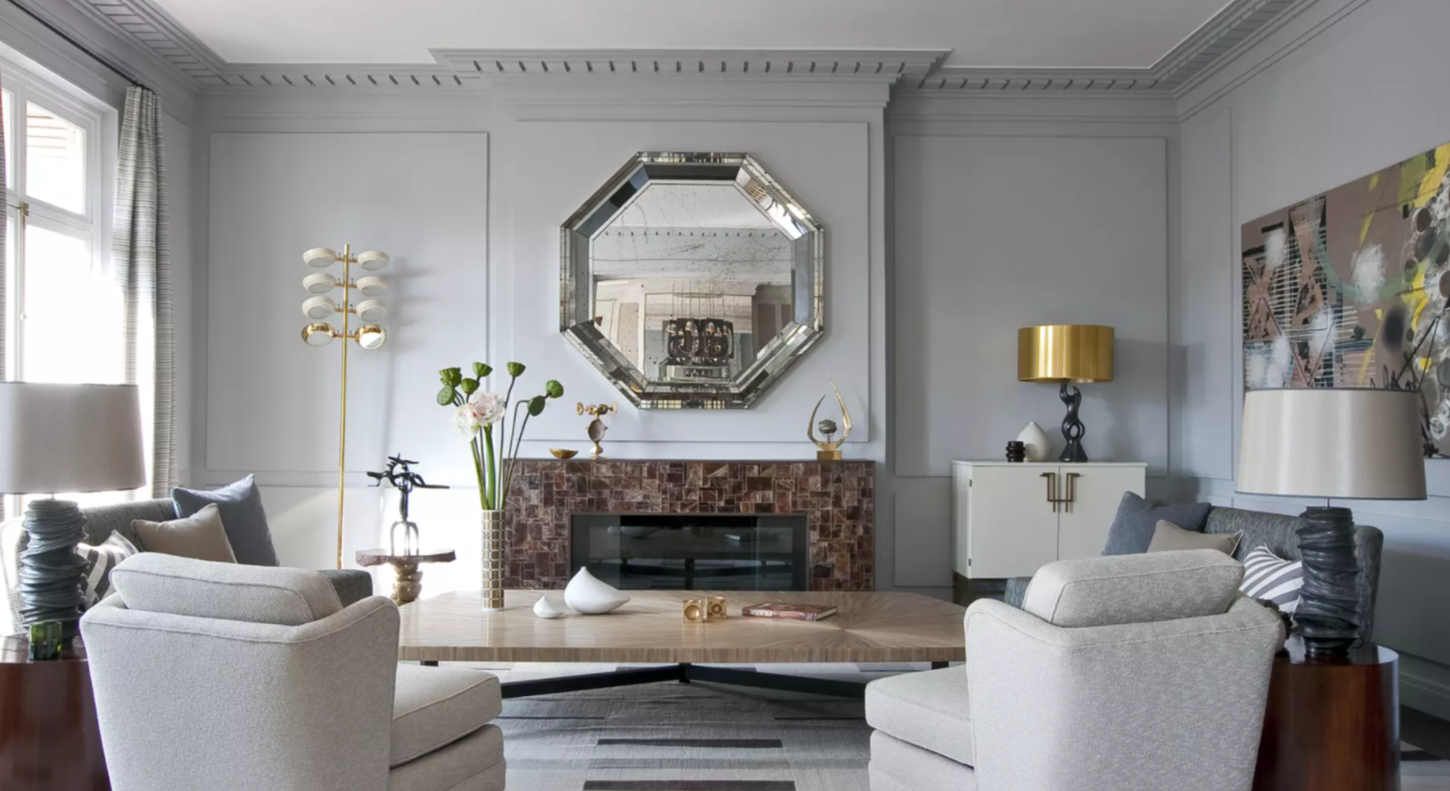 Touraine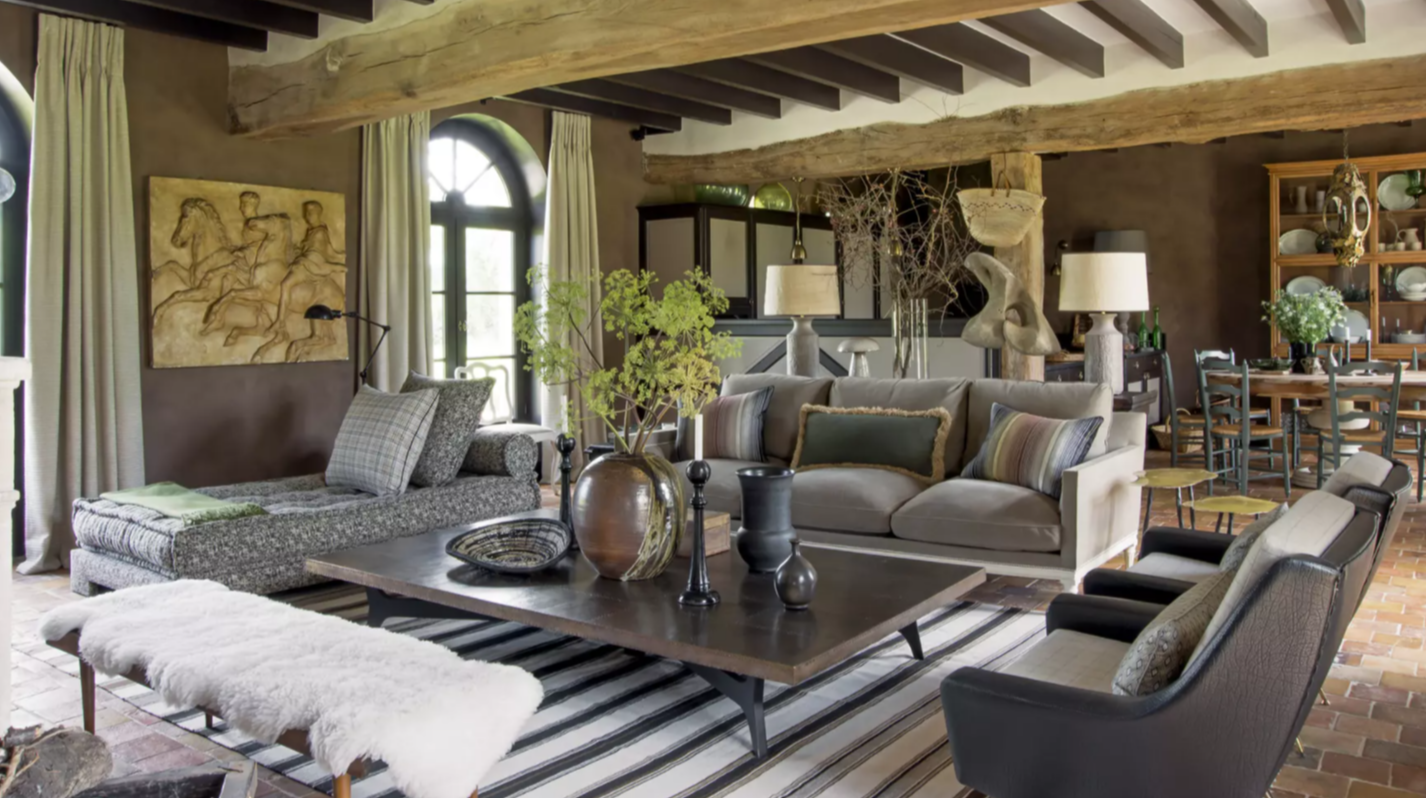 Eaton Square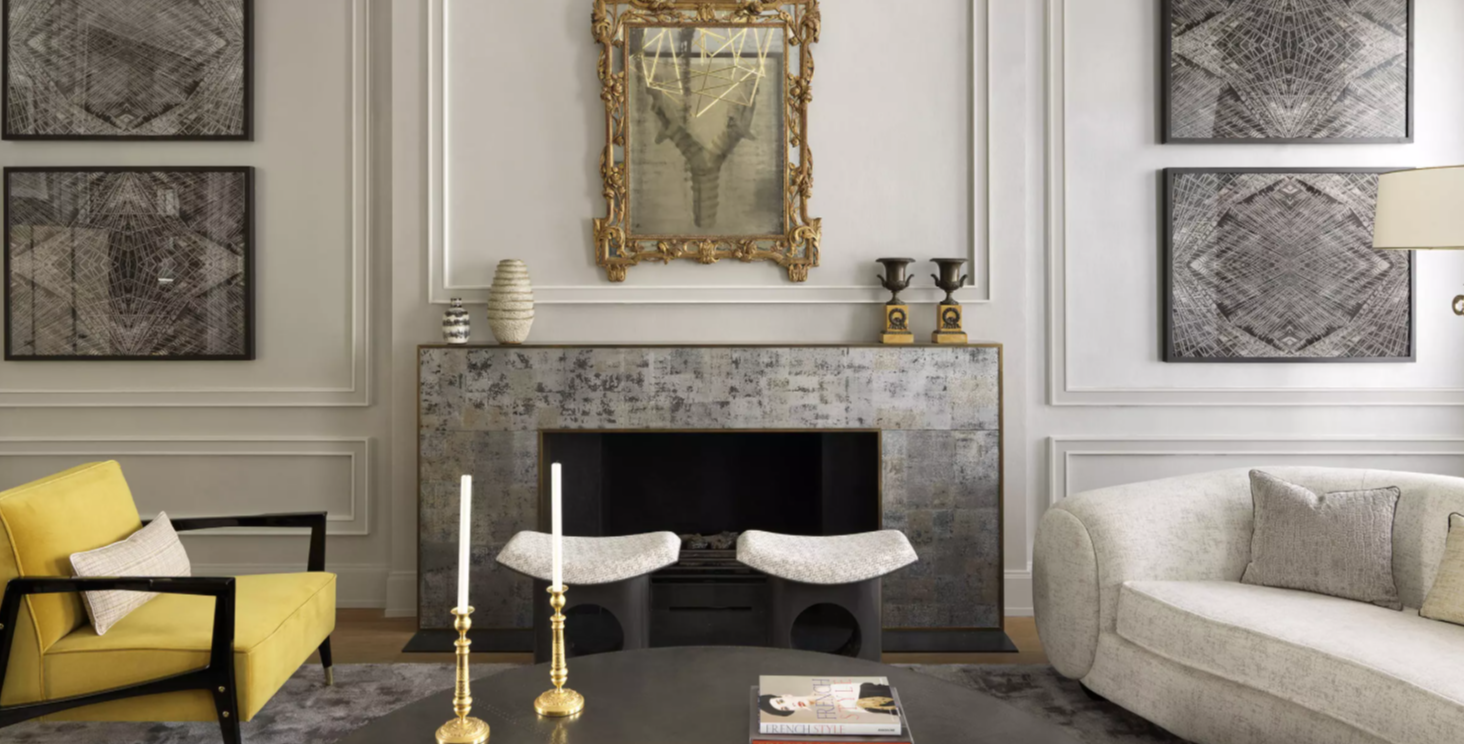 South Beach
⇒ Read Also: Interior Design – See the Uncluttered & Refined Work of Rose Uniacke ⇐
residential projects, residential projects, residential projects, residential projects
Recall Five High-End Residential Projects by Jean-Louis Deniot
If you want to discover more about the exclusive and luxurious world of PullCast and delve into our elegant collections of decorative and architectural hardware by following us on social media: Facebook, Pinterest, Twitter, Instagram, Linkedin, and Youtube!